The UCLA Bruins have fired head football coach Jim Mora just hours after a loss to USC dropped to Bruins to 5-6 on the season, ensuring they won't finish with a winning record during the regular season for the second consecutive year.
It looked like Mora was ready to lead the Bruins back in the national title mix following a Pac-12 South title in 2012, his first season with the program. With a star quarterback in Josh Rosen and a number of top recruiting classes, Mora has had the talent to win big - and he hasn't been able to do that.
He went 46-30 in his six years in charge of the Bruins but was just 28-26 in Pac-12 play and 17-19 overall in the past three seasons.
So, now that the Bruins have decided to move in a different direction, who will they target? Here are 10 likely candidates:
10) Jedd Fisch, interim UCLA head coach
Fisch, who is in his first year with the UCLA program as the offensive coordinator, will take over as the interim head coach in Mora's absence and could be auditioning for the permanent job. He doesn't have any head coaching experience but did spend 11 seasons in the NFL before returning to the college game at Michigan in 2015. Fisch won't be UCLA's top option, but the Bruins have a reputation for going cheap with their football hires. Should some of the top options on this list go elsewhere, Fisch could get a more serious look.
8) Les Miles, former LSU head coach
Miles is an analyst with FOX this season, and while his tenure had run its course at LSU, there's no denying how successful he was during his time in Baton Rouge. He went 114-34 in 11 years, including a national championship and two SEC titles. There may be some reservations about pursuing him given LSU's offensive struggles over the last few years of his tenure, but he's a proven coach who has a desire to get back to a high-profile program. If they strike out on other options, UCLA may just give him a chance.
8) Jim McElwain, former Florida head coach
Yup, McElwain is reportedly already on UCLA's shortlist of coaching targets. Despite his firing this, McElwain did some good things in Gainesville. He went 22-12 in two and a half seasons with the Gators, leading them to the SEC Championship Game each of his first two seasons. However, Florida was just 3-4 at the time of his firing.
7) Bryan Harsin, Boise State head coach
Harsin has maintained Boise State's high level of success since taking over the program, going 39-11 in his three-plus seasons at the helm - including a Fiesta Bowl victory in 2014. The Broncos are 9-2 this year, and if he decides to look elsewhere, the Bruins could give him a call.
6) Dave Aranda, LSU defensive coordinator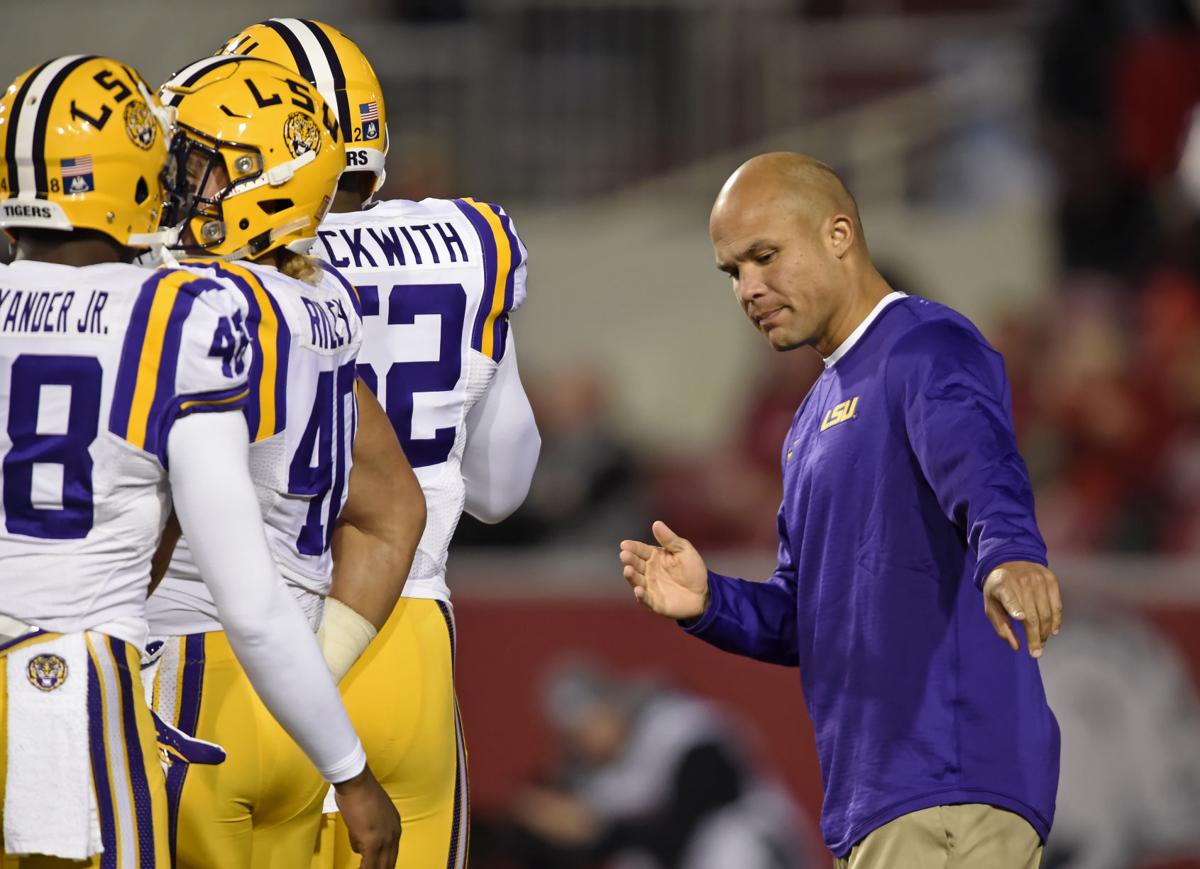 At only 41 years old, there might not be a better defensive coordinator in college football than Dave Aranda. The former roommate of Tom Herman at Cal Lutheran (no, seriously), Aranda has had success as a DC at Utah State, Wisconsin, and LSU. If a program is looking for a young defensive mind to take over, they can do no better than Aranda. It's only a matter of time before he gets a head job, and UCLA may be willing to offer him one. Aranda may also welcome the opportunity to return to Southern California, where he grew up.
UCLA Fans - Download Chat Sports on iPhone today for breaking Bruins news, rumors, scores and more - Chat Sports iPhone App!
5) Mike Norvell, Memphis HC
Mike Norvell has put Memphis football back on the map the past two seasons, going 8-5 last year and sitting pretty in 2017 with an 9-1 record. They currently have one of the best offenses in college football, which makes sense as the Arizona State teams he was the offensive coordinator for dominated on that side of the ball as well. UCLA would be a nice upgrade for him.
4) Scott Frost, UCF head coach
Probably the hottest young name in coaching circles right now, Scott Frost has led UCF to a 10-0 record so far this year after a 6-7 mark in his first season at the helm. UCLA will have plenty of competition for Frost as his alma mater, Nebraska, will most likely have a coaching opening and Florida has already expressed heavy interest.
3) Matt Campbell, Iowa State head coach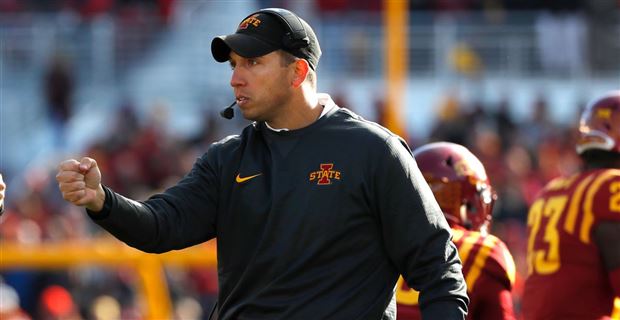 Campbell has turned into the hot coaching candidate of the year after leading Iowa State to wins over Oklahoma and TCU on their way to a top 15 national ranking at one point. More impressively, he's only in his second year in Ames. It's only a matter of time before he gets a better job on the Power 5 level and UCLA would be smart to seriously consider him.
2) Dino Babers, Syracuse head coach
Babers was on the UCLA staff from 2004-2007 and has since become a successful head coach at Eastern Illinois, Bowling Green, and now Syracuse. The Orange have a number of big-time wins in just his second season, further demonstrating Babers' ability to turn programs around quickly. UCLA would certainly be an upgrade in pedigree for him, and considering that he already has ties to the program, he'd be the perfect fit.
1) Chip Kelly, former Oregon/NFL head coach
Kelly is going to be the hot candidate for every college opening - and both Florida (he may be their top candidate) and Texas A&M are known to be interested. Following a one-year stint with the 49ers, Kelly returned to the college game as an analyst for ESPN. With no NFL head coaching opportunities on the horizon for Kelly, it's almost guaranteed that he'll be back in college next year. UCLA certainly has the resources and pedigree to appeal to him - and the chance to return to the West Coast gives the Bruins a legit chance to get him. Will they be able to outbid other suitors?
Follow our UCLA Bruins team page for all the latest UCLA football news!
Back to the UCLA Bruins Newsfeed
Related Topics: UCLA Bruins Football, NCAA Football, Pac-12 Football