The UCLA Bruins have struggled lately, losing their last two games and falling out of the top-25, and were looking to turn things around against an improved Cal team.
The Golden Bears were looking to pull the upset at home, and were trailing just 36-34 late in the fourth quarter when they got the ball with a chance to win the game.
They looked ready to get into range for a potential game-winning field goal with just under a minute to play, but then quarterback Jared Goff decided he wanted to take a shot into the end zone. This is what happened next:
It was ruled an interception on the field, and the play was confirmed upon further review. However, this picture seems to show that defensive back Marcus Rios was out of bounds before he got possession of the football.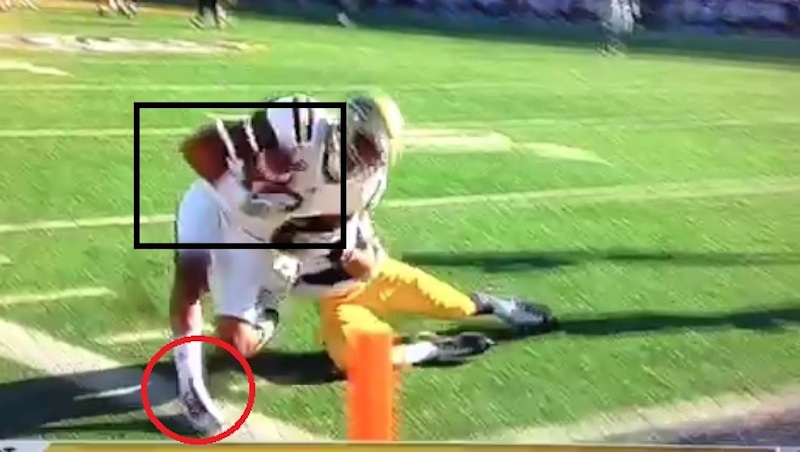 UCLA was able to run out the clock and preserve the victory after getting credit for the interception.
Back to the UCLA Bruins Newsfeed