Professional athletes might be among the most physically gifted players on the planet, but they don't always make the best decisions. Plenty of them find themselves in trouble with the law and those arrests will often produce amusing, funny or interesting mugshots. After Tiger Woods' arrest for DUI produced another one, we've compiled the top athlete mugshots. 
There's no particular order to the mugshots, although we did save the best for last. That's Desmond Bryant's mugshot, complete with bonus memes! Here are the 12 most amazing athlete mugshots of all-time. 
Tiger Woods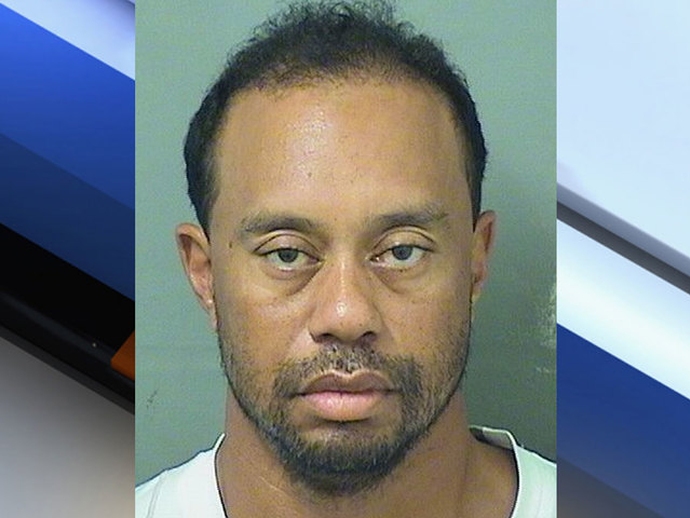 Woods is the latest in a long-line of athletes to find themselves in trouble with the law and producing at least a slightly humorous mugshot. Tiger looks terrible following his arrest for DUI, which he claims was a result to an unexpected reaction to various prescription drugs. So, he's basically high or coming down from his high in that photo. 
Deion Sanders
Look at that smile. Perhaps Primetime was laughing to himself about what he'd been arrested for: fishing on a lake owned by Southwest Florida International Airport. Sanders had been warned in the past about fishing at the lake, but compared to the bulk of athlete arrests, this one is pretty meaningless. 
Laurence Maroney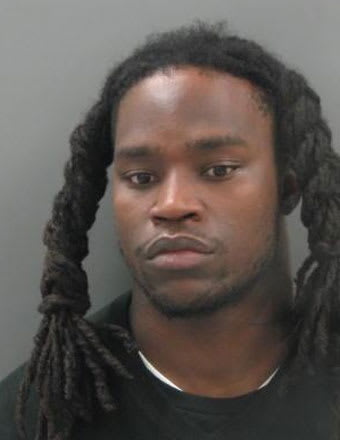 You're forgiven if you've forgotten about Maroney, the former first round pick by the New England Patriots out of Minnesota. I'm just trying to figure out why the dude looks like freaking Pippi Longstockings. 
Michael Irvin
Irvin seems to find this arrest pretty funny. This was back in 2005, after police found marijuana paraphernalia in his car. 
Mike Tyson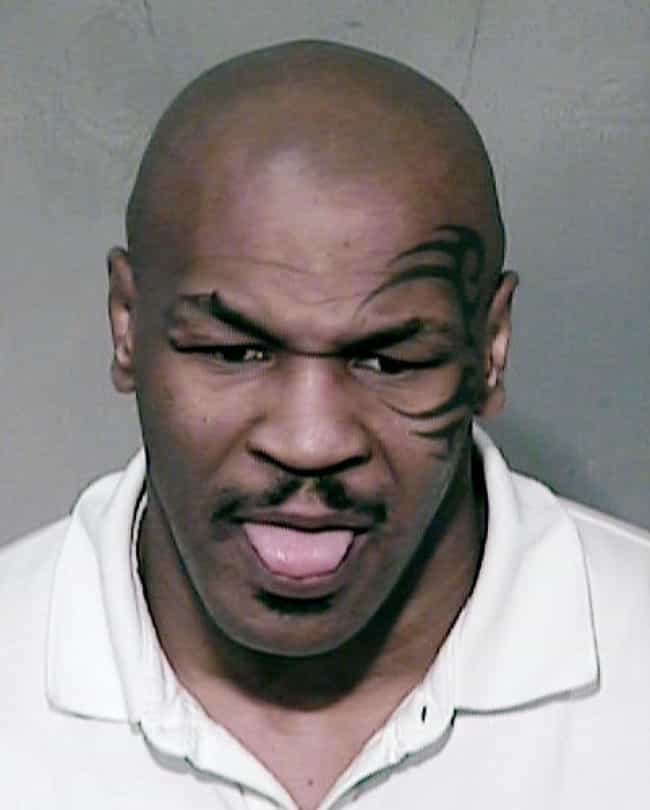 Tyson had his fair share of run-ins with the law, so maybe he just got bored of doing the same mugshot over and over. So he left us with this game after getting arrested for drunk driving and cocaine possession in 2006. On the bright side, Tyson has managed to stay out of trouble for the most part of late. The Adult Swim animated show Mike Tyson Mysteries is actually pretty good. 
Kirby Puckett 
The former Minnesota Twin was arrested in 2002 on charges of false imprisonment and sexual assault after being accused of pulling a woman into a restaurant stall and groping her. However, those charges were later dropped. As for why it looks like he's winking: Puckett developed glaucoma in that eye, which forced him to retire early. 
Ryan Leaf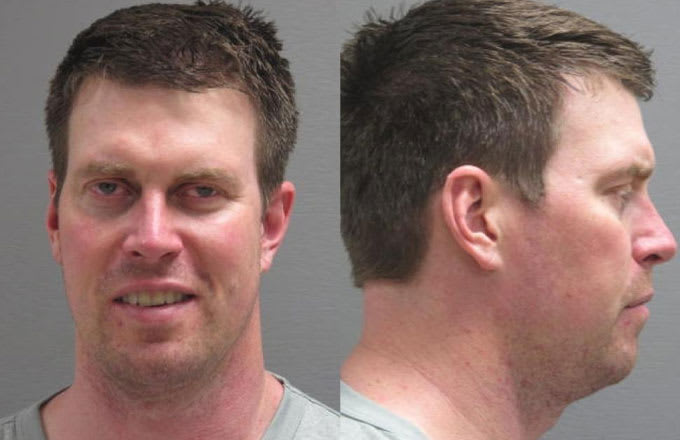 Those are not the eyes of a sober man. Hell, somehow it's like they're looking if different directions. Leaf was arrested in 2012 for breaking and entering in order to steal medication. It was rock bottom for the NFL bust, who has managed to since turn his life around. 
Matt Barnes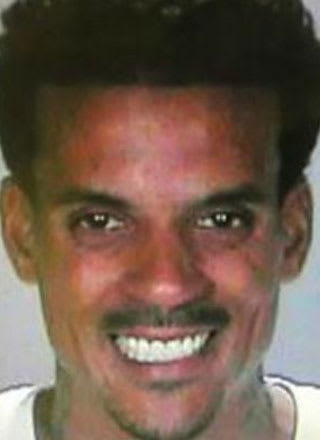 It's a grainy and bad photo even though it's from 2012, when Barnes was charged with threatening a cop and having an outstanding warrant. But damn, this is stuff of nightmares. Barnes looks utterly terrifying. 
Todd Helton
Helton was arrested for DUI back in 2013, while he was still with the Colorado Rockies. He looks weird without the goatee and is looks like he's about to fall asleep. 
Hines Ward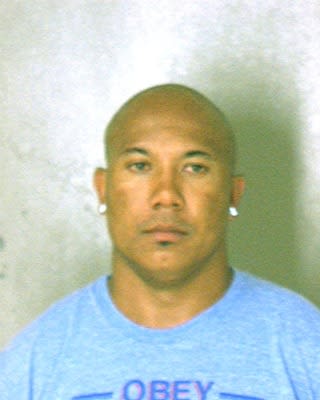 Ward was arrested in 2011 for drunk driving. He makes the list because we couldn't pass up the irony of Ward wearing an "OBEY" shirt during his arrest. 
Scottie Pippen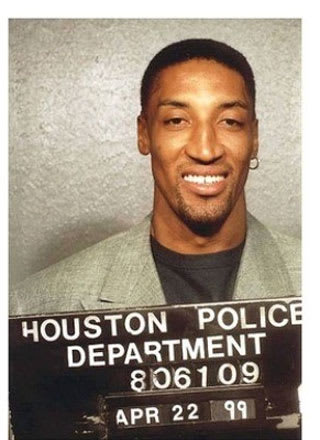 Does anyone else find it weird for people to smile during their mugshot? That's what Pippen (and several others on this list did). He was arrested for drunk driving. 
Desmond Bryant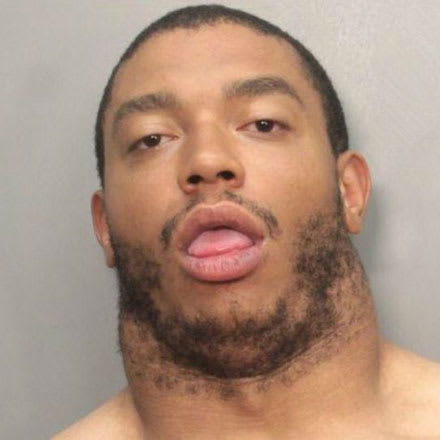 This one will never be topped. The then-Oakland Raiders DT (although it was after the season and Bryant would join the Browns in the offseason and is still on the team) was arrested in 2013 after showing up at a neighbor's house inebriated and causing a ruckus. The Harvard graduate (no, seriously, this man went to and graduated from Harvard) was charged with misdemeanor criminal mischief. Everything about this is just perfect, including the memes Bryant's mugshot spawned.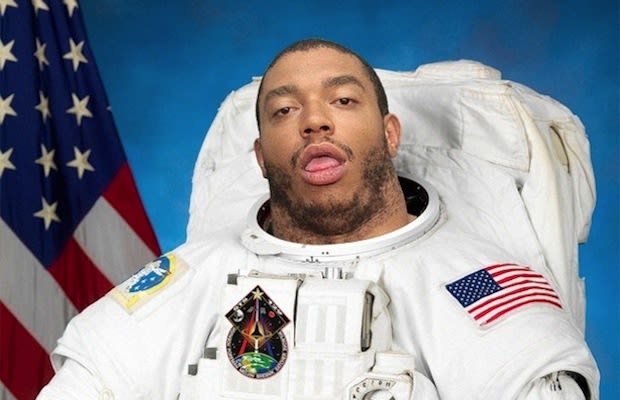 Back to the Top News Newsfeed
Related Topics: Tiger Woods, Desmond Bryant, Athlete arrests, Hines Ward, NFL Arrests, Mike Tyson