Here are the top 10 college football players since 2000. Players ranked 11-25 are located here.
10) Ndamukong Suh, DL, Nebraska Cornhuskers
Simply put, Suh was a beast for the Huskers. A Heisman finalist despite playing on the interior of the defensive line, Suh was named AP Player of the Year in 2009. He finished his career with 215 tackles and 24 sacks.
9) Jameis Winston, QB, Florida State Seminoles
Winston followed Manziel to become the second freshman to every win the Heisman trophy, and he led Florida State to a national title that season in 2013. He also led the Seminoles to the first ever College Football Playoff in 2014.
8) James Laurinaitis, LB, Ohio State Buckeyes
Laurinaitis finished his illustrious career with the Buckeyes with 375 tackles, 13 sacks and nine interceptions, showcasing his all-around game. That helped him made three All-American teams in his career and win the Jack Lambert Award in 2007 & 2008 as the best linebacker in the country.
Connect with Chat Sports:
Chat Sports on Wikipedia
Chat Sports Android App
Chat Sports iPhone App
7) Marcus Mariota, QB, Oregon Ducks
Mariota is far and away the best player in Oregon history, and that program experienced their most success under the 2014 Heisman winner. He finished his career with 10,796 passing yards and 105 touchdowns with 2,237 rushing yards and 15 more scores.
6) Matt Leinart, QB, USC Trojans
One of the leaders of the mid-2000's USC dynasty, Leinart won the 2004 Heisman trophy and won back-to-back national titles with the Trojans. Leinart was also a two-time All-American.
WATCH: Chat Sports Reveals The Top 25 College Football Players Of The 21st Century
5) Adrian Peterson, RB, Oklahoma Sooners
Peterson nearly became the first ever true freshman to win the Heisman in 2004, when he finished as the runner-up to Leinart - which is still the highest a true freshman has ever finished in Heisman voting (both Manziel and Winston were redshirt freshmen). He was somewhat limited by injuries thereafter, but still finished his three-year career with 4,041 rushing yards and 41 touchdowns.
4) Vince Young, QB, Texas Longhorns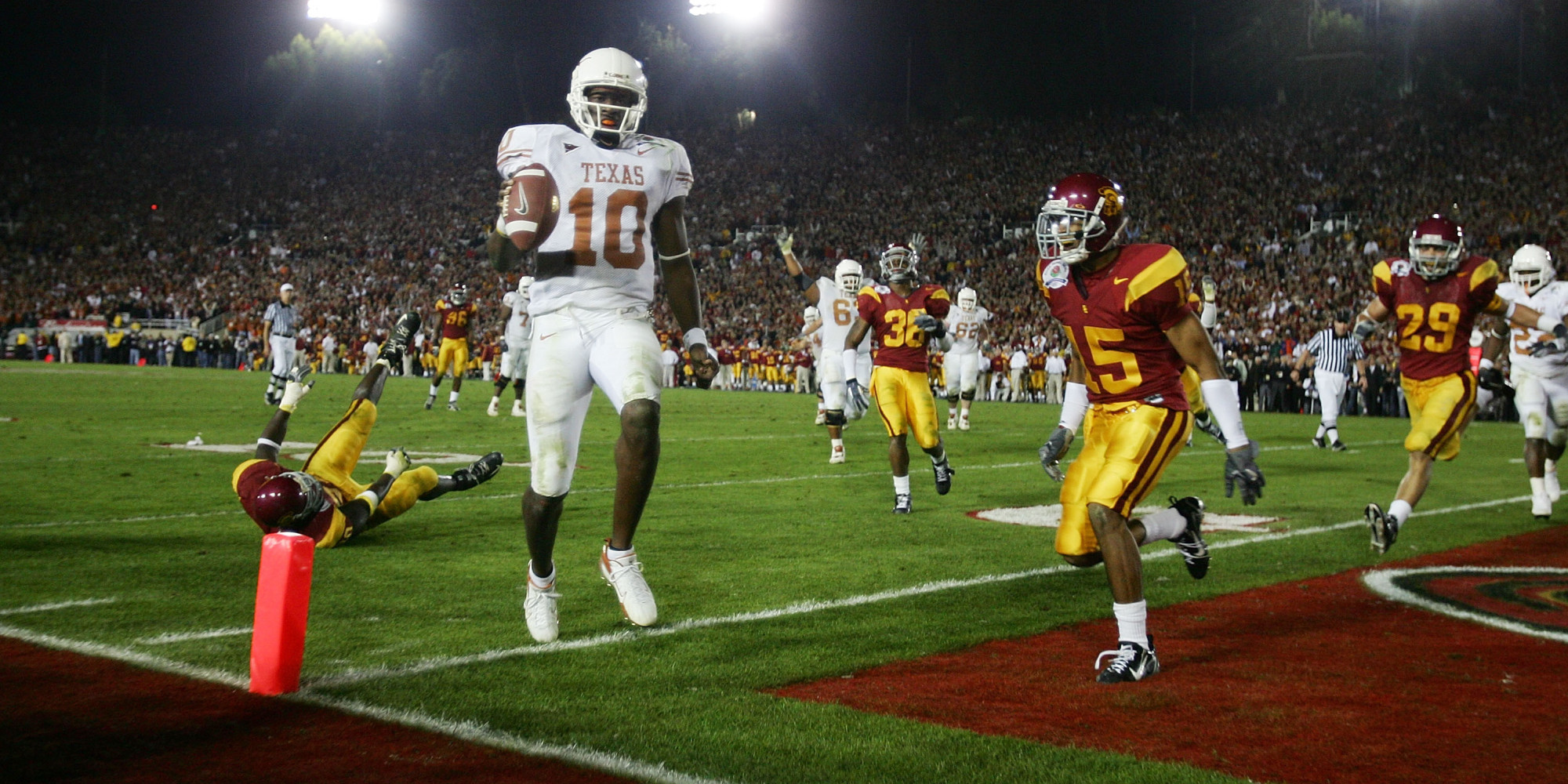 Young was the best player on the field in the biggest and best game of the 21st century, leading the Longhorns to the 2005 national championship to end that USC dynasty. He won the Maxwell and O'Brien Awards that year, and finished his career with 6,040 passing yards, 3,127 yards and 81 total touchdowns.
3) Reggie Bush, RB, USC Trojans
Speaking of that USC dynasty, Reggie Bush was arguably the most exciting college football player of all time. He won the Heisman in 2005 (though he had to forfeit it) and was a finalist the year prior. Bush, a two-time All-American, ran for 3,169 yards and 25 touchdowns in his career while recording 1,301 receiving yards and 13 more scores.
2) Cam Newton, QB, Auburn Tigers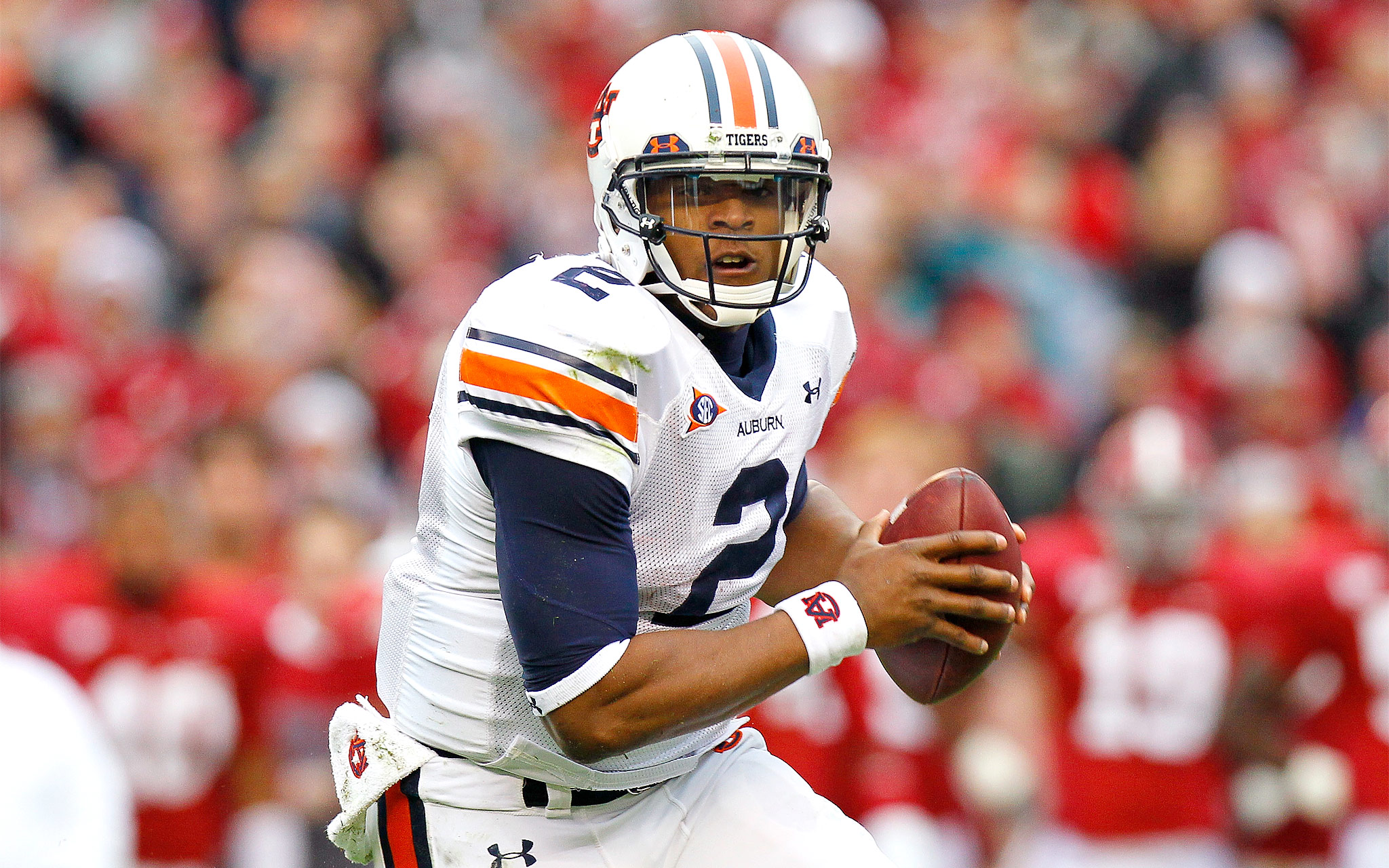 Newton started his career as Tim Tebow's backup at Florida, got in trouble for steal laptops and was kicked out of school. After leading Blinn Community College in Texas to an undefeated season and national championship, he did the same thing in his lone season at Auburn. That year, he passed for 2,854 yards and 30 touchdowns while rushing for another 1,473 yards and 20 touchdowns, winning the Heisman in 2010.
1) Tim Tebow, QB, Florida Gators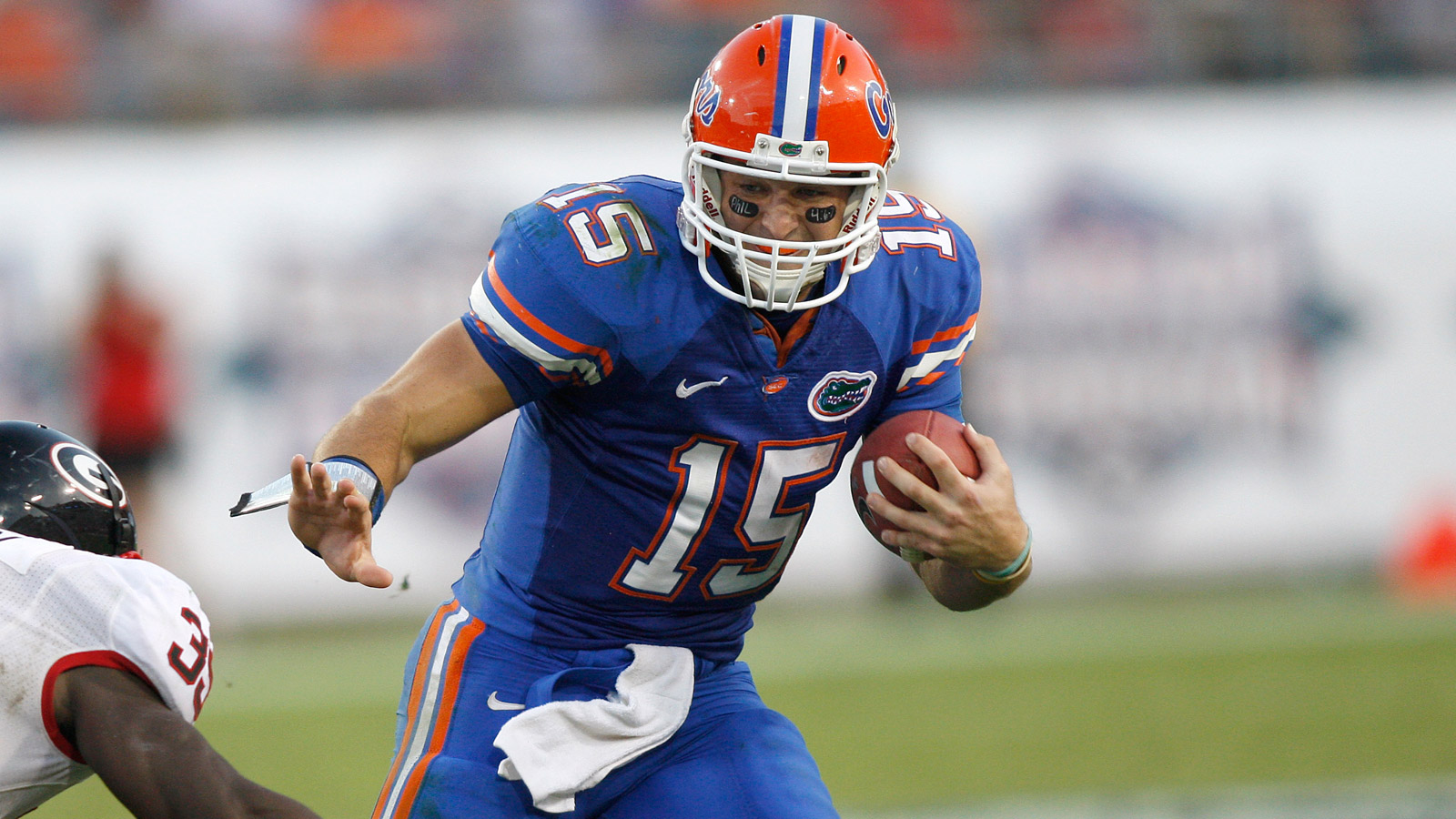 Yes, Tebow has his deficiencies that kept him from really making it in the NFL as a quarterback, but there's no denying his collegiate accomplishments - 2007 Heisman winner, three-time Heisman finalist and two-time national champion. 
In all, he finished his illustrious career at Florida with 9,286 passing yards, 88 passing touchdowns, 2,947 rushing yards and 57 rushing touchdowns.
Back to the Top News Newsfeed