There's one thing all owners across all sports must have -  lot of money. These sports owners are absurdly rich, with five being worth at least 12 billion dollars. Forbes has complied the net worth of the the richest owners in the world, and we're here to break down the nine richest. 
9) Mikhail Prokhorov, Brooklyn Nets - $7.6 billion net worth
Prokhorov may be best known for partying with models on his boat, but the Russian billionaire made his fortune in banking, metals, and other enterprises. The started his career working for and then running Norilsk Nickel, a mining company, before launching a private investment group called ONEXIM Group.
8) Stan Kroenke, Los Angeles Rams/Denver Nuggets/Colorado Avalanche/Colorado Rapids - $7.7 billion
Kroenke got his money through real-estate, and also married into the Walton family, i.e. the Wal-Mart founders. His wife is worth a reported $4.8 billion. He founded the Kroenke Group in 1983, which built numerous apartment complexes and shopping centers and is the chairman of THF Realty, who specializes in suburban development. Kroenke is the head and owner of Kroenke Sports Enterprises.
7) Hasso Plattner, San Jose Sharks - $9.5 billion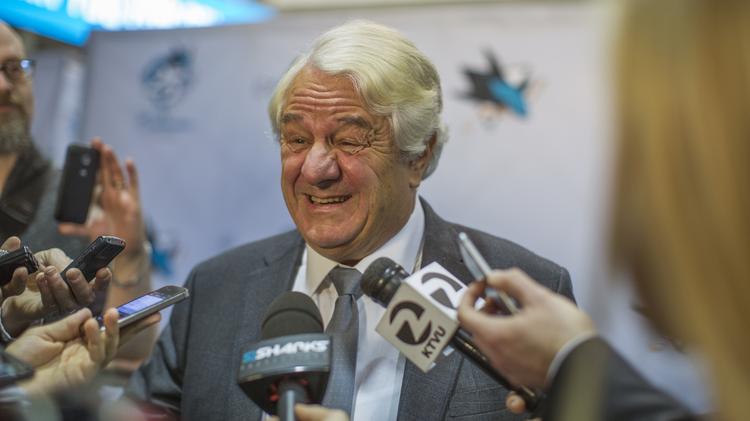 Plattner worked for IBM and left in 1972 to start the German software company SAP (which you may have heard of before). He has served as Chairman of the Supervisory Board of SAP SE since May 2003.
6) Philip Anschutz, Los Angeles Kings/Los Angeles Galaxy - $9.7 billion
Anschultz is the richest owner in the NHL and has a net worth of nearly $10 billion. He bought out his father's drilling company, Circle A Drilling, in 1961, which produced large returns. He then invested that money in stocks, real estate and railroads and was a co-founder of Major League Soccer.
5) Stephen Ross, Miami Dolphins - $12 billion
Ross made his money via commercial real estate thanks to his company The Related Companies, which he founded in 1972. He is best known for developing the Time Warner Center in Manhattan.
4) Dietrich Mateschitz, Red Bull Racing/New York Red Bulls - $13.2 billion
If you didn't catch on from the racing team and MLS team and Mateschitz owns, he is the founder of Red Bull. He is the wealthiest owner in all of soccer and in the racing world.
3) Paul Allen, Seattle Seahawks/Portland Trail Blazers - $17.5 billion
Allen co-founded Microsoft with Bill Gates, which was quite lucrative, as you could imagine. He also currently serves as the CEO of Vulcan, Inc., which oversees his business dealings. Allen, the richest owner in the NFL, also has a multibillion-dollar investment portfolio.
2) Mukesh Ambani, Mumbai Indians (cricket) - $19.3 billion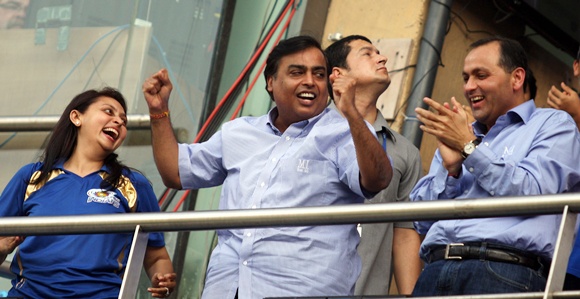 Ambani is the wealthiest person in India, earning his money through petrochemicals and oil and gas. He is the chairman, managing director and largest shareholder (44.7 percent) of Reliance Industries Limited (RIL), India's second-most valuable company. Ambani is also one of three billionaire owners in the top cricket league in Indian, the Indian Premier League.
1) Steve Ballmer, Los Angeles Clippers - $23.5 billion
Ballmer amassed his wealth at Microsoft, where he notably served as the company's CEO from 2000-2014. However, most of his money came from getting 8% equity in the company as employee 20 years prior to becoming the head man. He left the company bought the Clippers for a record-setting $2 billion in 2014.
Back to the Top News Newsfeed