UPDATE: 8:00 p.m. ET, Tuesday, Nov. 21st
The latest report, from the Houston Chronicle, is that the Aggies will fire Kevin Sumlin If that's the case, here are 10 coaches the Aggies could hire. 
Original Story Below:
Kevin Sumlin posted an 11-2 record in his first year with the Texas A&M Aggies, making him one of the hottest coaches. But the Aggies haven't approached that level again. Sumlin has since posted one nine-win season and three eight-win marks. The Aggies have also dealt with multiple late-season collapses and it's placed Sumlin on the hot seat. This year has also not gone according to plan, as the Aggies sit at 7-4, which includes a nightmarish loss to open the season against UCLA. 
Sumlin does have a significant buyout, but another year of mediocrity won't sit well with Texas A&M boosters. So if the Aggies elect to can Sumlin, here are 10 coaching candidates they could consider. 
10. Larry Fedora, North Carolina Head Coach
If Sumlin had been fired last year or the year before, Fedora might have ranked higher. But after an impressive 11-3 season in 2015, UNC fell to 8-5 last year and is just 3-8 this season. Fedora grew up in College Station and has coached in the state in the past. But his star isn't on the rise in the same way it once was, so perhaps he's not really deserving of the promotion. 
9. Troy Calhoun, Air Force Head Coach
Air Force hired Calhoun away from the NFL in 2006, and he's had the Falcons as a consistent bowl team, despite the challenges that come with being the head man at a service academy. Air Force hasn't been as good this year (it lost a ton of players on defense), but last year's 10-3 mark didn't go unnoticed. Maybe A&M isn't the ideal landing spot for Calhoun, but he's a name to keep watching. 
8. Scott Frost, UCF Head Coach
Frost ranking 8th isn't a knock on Frost's ability as a head coach, but rather the likelihood of the Aggies getting him. Frost seems far more likely to end up with the Florida Gators or his alma mater, the Nebraska Cornhuskers. Frost would be a quality hire, but it's likely he's elsewhere. 
7. Neal Brown, Troy Head Coach
At just 37 years old, Brown is on the rise in the coaching ranks. He went from four wins to 10 wins in year two at Troy and managed to upset LSU in Baton Rouge this year. He does have some ties to Texas, having coached at Texas Tech. Someone will give Brown a promotion soon, it's just a matter of which program. 
6. Dave Aranda, LSU defensive coordinator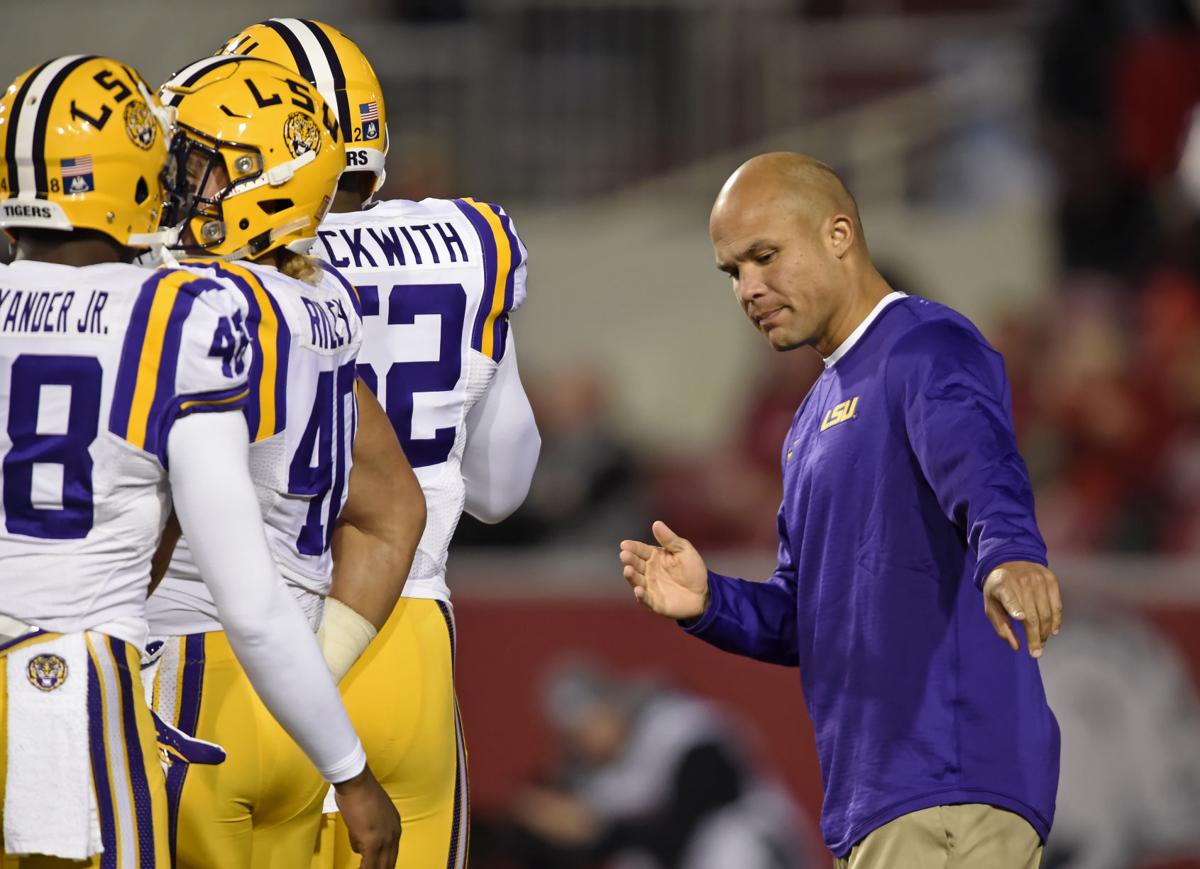 At only 41 years old, there might not be a better defensive coordinator in college football than Dave Aranda. The former roommate of Tom Herman (no, seriously), Aranda has had success as a DC at Utah State, Wisconsin and LSU. If a program is looking for a young defensive mind to take over, they can do no better than Aranda. Sumlin was an offensive-minded coach, and programs often swing to the other side of the ball after firing a coach. 
Michigan Fans - Download Chat Sports on iPhone today for breaking Michigan news, rumors, scores and more - Chat Sports iPhone App!
5. Les Miles, former LSU head coach
Miles is in the booth Sports this season, but he'll draw interest this coaching carousel. While his tenure had run its course at LSU, there's no denying how successful he was during his time in Baton Rouge. He went 114-34 in 11 years, including a national championship and two SEC titles. There may be some reservations about pursuing him given LSU's offensive struggles over the final few years, but he's a proven coach who has a desire to get back to a Power 5 program. If the Aggies miss on bigger names, they could turn to Miles. 
4. Chad Morris, SMU Head Coach
It wouldn't be a big-name hire, but Morris is a quality coach. He would surely jump at the chance to coach at his alma mater. He took over a massive rebuild at SMU, a program that won one game the year before Morris arrived. It's been a steady improvement since he arrived, with SMU 6-5 so far this year. Morris could be the backup candidate. 
3. Matt Campbell, Iowa State Head Coach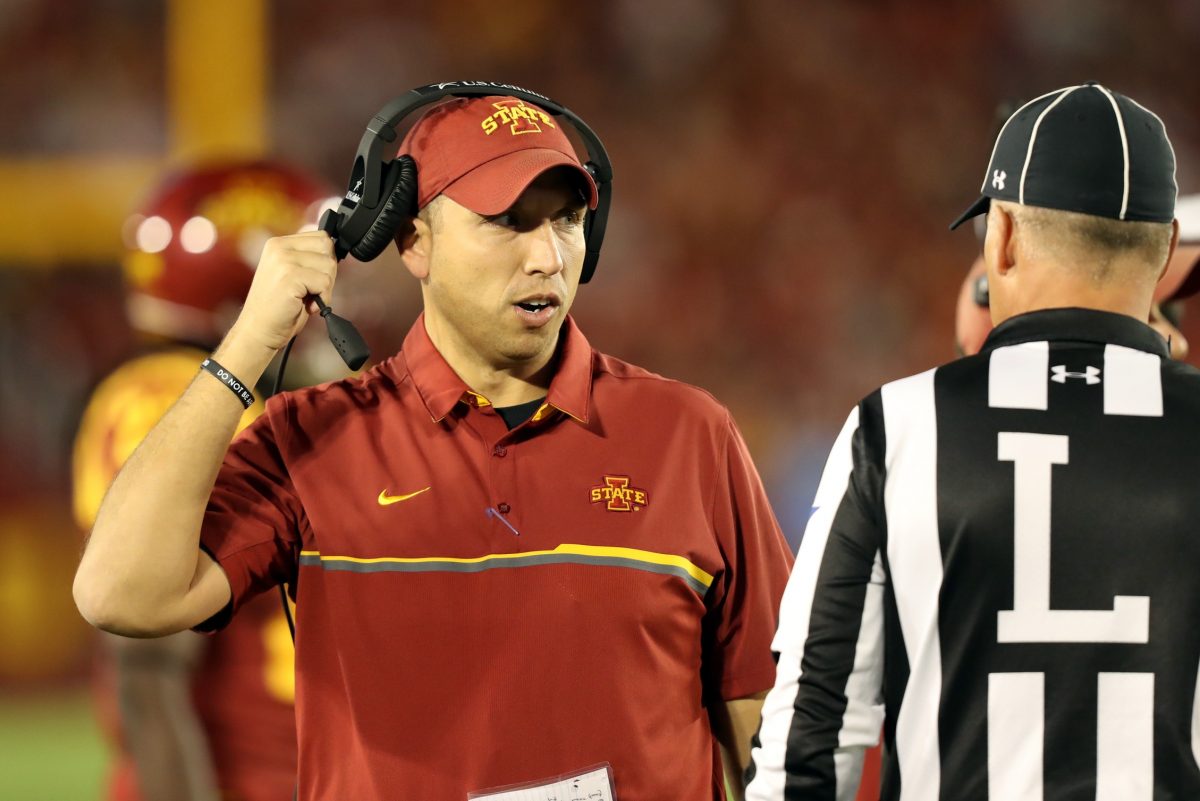 Campbell is just 37 years old with few ties to anywhere outside of Ohio, but that didn't stop him from taking the Iowa State job after the 2015 season. Iowa State won just three games last year, but are ranked #15 this year with wins over Oklahoma and TCU. Not having any ties to the state of Texas could hurt Campbell, but he's a coach on the rise. 
2. Chip Kelly, former Oregon/NFL head coach
Following a one-year stint with the 49ers, Kelly has returned to the college game as an analyst for ESPN. If there's no NFL interest next year, Kelly might elect to head back to the college ranks where he had so much success. And that success is why his name will be mentioned for every notable college opening, with A&M near the top. He's already been linked to the Aggies and if the program pays him, they might actually be able to land him. The issue for the Aggies is that everyone wants him and he might pick Florida or UCLA. 
1. Jimbo Fisher, Florida State Head Coach
The Aggies have made Fisher their top target, despite Fisher turning down LSU in the past and having a solid gig with the Noles. Fisher has ties to the current AD, likely a reason why the Aggies think they can get him. It would be a home run hire for Texas A&M, but luring him from FSU won't be easy. 
Follow our Texas A&M Aggies team page for all the latest Texas A&M football news or download the Chat Sports App!
Back to the Texas A&M Aggies Newsfeed
Related Topics: Texas A&M Aggies Football Rumors, Texas A&M Aggies Football, Texas A&M Aggies football news, Kevin Sumlin, Kevin Sumlin Fired