Novak Djokovic's fourth Wimbledon title last week comes after a two-year battle with injuries and a battle to get back to the top of the sport. Djokovic, with his 13th grand slam win, is now one behind Pete Sampras (14), and possibly still in striking distance of Roger Federer's record 20 and Rafael Nadal's 17. Could he reach those heights still?
Djokovic's coach Boris Becker said, "I don't think Djokovic expected to win another Wimbledon after two years of not being close." But the easy three-set victory over Kevin Anderson showed that Djokovic is back on top and could be ready to challenge for the top again.
The golden era of men's tennis could be on the backside of its time with Federer's career closing out, but with Rafa winning the French Open again this year, and now Djokovic's Wimbledon win, maybe we can drag out the best the game has ever seen a little while longer. For more information, check out the infographic below.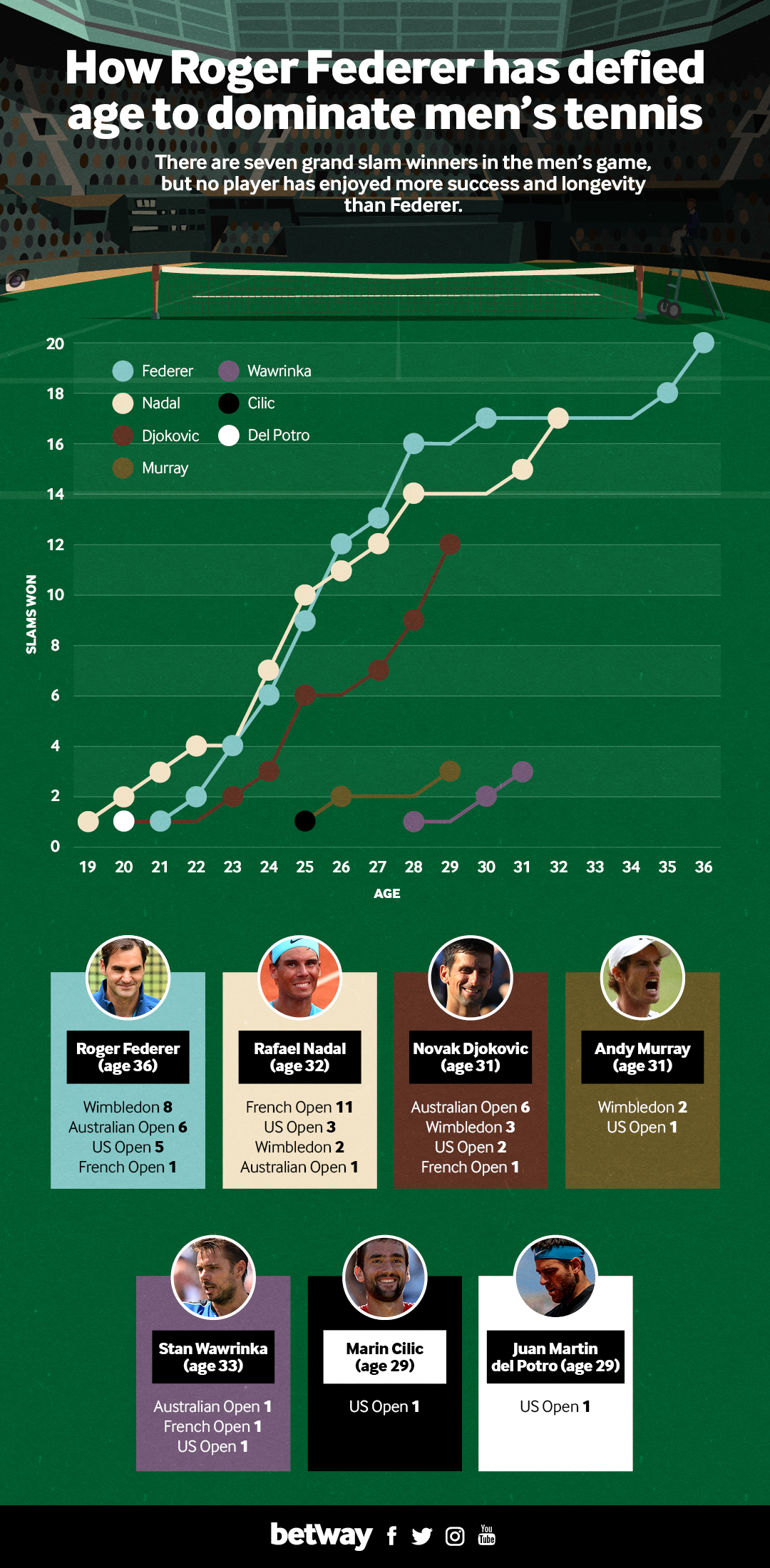 I'm personally looking forward to seeing if The Joker can consistently be back in top form and challenge Fed and Rafa. But, 31 seems to be about the magic age when things start slowing down in terms of grand slam championships, so Djokovic will have to win several more in the next two years to be in the 20-club discussion.
Back to the Tennis Newsfeed