Knoxville, in our experience, is one of the most underrated cities in the whole darn country. While the arts & music scene might be well-known, our love for the Marble City is more about the food. We've seen some people hating on the Knoxville food scene recently, but they clearly haven't tried these places yet.
Whether you're road tripping to see your team play the Vols or a local fan looking to try something new, these are the restaurants you need to visit in Knoxville:
Chandler's Deli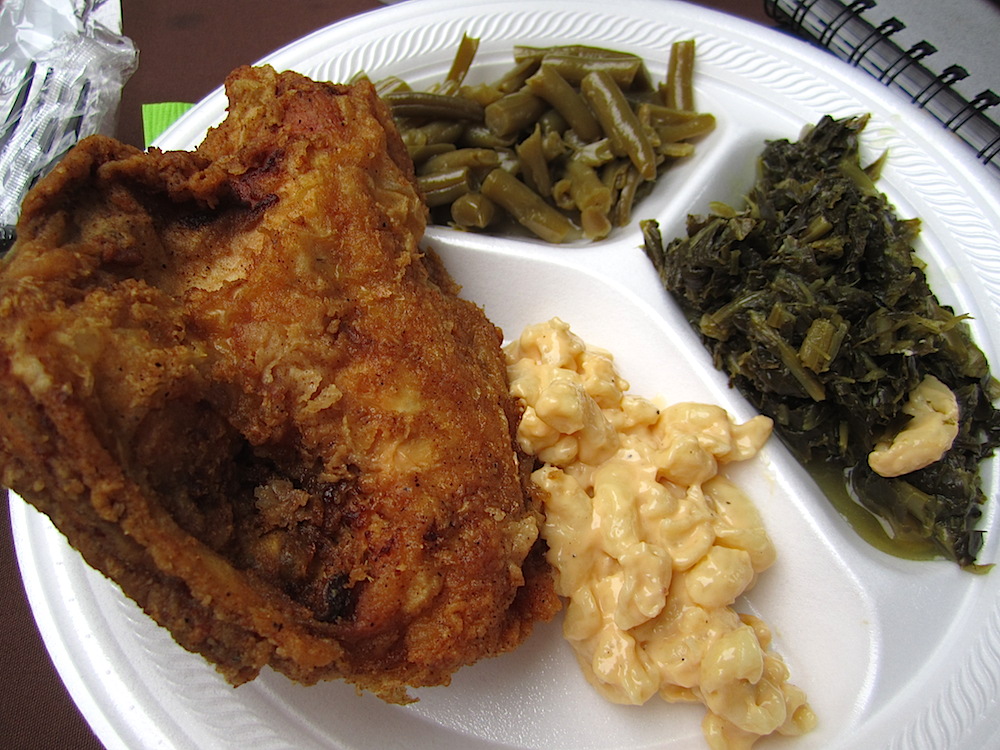 Address: 3101 E Magnolia Ave, Knoxville, TN 37914
Phone: (865) 595-0212
Online: Official Website
The fried green tomatoes, man. Listen, Chandler's does pretty much everything well, but if you go there without trying the fried green tomatoes, you've made a serious mistake. The fried chicken, the sweet potato casserole, and the incredible mac & cheese are all worth a shot too. Chandler's isn't in the greatest part of town, and it definitely isn't a deli, but it's an absolutely mandatory stop on your Knoxville tour.
Tupelo Honey Cafe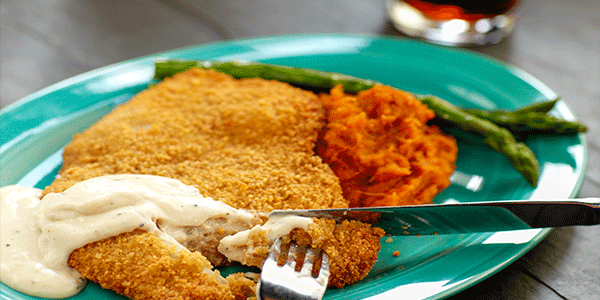 Address: 1 Market Sq, Knoxville, TN 37902
Phone: (865) 522-0004
Online: Official Website
No, it isn't the only location, but if you think this place is just another chain, you're the one missing out. Tupelo Honey Cafe is Southern comfort food done right, and you can absolutely tell how fresh and high-quality all their ingredients are. We recommend the pulled pork, the pimento cheese sandwich (if that's your thing), the fried okra, and the biscuits, which are the most addictive thing we can think of that isn't illegal.
The Tomato Head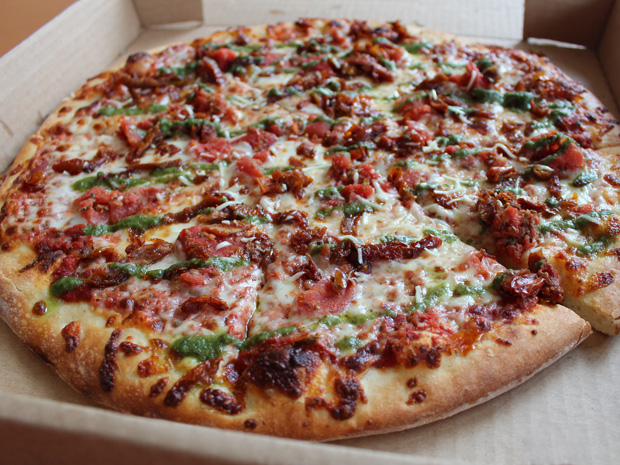 Address: 12 Market Sq, Knoxville, TN 37902
Phone: (865) 637-4067
Online: Official Website
Need something a little healthier after lining your arteries with soul food? The Tomato Head might even sound too healthy for some of you, but trust us: even if your diet is 90% fried chicken and sweet tea, the pizza will NOT disappoint. Try the pesto pizza, the Tuscan chicken sandwich, or any of the burritos. We've heard the salads are incredible, but since we last ate a salad when Fulmer was coaching the Vols, we can't say for sure.
Sweet P's Barbecue & Soul House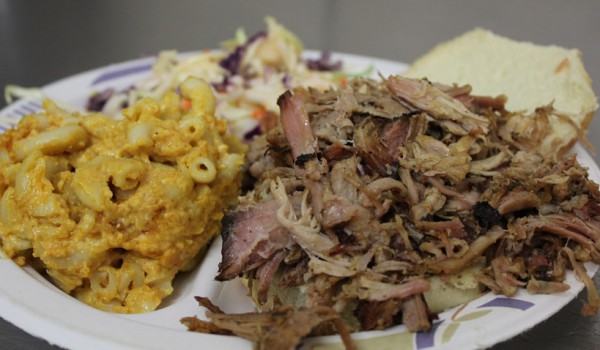 Address: 3725 Maryville Pike, Knoxville, TN 37920
Phone: (865) 247-7748
Online: Official Website
It's a bit of a hike, but if you want the best Tennessee barbecue Knoxville has to offer, this is where you have to go. Be warned: there's always a crowd and there can be a bit of a wait, but we promise that once you dig in, you won't care one bit. We recommend the pulled pork (in a sandwich, in a burrito, by itself - just get it), the brisket, and the ribs.
Hard Knox Pizzeria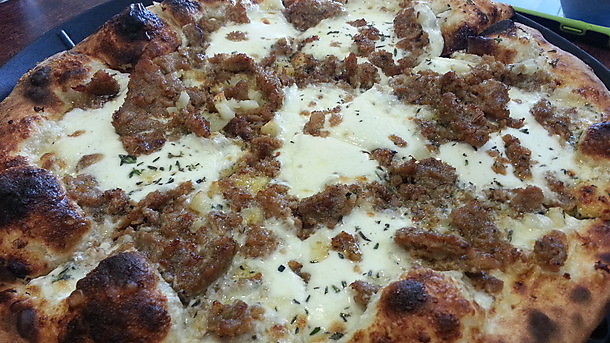 Address: 4437 Kingston Pike, Knoxville, TN 37919
Phone: (865) 602-2114
Online: Official Website
Don't let the strip mall setting throw you - this is the best pizza we've had in the state of Tennessee. The pizza is wood-fired, the ingredients are insanely fresh, and you really can't go wrong with any of the menu options. The Bonecrusher (red sauce, pepperoni, sausage, crushed red pepper) and the Pastrano (white sauce, sausage, caramelized garlic, pesto) are sensational.
The Public House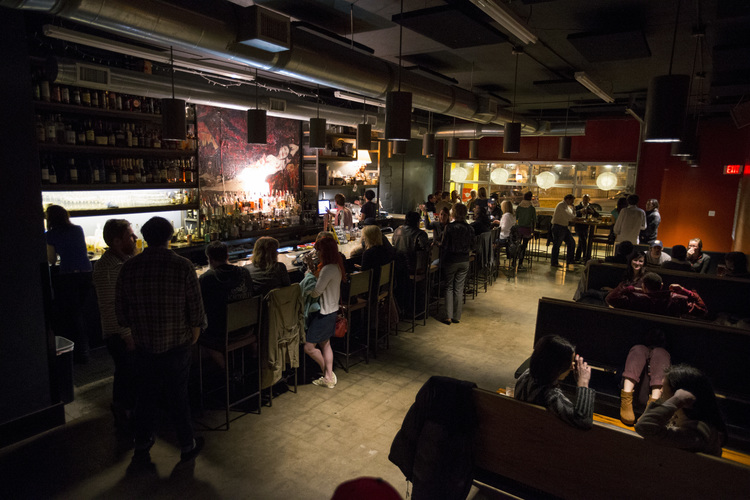 Address: 212 W Magnolia Ave, Knoxville, TN 37917
Phone: (865) 247-4344
Online: Official Website
Okay, so it's a bar with no TVs in it, but...wait! Where are you going?
Anyway, if you miss out on The Public House, that's your loss. With an awesome, friendly atmosphere, great drinks and unique bar food right up there with the other spots on this list, this place is absolutely worth your time. Grab a BBQ and Chimichurri dog, some bacon pimento cheese dip (!!), and your favorite adult beverage, then kick back and relax with some friends.
Backwoods Bistro
Address: 6625 Maynardville Pike, Knoxville, TN 37918
Phone: (865) 377-4634
Online: Official Website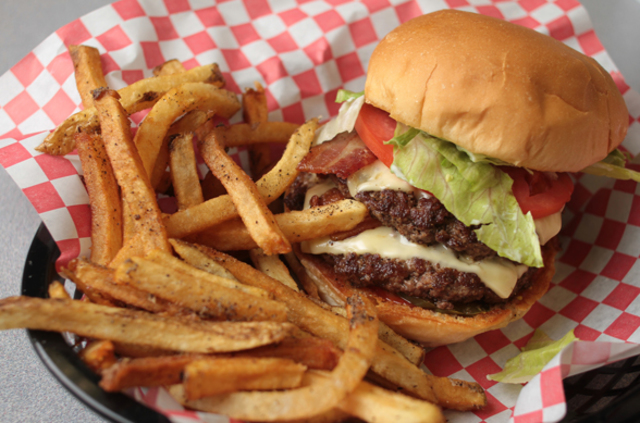 Yeah, it's in the backwoods. Yeah, it's 100% worth the trip. This place isn't fancy or pretentious, and there's nothing too crazy on the menu...but everything they do, they do well. Try one of their burgers (made with ground beef prepared on-site every day), the hand-cut bacon & ranch fries, and a sweet tea. The owners here care about quality above all else, and it shows.
*Update, 11/6/14*
We were absolutely blown away by the response to this article, and we've been...strongly encouraged...to make two additions to the list:
Litton's Market & Restaurant
Address: 2803 Essary Rd, Knoxville, TN 37918
Phone: (865) 688-0429
Online: Official Website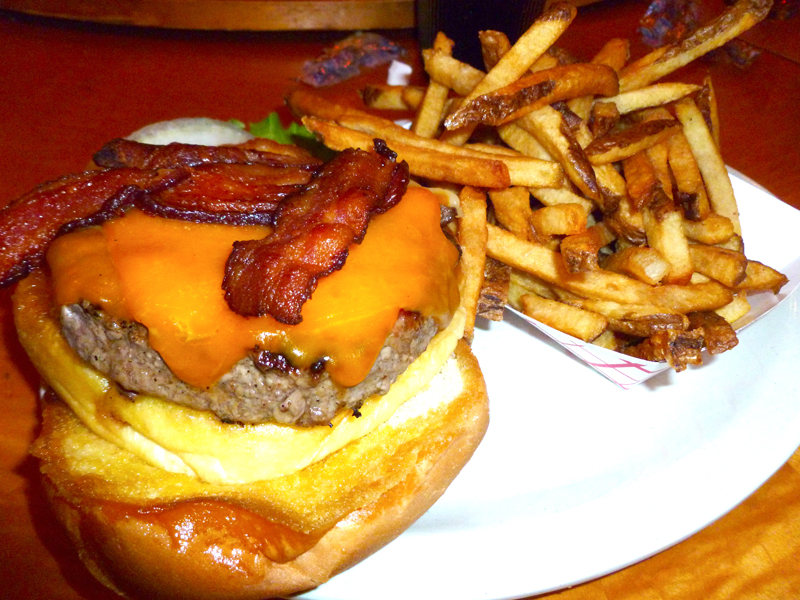 Litton's was, without a doubt, the place we got the most angry messages about leaving out. Although we missed it on our last trip to Knoxville, we're told that the burgers, onion rings and desserts are absolutely out of this world, and we are big dumb idiots for not trying them. Point taken, and we'll be sure to fix that on our next visit.
Ye Olde Steak House
Address: 6838 Chapman Hwy, Knoxville, TN 37929
Phone: (865) 577-9328
Online: Official Website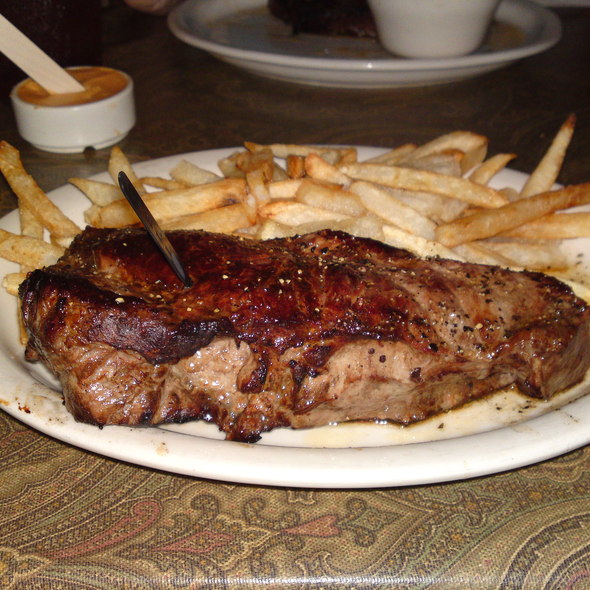 We were also informed that the lack of Ye Olde Steak House on our list was a crime that should be punishable by...well, we won't even go there. The menu advertises "food fit for a king", and our guys in Knoxville told us the steaks are basically soaked in butter while being cooked, which sounds pretty freakin' incredible. You are also apparently allowed to bring your own liquor, which should have automatically given Ye Olde a spot on our original list. We hope you'll forgive us for this criminal oversight.
We know there are more than seven nine awesome restaurants in Knoxville, and we apologize to all the worthy contenders who missed out. If we left out your favorite spot, let us know in the comments section!
Back to the Tennessee Volunteers Newsfeed