Cross Knoxville off of Lane Kiffin's list of potential vacation destinations for the next lifetime or so.
After he spurned the Tennessee Volunteers in 2010, leaving for USC after just one 7-6 season with the program, Vols fans were notably (and perhaps rightfully) upset with the then-coveted young coach.
Things haven't exactly changed in the past four years if this sign from local eatery Moe's Restaurant is any indication: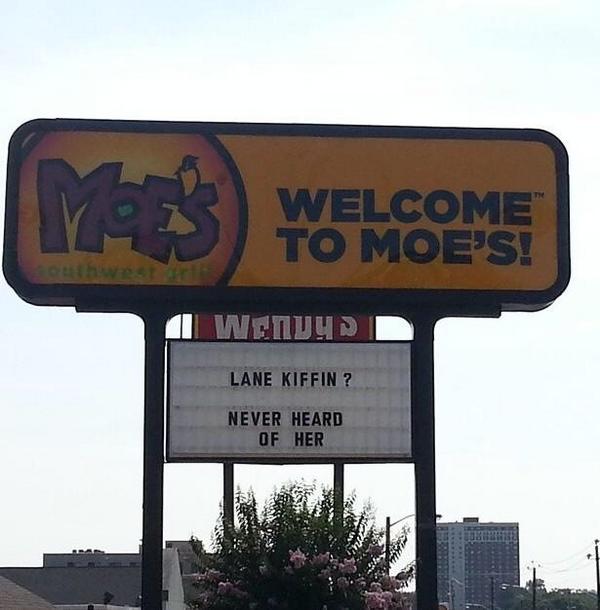 You might just want to avoid the state of Tennessee altogether, Lane. Safety first.
Thanks to Twitter user @TNSwag88 for the find.
Back to the Tennessee Volunteers Newsfeed