The offseason is in full swing for the Tennessee Titans, and that means the rumor mill is cranking. As of now, changes to the coaching staff is the focus of many rumors, but coaching rumors aren't the only ones around the Titans. Also on the radar for the offseason is potential cap cuts. Which players could be cut in the coming months? Here four of the most likely candidates:
1) RB DeMarco Murray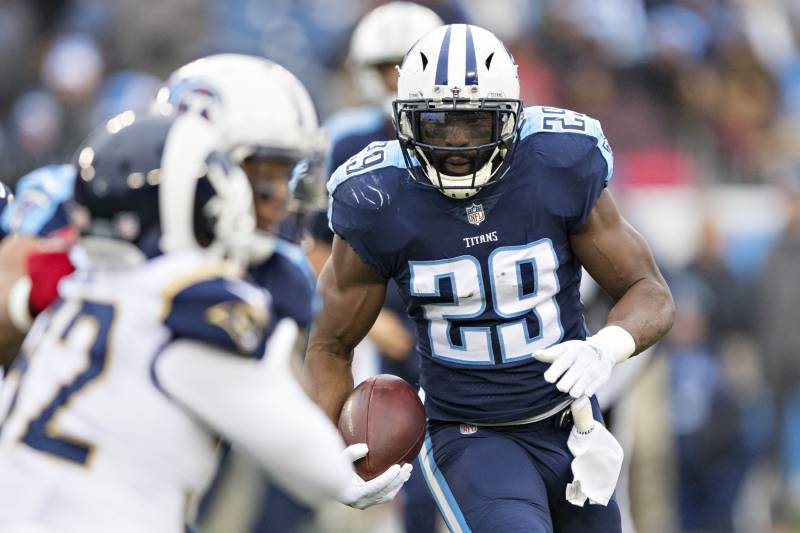 Tennessee has gradually gone to Derrick Henry more and more over the past two years, and with them set to make Henry the full-time featured back next year, it seems like they're going to part ways with Murray and save $6.5 million in the process. There's a chance the Titans could re-sign Murray for less, but they're definitely not going to pay $6.5 million for a backup running back. 
2) ROLB Brian Orakpo
Orakpo has the fourth-biggest cap hit ($9 million) on the Titans for the 2018 season, and given the fact that he'll be 32 years old next fall, he's definitely on the downside of his career. He has played seven seasons in which he has appeared in at least 15 games, and he set new lows in tackles and sacks this year in those seasons. The Titans are going to look for pass rushing help this offseason given how inconsistent they were at that in 2017, and they may very well decide that $9 million would be better used somewhere else.
Want to watch the #1 NFL show on Facebook Live? LIKE NFL by Chat Sports on Facebook to be notified when the NFL Daily goes live at 6 p.m. ET every day! 
3) SS Johnathan Cyprien
Cyprien is in a similar situation to Murray. They can save $4.5 million by parting with him, which they may do simply because his production has not matched the contract they gave him. If Tennessee can find a cheaper option they like in the draft, expect them to go with the rookie over Cyprien.
4) TE Delanie Walker
Walker has been a great player for the Titans for a number of years and it seems right for him to play out his career there as long as he continues to produce at a high level. After all, he led Tennessee in receiving (again) in 2017. However, the Titans also have a good young tight end in Jonnu Smith and Walker is scheduled to have a cap hit over $7 million next season. If Tennessee gets to the point where they're pinching pennies, they may look to re-work Walker's deal, trade him, or cut him altogether.
Back to the Tennessee Titans Newsfeed
Related Topics: Titans News, NFL News