UPDATED: 1/12/2016 @ 1:25pm EST
The Tampa Bay Buccaneers made the surprising move to fire head coach Lovie Smith Wednesday night. It wasn't expected, as Smith had the team trending in the right direction. Smith was 8-24 with the Bucs, but posted a 6-10 record this year. 
With Smith now fired, the team will need to move quickly to find a new head coach. The Bucs are a few days behind in the coaching search race and several teams have already begun interviews. Here are the top 10 candidates to replace Lovie Smith as the team's head coach. 
10. Teryl Austin, Lions defensive coordinator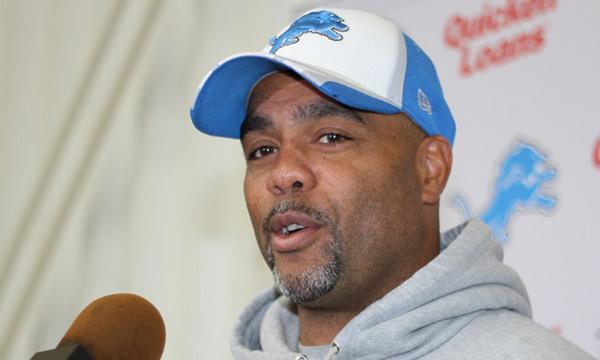 Austin has had a relatively short NFL coaching career to this point, but he's been extremely successful. The Lions have struggled this year, but the defense isn't to blame for most of that. Austin has a bright future and will be a head coach at some point. 
9. Doug Marrone, Jaguars OL/assistant head coach
Marrone had a relatively impressive 15-17 record as head coach of the Bills over the last two seasons given the team's major QB issues, but opted out of his contract after numerous disagreements with the front office. Many teams were impressed with his work in Buffalo and he was expected to get another job elsewhere, but found himself on the job market a little too late to land the kind of job he wanted. He'll be a target for several teams this offseason.
8. Josh McDaniels, Patriots offensive coordinator
McDaniels has rebuilt his reputation while leading the Patriots' offense for the past four seasons after a less-than-successful head coaching debut in Denver. He has a strong desire to be an NFL head coach again. Perhaps he can bring some of the "Brady Effect" over to help Jameis Winston. McDaniels shouldn't have the final say in personnel decisions, especially in the draft. That's what ruined his tenure with Denver.  
7. Sean McDermott, Panthers defensive coordinator
McDermott has done a wonderful job in Carolina and it's only a matter of time before he gets a head coaching job. He's a very popular candidate this offseason and could have his choice of several jobs.  
6. Hue Jackson, Bengals offensive coordinator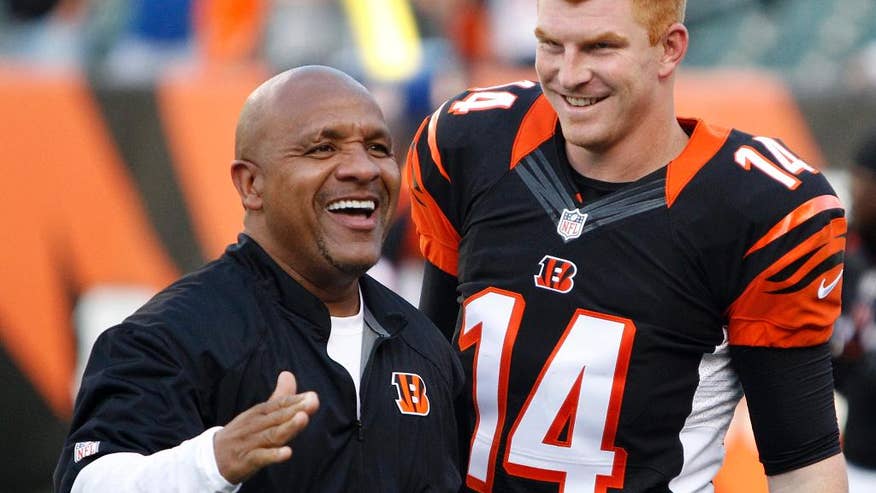 Jackson guided the Oakland Raiders to a .500 record in 2011 (no small feat, considering how little he had to work with and how bad they've looked since), and it's only a matter of time before he gets another shot at a full head coaching role. Cincinnati's offense has been consistently productive despite a number of injuries and Andy Dalton's struggles, and the Bucs will likely be one of several teams to interview Jackson.
5. Harold Goodwin, Cardinals offensive coordinator
Goodwin will interview with the Bucs this coming week, and he's just the kind of offensive mind the Bucs are searching for to push the Jameis Winston era along in year two and beyond. He's been a boon to the Cardinals' O since taking over as OC in 2003, leading the Cards to an NFL-best 408.3 yards per game in 2015.
4. Jon Gruden, former Bucs head coach
Gruden has a great gig with ESPN, but he could want a to return to the NFL sidelines. He hasn't coached in the NFL since 2008, with the Buccaneers. The team reportedly is swinging for the fences and Gruden certainly fits that description.  
3. Chip Kelly, former Eagles head coach 
Chip Kelly was fired by the Eagles Tuesday, and he'll immediately be one of the hottest coaching targets. The Bucs could go after Kelly, and Winston would have success in his offense. The team reportedly wants to "swing big" for Kelly or Gruden. Kelly seems like the more attainable option between the two.  
2. Dirk Koetter, Buccaneers offensive coordinator
Much about the team's surprising decision to fire Smith points to a desire to promote Koetter. It's strange timing, especially since Black Monday has already passed. Koetter was linked to the Eagles' job and the team didn't want to lose him. He's been an NFL OC since 2007, but was a head coach at Arizona State and Boise State. The Bucs players reportedly want Koetter and there's also the Bucs' old GM saying Koetter will be hired. Koetter could very well be Tampa Bay's new head coach. 
1. Nick Saban, Alabama head coach
The Bucs said they planned to swing for a "big-name" coach, and they don't get much bigger than Saban. Tampa reportedly waited until Alabama beat Clemson in the National Championship Game to contact him, and are pursuing him heavily. It remains to be seen if Saban has any interest in returning to the NFL or coaching the Bucs, but he's clearly Tampa's top target.
Back to the Tampa Bay Buccaneers Newsfeed
Related Topics: Dirk Koetter, Lovie Smith, Adam Gase, Buccaneers News, Nick Saban, Chip Kelly, Hue Jackson, Buccaneers Rumors, Jon Gruden