The Tampa Bay Buccaneers made the surprising move of firing head coach Lovie Smith after just two seasons last night despite the team improving from 2-14 to 6-10 this year.
There's already speculation that the Bucs will promote offensive coordinator Dirk Koetter to head coach due to his great relationship with quarterback Jameis Winston - and because he is receiving a lot of interest from other teams with head coaching vacancies and the Bucs didn't want to lose him.
However, ESPN's Dan Le Batard reported on his radio show that the Bucs plan to "swing big" for their next head coach and are targeting big-name coaches like Jon Gruden and Chip Kelly, which was their reasoning for firing Smith. Tampa Bay sees themselves as a very attractive destination due to their abundance of young talent, headlined by Winston. (article continued below)
--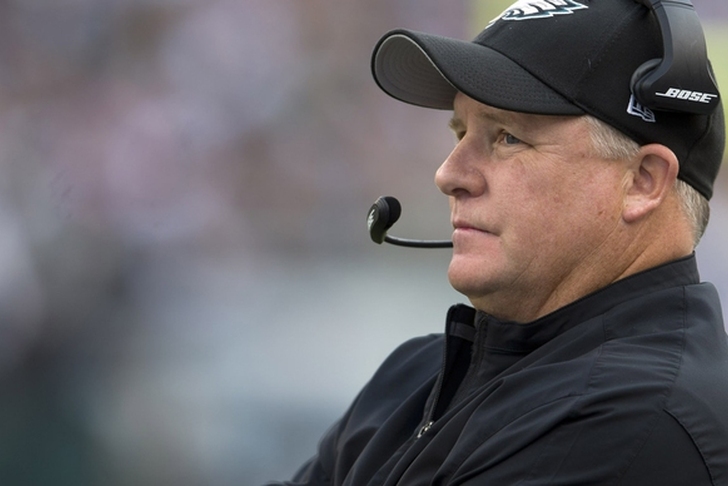 --
He also says that a source within the organization told him that promoting Koetter is simply a backup plan if they strike out on their top targets.
Gruden is a more intriguing name, having coached the Bucs from 2002-2008, leading them to the franchise's lone Super Bowl title in his first season with the team. Gruden hasn't coached since the Bucs fired him, and he's now an analyst for ESPN on Monday Night Football. He has kicked around the idea of returning to coaching over the past few years, but has said he won't leave unless it's the "right situation."
Kelly is receiving interest from essentially every team with a head coaching vacancy after being fired from the Eagles this season. He went 10-6 in his first two seasons in Philadelphia before going 6-9 this year (he was fired after their Week 16 loss to the Redskins).
Follow our Tampa Bay Buccaneers news page for all the latest Bucs news!
Back to the Tampa Bay Buccaneers Newsfeed
Related Topics: Buccaneers News, Jon Gruden, NFL News, Chip Kelly, Lovie Smith, Jameis Winston