There are important NFL players and then there are the players who shoulder the fate of their teams based on day-in, day-out performance during the season. These are the latter. Here are the 3 Players Who Will Make Or Break The Tampa Bay Bucs' 2015 Season.
QB Jameis Winston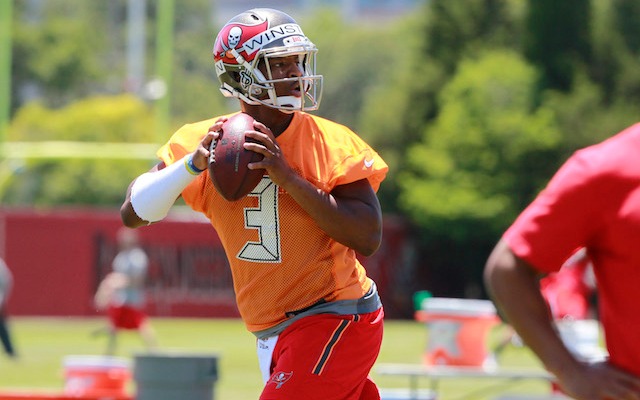 The biggest reason behind Tampa Bay's 2-14 season in 2014 was their poor quarterback play, and they drafted Jameis Winston No. 1 overall to help take them to the next level. If he struggles, the Bucs will find themselves at the bottom of the league next season again. However, if he plays well, Tampa may actually be competitive in the NFC South.
RB Doug Martin Martin has seen his carries dwindle significantly in each of the past two seasons, but after Charles Sims and Bobby Rainey also struggled mightily last year (and a strong offseason from Martin), he's expected to start Week 1. A strong running game will make Winston's transition to the NFL that much easier, and the bulk of the load will fall on Martin's shoulders.
DT Gerald McCoy McCoy has been one of the best defensive lineman in the NFC over the past few years, but he has yet to take his game from being really good to truly elite. First things first, he needs to stay healthy for almost a full season, but taking his game to the next level will make the Bucs' defense one of the best in the league - leading to more wins.
Follow our Tampa Bay Buccaneers team page for all the latest Bucs news and rumors!
Back to the Tampa Bay Buccaneers Newsfeed
Related Topics: Tampa Bay Buccaneers, Tampa Bay Bucs