The Tampa Bay Bucs will have plenty of options to choose from in the first round of the 2015 NFL Draft when they hit the clock at #1. However, there's just a select few guys (well, couple of guys) who'll be at the top of the team's wishlist heading into the festivities in Chicago. Here's our list of 3 Players The Tampa Bay Bucs Are Likely To Draft In The 1st Round.
1. Jameis Winston - Florida State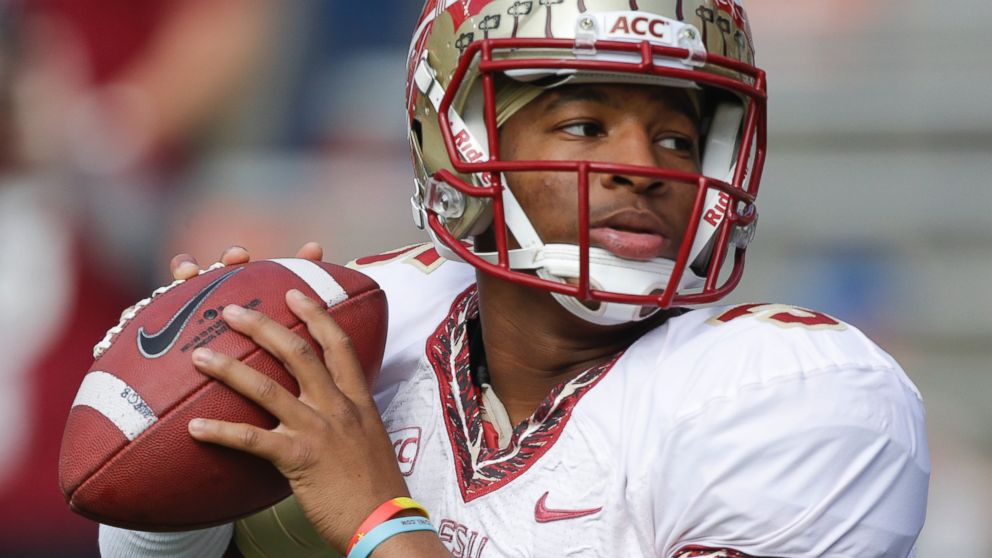 Winston remains the favorite to go #1 regardless of rumblings that the Bucs' front office is worried about his off-the-field issues. Jameis is the most polished pro-style quarterback in this draft -- showcasing elite recognition in the pocket, innate accuracy, and a penchant for hitting his receivers in the tightest of windows. If he has his head screwed on straight, Winston is the elite quarterback in this draft.
2. Marcus Mariota - Oregon
Mariota is the Bucs' potential contingency plan, but what a contingency plan to have! While concerns about his ability to adapt to a pro-style offense are valid, his pure athleticism and accuracy on the run is second to none in this draft. He's got the perfect NFL quarterback frame at 6'4", 222 lbs, and he's proven himself to be an intelligent decision maker in a host of different scenarios. Winston is a better fit, but Mariota is no slouch.
3. No One
If the Bucs don't draft one of the top-two quarterbacks in this draft, locusts will swirl in the sky while the city of Tampa Bay takes up pitchforks/torches and heads to GM Jason Licht's house.
Back to the Tampa Bay Buccaneers Newsfeed