The 2015 NFL Draft is under a month away, which means draft trade rumors are about to get extremely loud around the league. The Tampa Bay Bucs are one team that could be in the mix for some draft day hijinx, but what/who exactly would they look to trade for? Here's 3 Draft Day Trades The Tampa Bay Bucs Could Make.
1. Trade QB Mike Glennon to Tennessee for a 2015 mid-to-late round draft pick
All signs are pointing to Lovie Smith and the Bucs selecting Jameis Winston with the #1 pick, thus putting their chips on the table for a young, new franchise quarterback. If so, a QB-starved Titans organization could be just desperate enough to swing a deal for QB Mike Glennon at the cost of a mid-rounder -- or at the very least, the Bucs could finagle away the #142 (5th round) or #177 selection (6th round).
2. Trade the #1 pick to Cleveland for the #12 & #19 picks in 2015, a 2016 first-rounder, and a late-round pick in 2015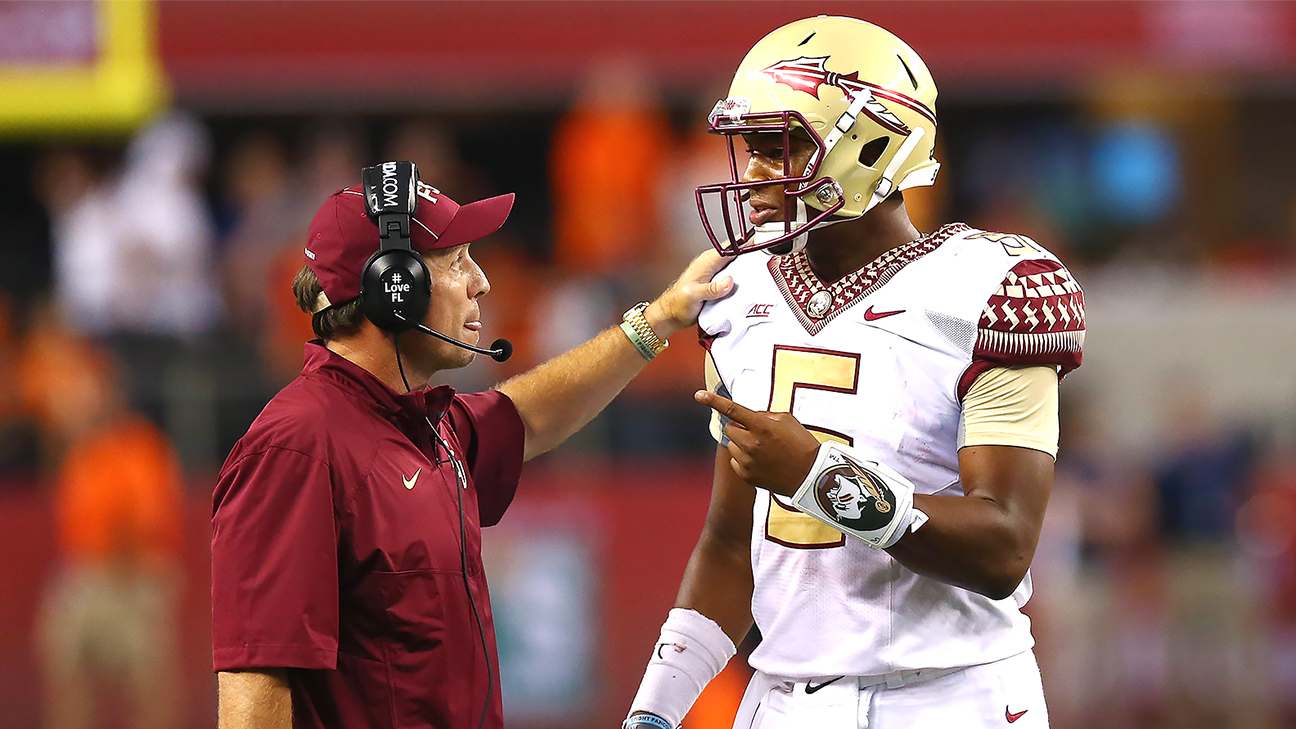 How desperate is Cleveland to move on from the Johnny Manziel error...err, era? Well, the Browns are currently hitching their wagon to Josh "Replacement Level" McCown -- and we all know how that's likely to end. Cleveland is reportedly sniffing around regarding Jacksonville's #3 pick, but if that doesn't materialize, imagine what a shakedown the Bucs could perform if the Browns are desperate enough to listen. The down side? It means ostensibly passing on Winston (and/or Marcus Mariota) and looking elsewhere for the franchise's signal caller needs. That's both a tough pill to swallow and to market to the team's loyal fan base, unless there's another QB plan in the works.
3. Trade RB Doug Martin to Dallas for a mid-round draft pick
Jerry Jones likes to spin the wheel come draft time, and the Cowboys aren't exactly sitting pretty at the running back position with Darren McFadden currently leading their depth chart. Martin's an injury risk (similar to McFadden), but there's enough upside and reverberations from his breakout 2012 campaign to make a deal with Dallas feasible. This is especially true if the Cowboys' reported dalliance in Adrian Peterson trade talks doesn't bear fruit.
Follow our Tampa Bay Bucs team page for the latest Bucs rumors!
Back to the Tampa Bay Buccaneers Newsfeed