There are a lot of changes happening around the Stanford football program this offseason, but there's still a boatload to look forward to when it comes to the 2015 season. Here's why they will in the Pac-12 again this year: 
1) A Young, Hungry Defense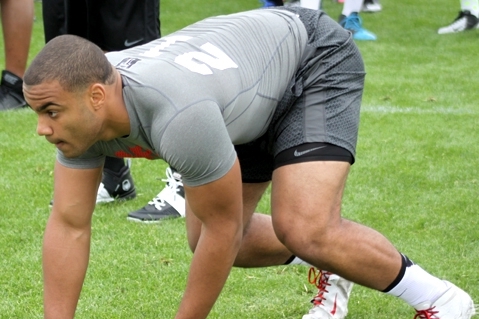 Only two starters combined have returned on the defensive line and in the secondary, but that's not necessarily something to hang your head about. The defense is rich with a host of talented sophomores ready to make their mark and prove themselves worthy as FBS-level starters. Keep an eye out for Solomon Thomas and Harrison Phillips on the line, along with Terrence Alexander and Bradon Simmons in the defensive backfield. These guys can ball.
2) Running Back Heaven
Head coach David Shaw has an embarassment of riches to play with in the backfield. Remound Wright and Christian McCaffrey headline of the deepest running backs corps in program history, and while it'll be a challenge getting everyone touches, all we know is that Stanford's complete running game has the firepower and explosiveness to run roughshod over the Pac-12.
3) Kevin Hogan's Breakout Season
Hogan was inconsistent for most of the 2014 season, but he found a major groove in the team's final three games, connecting on 76.4% of his passes with four touchdowns while working without leading receiver Ty Montgomery. He's as close to a veteran arm as you're going to get at the collegiate level and he's going to be both a playmaker and stabilizing influence for the young Cardinal.
Follow our Stanford Cardinal team page for the latest Stanford football news and rumors!
Back to the Stanford Cardinal Newsfeed
Related Topics: Stanford Cardinal, Stanford Football