Late last week it was being rumored that the Cardinals were in the loop for adding a veteran catcher in the continuing wake of Yadier Molina's absence, which could last for the rest of the season. On Friday those rumors came true, as St. Louis signed veteran catcher A.J. Pierzynski, who was released by the Boston Red Sox on July 16th. The initial reaction from Cardinals fans was mixed. Some didn't think, from Pierzynski's recent behaviors, that he would fit the mold of the Cardinal Way, while others saw the glass half full and understood how his experience and offensive upgrade over Cruz will help the club down the stretch.
#Cruz is hitting .220 after 30 games. #Pierzynski is lifetime .282. Any other catchers on the market hitting .282? @Cardinals need offense.

@birdsonthebat13 no. If he takes time away from Cruz who knows at least how to handle the staff. Then no. He's a d-bag — Dakota Poddig (@dpoddig1) July 26, 2014

— Brad Manuel (@CoachManuel72) July 26, 2014
@birdsonthebat13 Yes. Low risk, possible high reward. He's an upgrade from Kottaras. — Jim Scherretz (@jscherretz) July 26, 2014
17 big league seasons, 14 of which he spent with the Twins and White Sox, have garnered Pierzynski a .282 lifetime average, with a mean of 16 homers and 73 RBI over the course of a full season. Certainly those numbers do present the Cardinals with a catcher with provide offensive production, and he showed as much in his St. Louis debut on Saturday, where he went 3-4 with an RBI against the Cubs.
A.J. Pierzynski was 3-4 in his 1st game w/Cardinals. He didn't have 3 hits in any of his final 32 games prior to being released by @RedSox — ESPN Stats & Info (@ESPNStatsInfo) July 27, 2014
However, the biggest and most understated upside to signing the 37-year-old, is the veteran edge he provides, as well as a fiery personality to a dugout with some games could desperately use some fire. Cruz over the course of his career has proved to be an adequate replacement for the otherwise indispensable Molina, but when the postseason comes around, the Redbirds will be happy they equipped themselves with a player who should perform when it matters most. Should Mozeliak still look to bolster the rotation? It seems like it was only last week when St. Louis was abuzz with the notion of the Redbirds acquiring one of hottest pitchers in baseball, David Price. Wait, it was only a week ago? With Tampa Bay winning their ninth game in a row last night and climbing the wild card ladder to being only 3.5 games behind, it seems less and less likely that the Rays will succumb to trading Price. They are primed to go all in, guns blazing for a postseason birth, and the Cardinals are left still searching for a pitcher who can eat innings and perform behind Adam Wainwright down the stretch. But should they be? Discussion over what Mozeliak would send to the Rays at points must have sent shivers down the spine of Cardinals fans, as they were looking at a possible loss of Carlos Martinez, Matt Adams, Shelby Miller, or hot prospects. Oscar Taveras' name was even thrown in the conversation, which is a scary idea.
[caption id="attachment_526" align="aligncenter" width="640"]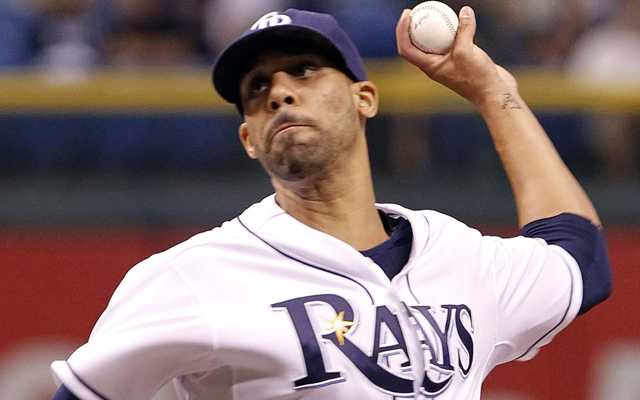 David Price leads the league in srikeouts and has won five consecutive starts. But is he worth the price?[/caption]
If the Cardinals do acquire a top pitcher like Price, or any other on the market, is the price really worth it? Even if the Cardinals would win the Fall Classic and be in contention the next few years with a dominating 1-2 punch of Wainwright and Price, there would arguably be even more holes in the team. In the Mozeliak Era, the Cardinals have shown both priority and pride in their young core, setting the team up to be in serious contention for the next 5, 10, even 15 years when seeing how Stephen Piscotty, Marco Gonzales, and others are doing in the farm system. Why not stay faithful to them and get them the experience they need this year to make numerous World Series runs later on? Mozeliak should think about the long-term future and the possibilities it holds, before going all-in on just the foreseeable postseason.
Back to the St. Louis Cardinals Newsfeed