In the four years after a US Supreme Court decision made it permissible for all 50 states to offer sports betting, Americans have wagered more than $125 billion on sports through licensed gambling establishments.
When the federal ban on sports betting was lifted in 2018, there was a mad dash to the market as states rushed to enter the gambling industry. Since then, a continuous stream of additional states have opened their doors to gambling companies like Caesars and MGM. More than a third of Americans, about 12 million people, may now legally bet on sports without leaving their sofa. For an in-person wager, another 50 million people merely need to get in their vehicle.
A key aspect in this rapid growth was the legalization and regulation of online sportsbooks, which makes up a large share of the online gambling industry, or iGaming. In the same period, the number of online sportsbooks skyrocketed across the country, and states like New Jersey and New York have been capitalizing on this new trend. 
A significant growth was also noted in the online casino sector, another important segment in the iGaming industry, which helped broaden the reach of online sports betting. Casino operators have been expanding their operations across the United States in the past four years, and brands like Betonline and Wild Casino are a part of this movement, according to this Wild Casino review.
Millions of Americans have been influenced by the gambling business in just four years, and you don't even have to be a sports fan to be impacted: It is nearly difficult to avoid the commercial tsunami of advertising, especially on TV and radio but also in other media. For instance, the Associated Press uses FanDuel as its official odds source.
Early steps
The Professional and Amateur Sports Protection Act, a federal law that only allowed sports betting in four states that met a 1991 deadline to legalize it, was overturned by the Supreme Court on May 14, 2018, after a case that had started out in New Jersey ten years earlier, almost as a shot in the dark.
State senator Raymond Lesniak launched the first case against the federal government over the matter. The now-retired politician said he took action to fund states, safeguard consumers, and entice seasoned European betting corporations to grow to the US, all of which he claimed have actually happened.
At the time, he remarked, symbolically, "I made a good bet for New Jersey and for America", since he made the first successful legal sports bet in his state by correctly predicting France to win the FIFA World Cup. He won $400 on a $50 wager at odds of 8-1.
Huge profits
Consider this to get a sense of how much $125 billion is: It's a little more than what was spent nationwide on pet food, supplies, and veterinary care in 2021 and more than the net income of American farmers last year.
Naturally, a large portion of the money was distributed to bet winners. The sportsbooks often keep less than 10% of the entire amount of bets they manage after expenditures. According to the American Gaming Association, the nation's trade association for the gambling industry, sportsbooks' total income for the first four years of legal betting was $8.8 billion.
Online sports betting has been and continues to be promoted to state legislators as a potential source of additional tax income, which is an alluring proposition in these challenging economic times. According to the AGA, it has produced $1.3 billion in state and local taxes since 2018. Some jurisdictions, like New York, impose a 51 percent tax on revenues from mobile sports betting.
The advantages of a legalized market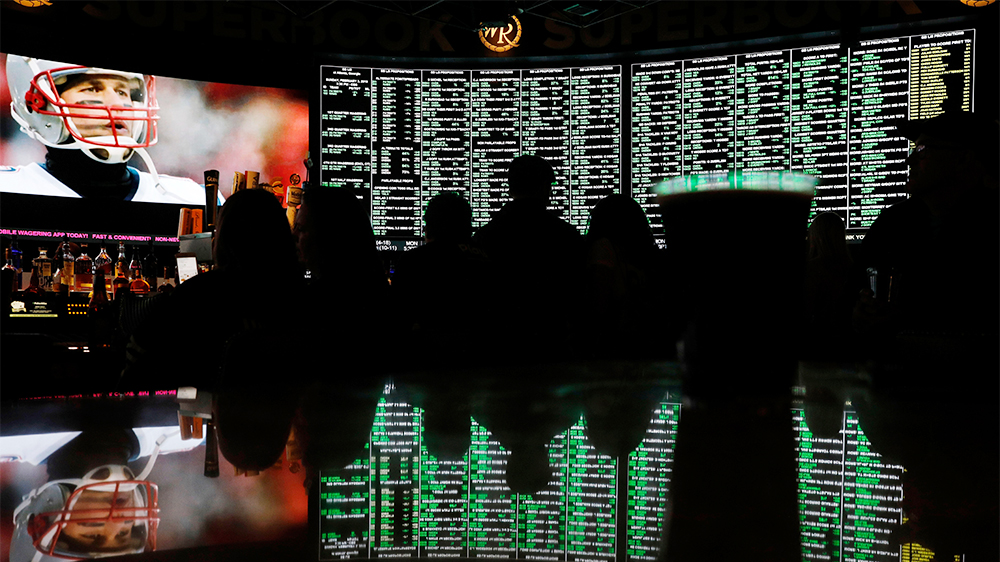 One of the main justifications for the movement to legalize sports betting was to shield clients from unlicensed bookmakers, many of whom were working as part of organized crime. Consumer safeguards are well-rounded in state regulations, and watchdog inspectors are on the lookout for infractions.
Before PASPA was repealed in 2018, American bettors had to place their wagers behind closed doors. They needed to violate the law. Without any legal recourse should the operators refuse to pay their future gains, they were forced to pay dubious bookmakers.
Imagine making a winning prediction, but not receiving your prizes or money, and being powerless to take any action to obtain that money. Fortunately, individuals won't have these challenges in the states where sports betting is allowed because they are not breaking the law and may quickly get your money through the legal system in the event of any potential complications.
For more sports coverage, check out Chat Sports on YouTube!
Back to the Sports Tech Newsfeed