The record for the oldest player to appear in the Champions League Final was set in 1983 by a 41-year-old Dino Zoff. The Italian captain had spent over a decade at Juventus and was one of the greatest goalkeepers of his generation, but never won the European Cup. Sound familiar?
Gianluigi Buffon can go one better and add that elusive piece of silverware to his already glittering career, which spans over three different decades. He has played at least 1,000 games, he is the most capped European international ever and holds the record for the longest streak without conceding a goal in Serie A history.
Buffon is a totemic chap in Turin, but he also retains great respect throughout the wider footballing community. There is something about his manner, his love for his team and continuation of strong performances despite his age that evokes a sense of romance.
The main man for Buffon to stop on Saturday will be Cristiano Ronaldo, who has achieved equally great things in the game for many years. We saw from the 32-year-old's behavior on the touchline of Portugal's European Championship Final victory over France that he has the same passion for his country and for the game that Buffon has. And yet, his demeanor can at times be perceived as arrogant or self-obsessed. Ronaldo has good reason to be confident: and not just because his opponents have lost five of the six finals they have played in their famous black and white kit. He has scored more goals (404) for Real Madrid than he has played games (393), a record than translates smoothly into his Champions League form. This year, he has benefited from the masterful passing of Toni Kroos, who also had a successful Euros. The German international has managed 13 assists for his club this year, even from a relatively deep central midfield role. That shows the quality of his distribution, as the risk often associated with playing 2.8 key passes per game has not affected his accuracy of 93%.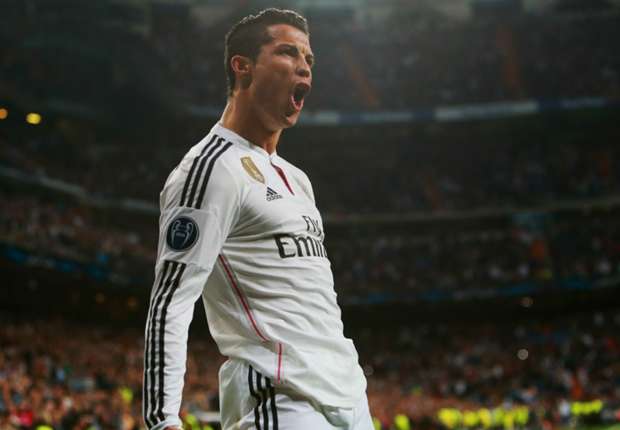 Juventus' playmaker will be Miralem Pjanic, who himself has 12 assists this year. Even if the Bosnian's passing stats do not quite match up to those of Kroos, he makes up for that with a more reliable source of goals and set piece quality. Any dead balls may be attacked by Giorgio Chiellini, a commanding brutish centre-back who has saved his best performances for the Champions League, having scored in the quarter-final win over Barcelona.
Chiellini will be joined in a back-three by his Juve colleagues of six-years, Leandro Bonucci and Andrea Barzagli. The former has scored two in his last eight and is the most technically gifted of the trio, making him crucial should Madrid allow the Italians to play out from the back. Barzagli started out in the fourth tier with Rondinella and, having spent some of his career player at a slower pace in the lower leagues, he has conserved enough energy to maintain a reasonable level of pace at 36.
That pace enables him to fill in the right-back position when Juventus do not have the ball and shape changes from 3-4-3 to 4-2-3-1. They will solidify with full-back Dani Alves pushing just in front of Barzagli to quell the threat posed by Marcelo. Alves is both a long-term friend and foe of his compatriot, as they have played together with Brazil for many years but always faced one another in the El Clasico.
Juventus' Gonzalo Higuain will also have known those encounters, having scored 62 goals in six years at Real Madrid. He was commonly used as a substitute at the Bernabeu but has become the main man under Massimiliano Allegri, whose faith in the poacher has been rewarded with a 32-goal debut season. Higuain will be ably supported by Paulo Dybala, a clever, mobile forward who scored in his last match against Bologna, but the bigger concern for Juve is the lack of depth in attacking areas. By contrast, Zinedine Zidane can turn to an array of attacking talent on his bench. The likes of Lucas Vazquez and Marco Asensio have proved more than capable game changers, which is partly why Real Madrid have scored 18 goals in the second half of matches in this competition.
Real Madrid have plenty of ammunition, as they attempt to become the first team to retain the trophy since Arrigo Sacchi's AC Milan did it in 1990. The iconic CR7 will have support in his quest for further individual glory, a brace enough to make him the Champions League top scorer for a fifth successive season.
There will be a hero in Cardiff. The almost worldwide hope is that Gigi goes one better than Zoff and collects his elusive Champions League trophy, but the smart money is on Ronny's six-pack hogging the limelight once again.
Back to the Soccer Newsfeed