It's well-known that football is the world's favorite and most-watched sport. Over the decades, it's become as lucrative as it is fun. Indeed, money and football go hand-in-hand in the professional world. And for the lucky few, six-figure salaries are something run-of-the-mill; some well-known players such as Messi and Ronaldo are amongst the highest-earning athletes not only in football but in the world of sports in general.
Then there are the ordinary football enthusiasts, whose deep love for the game can't be extended to skills on the pitch, so instead, they try their luck at studying one of their favorite teams or players, to see whether they're worth betting on. After all, that might possibly be the only profitable game they're able to benefit from in their lifetime. What's more, there are so many great USA sportsbooks, where sports fans can place a good wager for free. But before getting immersed into the fun world of sports betting, here's the lowdown on the highest-earning footballers of 2022 that are worth keeping an eye on:

#1. Cristiano Ronaldo - $500 Million
Rivalling Lionel Messi for the accolade of being the greatest football player ever and topping the list, here is none other than the legendary Cristiano Ronaldo. 2021 saw Ronaldo make an emotional return to his beloved Manchester United after doing stints at Juventus and Real Madrid
Earning a salary of around £500,000 ($690,000) per week, this player certainly has more money than anyone would know what to do with. Becoming the face of global brands such as Tag Heuer and Nike also demonstrate Ronaldo's marketability beyond the beautiful game.
With his net worth amounting to $500 million and an impressive investment portfolio including interests in Apple, Volkswagen, gyms and video games for smartphones, there is no doubt that Ronaldo is financially astute in terms of planning for his future after football.
#2. Lionel Messi - $400 Million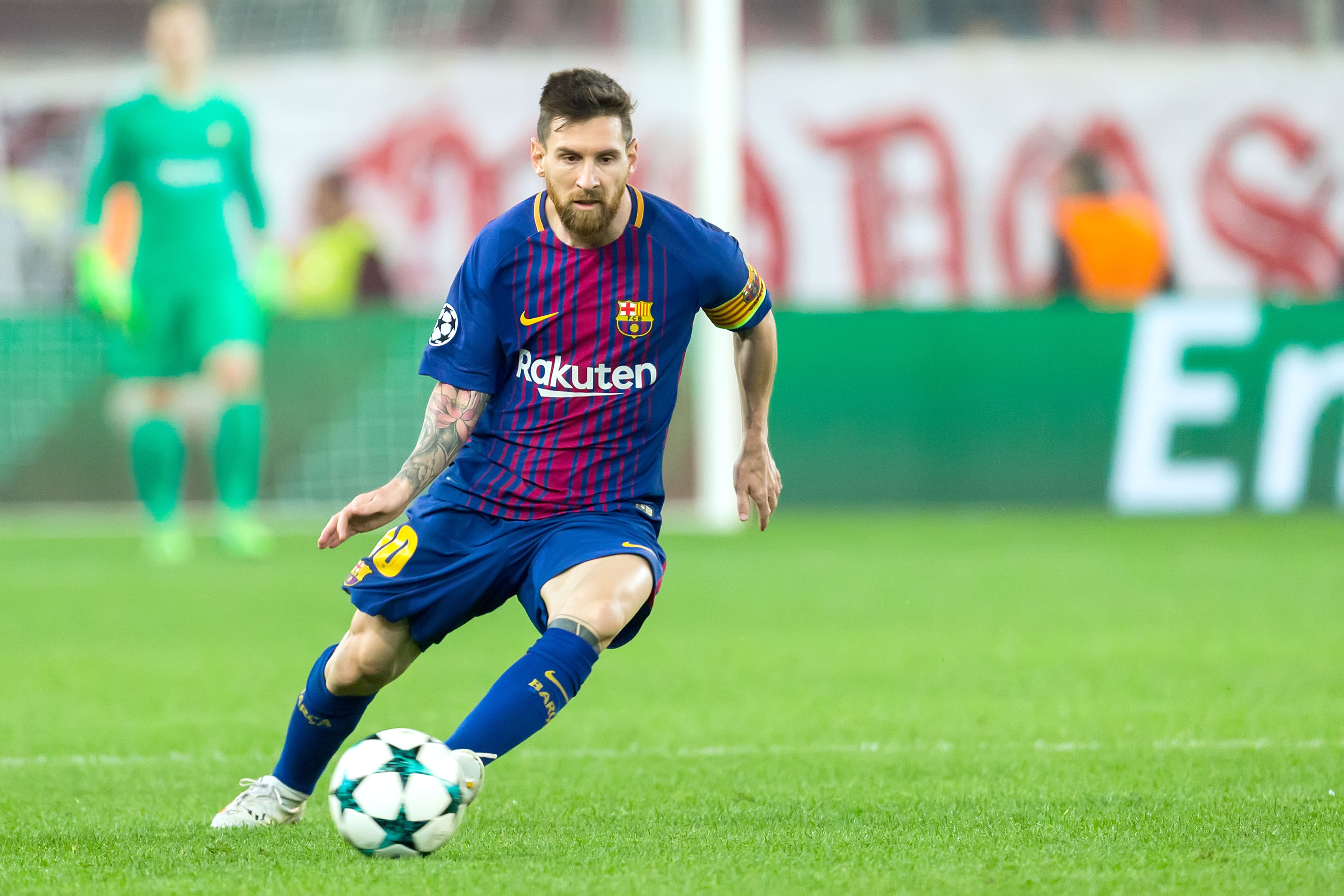 Although the jury might still be out as to whether he really deserves the title for greatest footballer of all time, Lionel Messi comes a close second to Ronaldo when it comes to highest earnings.
Having spent the bulk of his footballing career at Camp Nou, Messi is an idol to Barcelona Fans despite his switch to PSG to join Neymar. It's estimated that Messi earns around $85,900 per week and has a net worth of around $400 million after pocketing a $295,000 sign-on fee when he moved to PSG. 
Having established deals with global brands such as Adidas and Pepsi as well as significant interests in the wine and real estate industries, we can expect to see Messi's bank balance grow exponentially in years to come.
#3. Neymar - $185 Million
Next up is one of Messi's teammates, Neymar. The subject of one of the most valuable transfers of all time after a USD 261.5 million deal by PSG, Neymar is most famous for being a key part of Barcelona's attack alongside Lionel Mess and Luis Suarez.
At the age of 29, Neymar takes home an impressive salary of around $17,000, which amounts to $42.5 million per year.
As one would expect, Neymar has sponsorship deals galore with Red Bull and Puma, amongst the most prominent names. In addition to his salary from football, Neymar's sponsorships amount to around $25 million per year, leaving him with more cash to splash than the average person his age.
#4. Alexandre Pato - $145 Million
Although he might not receive as much media attention as some of the other big-name footballers, with some commentators saying he never quite achieved his potential, Alexandre Pato holds his own as far as his wealth is concerned.
Having spent the bulk of his career at AC Milan, Pato now plays for Orlando City and receives a seemingly modest salary of around $200,000 per month.
However, thanks to his diverse portfolio of investments as well as lucrative contracts and endorsements in China, Pato actually happens to be doing much better than a lot of his football playing counterparts.
#5 Eden Hazard - $100 Million
Last up among the top 5 high-earners in the football industry is Belgian Eden Hazard. Making his mark in Lille, he made a lucrative move over to Chelsea back in 2012. Hazard remained with the club till 2019 before moving over to Real Madrid.
Hazard is believed to be earning around $27.5 million a year at Real Madrid and has a variety of prominent sponsorship deals to boost his income, including deals with Nike, Nissan and McDonald's Belgium.
At the age of 30 and despite a career marred by injuries, Hazard boasts an impressive and diverse investment portfolio and net wealth, which looks to grow in years to come.
In short, it certainly evident that football seems to be the place to be if you have a flair for the game. However, it's also apparent that all of these top-earners are well aware that careers in sport are short-lived and therefore do their utmost to capitalize on sponsorship deals and build investment portfolios. After all, if you were in their (football) shoes, you would too, no?
Of course, salaries like these are the things that dreams are made of. There have been many debates on whether high-earning sportsmen such as the ones listed above deserve all the millions they pocket. But, of course, that's a debate that's fodder for another article in and of itself. What we will say is this: whether they deserve it or not, there's no denying that to maintain the stamina and dedication for a game the way these guys do, you need to have some level of talent, skill and knowhow of the game. And while you as a lay person might not have anywhere near the same skills as these footballers have on the field, using your experience with the slots and your love of the beautiful game can still help you win big online!
For more sports coverage, check out Chat Sports on YouTube!
Back to the Soccer Newsfeed