We're less than two weeks away from National Signing Day, and SEC Football programs are once again DOMINATING the recruiting landscape. We're here to update you on the current hierarchy of 2016 SEC recruiting classes with our list of the The Top 6 2016 Recruiting Classes In The SEC.
(247Sports overall national class ranking in parentheses)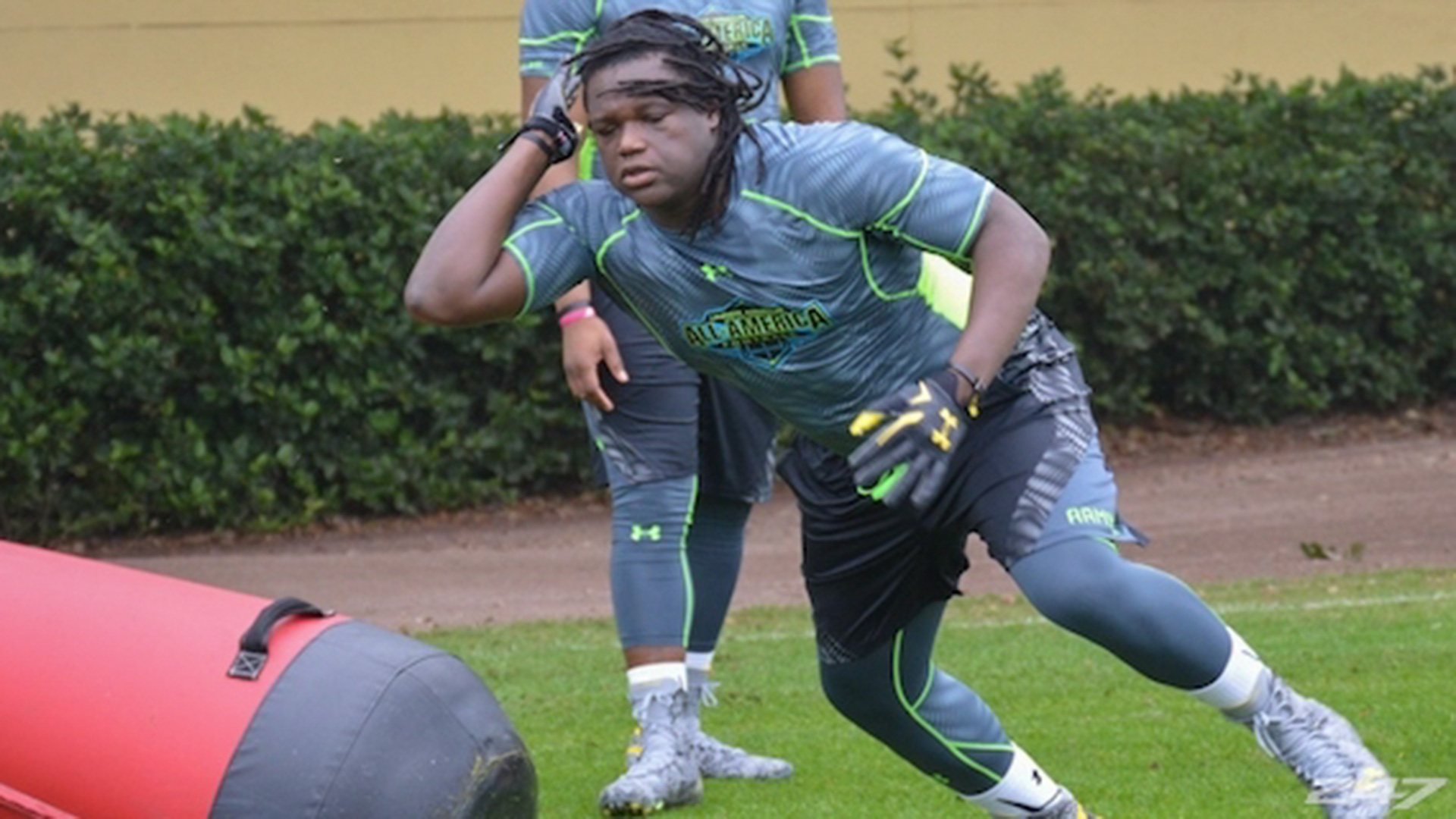 Five-star defensive end Marlon Davidson and four-star defensive end Paul James are going to be a boon for a spotty Auburn defense, sealing the edge and providing a needed pass-rush boost. Also, get to know four-star wideouts Eli Stove and Kyle Davis -- they'll be lighting up SEC scoreboards in the very near future.
It's weird to see Nick Saban and the Crimson Tide not in the top spot, but this class is still really, really good -- so good that they clock in as one of five SEC schools with a national rank of #10 or higher (#9). Alabama constantly puts together highly-touted recruiting hauls under Saban and this year won't be any different with 16 commits, 9 of those with a four-star ranking.
Their lone five-star is OL Jonah Williams, but Saban and the crew are still right in the mix for almost every other uncommitted five-star in the country. The Tide likely are far from done yet and should continue to rise before National Signing Day.
Will he or won't he? That was the game all of us played in regards to five-star quarterback Jacob Eason and a potential flip. However, Eason is secured and stands as one of two five-star gets (TE Isaac Nauta being the other) in tow for new head coach Kirby Smart. Can UGA finally put their blue-chip talent together and get back to the top of the SEC heap? Only time will tell. More on this story in the Chat Sports iPhone and Android apps.
The Rebels have 20 commits, including three five-star commits (QB Shea Patterson, OT Gregory Little and DT Benito Jones). Patterson is ranked as the No. 3 overall recruit in the nation, and may see playing time next year even with starter Chad Kelly returning. The other two are going to be stalwarts on their respective lines before long.
The Gators already have an astonishing 26 commitments already -- the most of any team on this list. Although they have no five stars on the ledger, Jim McElwain's still put together a rock-solid foundation with a host of standouts including four-star quarterback and LSU flip Feleipe Franks.
LSU nearly fired Les Miles this season, which could have ruined one of the nation's best classes - but keeping him on keeps this wealth of talent intact. The Tigers have 21 commits, 17 of which rank as four-star gets. LSU currently doesn't have a QB committed since Franks flipped to UF, but that's not too much of a worry with the mass influx of blue chippers coming to Baton Rouge.
Back to the SEC Newsfeed
Related Topics: Georgia Football Recruiting News, Jacob Eason