The 2016 SEC Football NFL Draft class is so stacked, 2015 Heisman Trophy winner Derrick Henry doesn't make our list. While that's partly because of just how devalued the running back position has become in the eyes of NFL scouts, it also speaks volumes about the level of SEC talent ready to take over the pros.
Here's our list of the Top 10 2016 NFL Draft Prospects From The SEC.
(* means they haven't declared yet)
A cancer survivor, Coleman anchored Auburn's offensive line for 25 games over the past two seasons. He's a gritty, intelligent, consistent offensive line force who is patient enough to let defenders come to him and react accordingly (and quickly).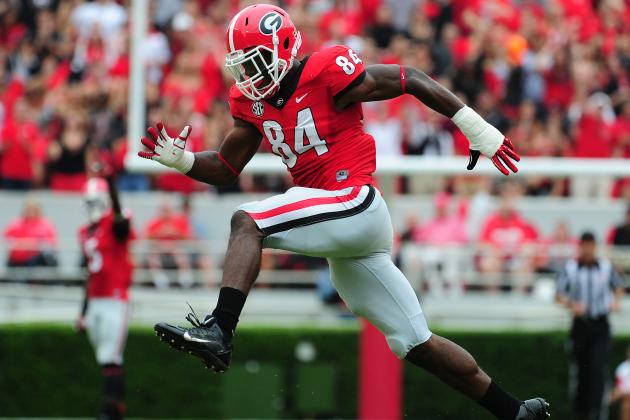 Floyd's biggest knock is an undersized frame, but he's a rocket when it comes to coming around the edge and forcing quick decisions by opposing quarterbacks. He's a borderline first-round talent, but he's also a few successful weight room stints from being a fantastic late-1st steal.
Allen has an ideal NFL frame and deceptive speed which allows him to disrupt pockets by coming in quick off the snap. He's versatile enough to shift up and down a defensive line, and smart enough to instantly latch on at the top of an NFL D-line rotation.
7. DL Jarran Reed -- Alabama Crimson Tide
Reed is a bowling ball who can instantly improve a run defense. The way that he dips under blocks and drives opposing offensive linemen back, Reed consistently takes away halfbacks' #1 and #2 lane options. He could go Top 15, and should easily go Top 20.
Ndemkiche's value is hard to assess. On one hand, he's an elite talent who has the speed and power to dominate after getting the reps needed to polish his overall technique. On the other hand, his off-the-field issues will cause some hesitation as teams set their draft boards.
5. DL A'Shawn Robinson -- Alabama Crimson Tide
Robinson is a rock solid, versatile D-lineman who can serve as an anchor to hold open lanes for pass rushers, while also plugging up gaps against the run. He made a smart choice coming in as an early entry, as he should go in the first half of the first round.
4. LB Reggie Ragland -- Alabama Crimson Tide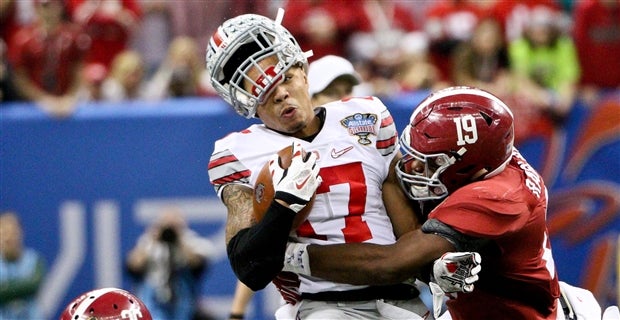 Ragland is a 3-4 defensive coordinator's dream, possessing the pure explosiveness and advanced awareness necessary to be an instant impact starter. ESPN's Mel Kiper has Ragland slotting in at #11 to the Chicago Bears, and that seems about right.
Hargreaves is a true cover cornerback and a shutdown #1 waiting to happen. He's fantastic drifting back or making contact off the snap, and he's got perfect instincts when it comes to read receiver routes and mimicking them. A top ten pick for sure.
2. WR Laquon Treadwell -- Ole Miss Rebels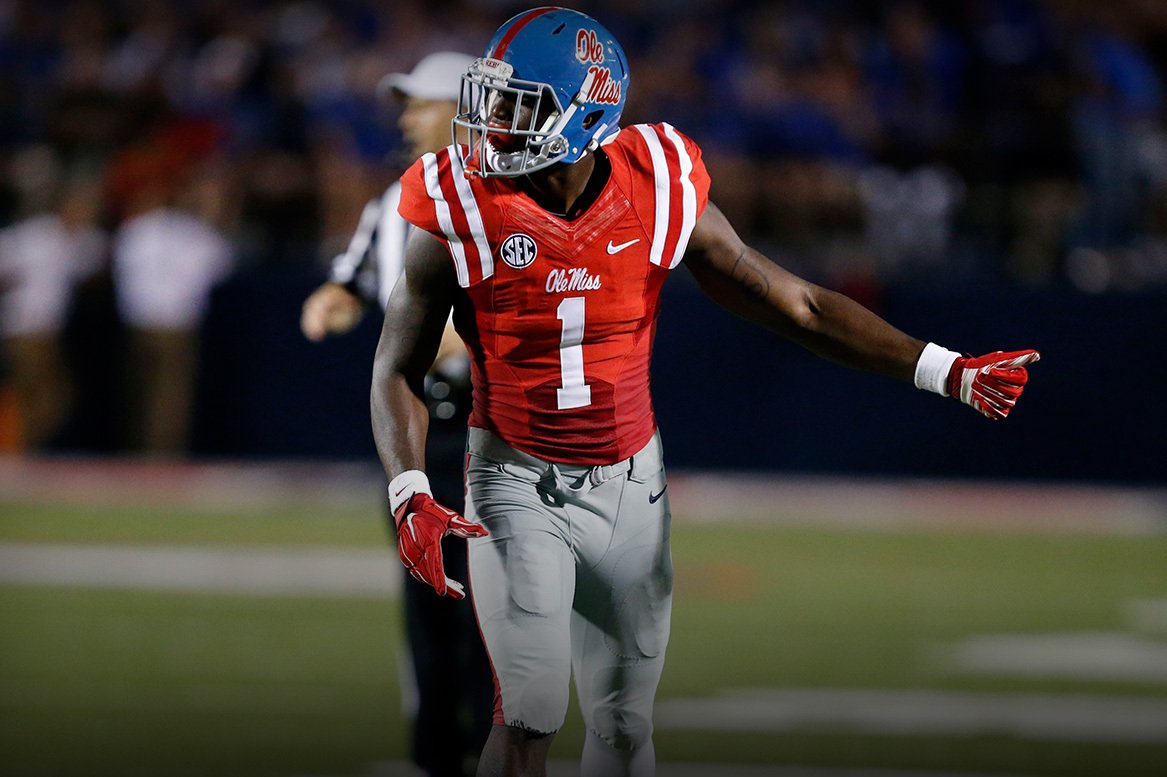 Treadwell's NFL Draft slot will depend on just how much the top ten teams value a #1 wide receiver when it comes to their need lists. The Ole Miss wideout is the ideal mix of size, straight-line speed, impact off the break and soft hands.
1. OT Laremy Tunsil -- Ole Miss Rebels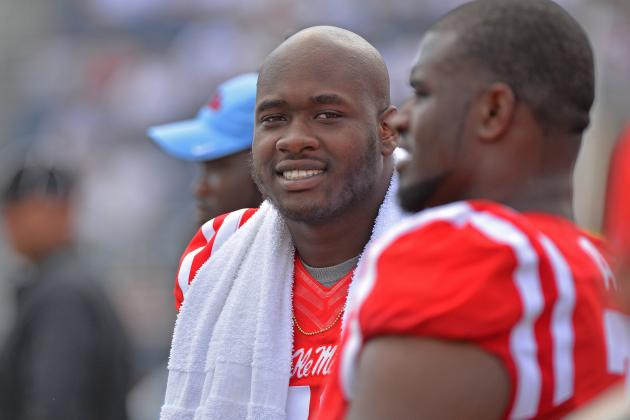 Tunsil is the most physically gifted tackle prospect to make the jump in a long while. He's a franchise offensive-line cornerstone and could go as high as #1 to the Tennessee Titans.
Back to the SEC Newsfeed
Related Topics: Reggie Ragland, A'Shawn Robinson, Laremy Tunsil, Laquon Treadwell, Vernon Hargreaves, 2016 NFL Draft