The SEC is full of more talent than any other conference in the country, so it comes as no surprise that several of the top players in the 2017 NFL Draft are from the conference. Here are the top six draft prospects from the SEC:
6) Malachi Dupre, WR, LSU
The top receiver prospect in the class of 2017, Dupre has been limited in college because of LSU's poor quarterback play - but don't hold that against him. At 6'3" and 190 lbs., he has catching ability and athleticism that has people in Baton Rouge comparing him to Odell Bechkam Jr. Though he may not be that good, Dupre is an athletic freak that will be a game-breaker in the NFL.
5) Nick Chubb, RB, Georgia
Remember Chubb? NFL scouts sure do. He was right in the mix with Leonard Fournette and Derrick Henry as the best back in the SEC last season before a knee injury cut his year short, but he'll be back better than ever in 2016. Chubb has racked up 2,294 yards and 21 on just 311 carries (7.4 YPC) in this collegiate career, and tied Herschel Walker's record for most consecutive games with 100 or more rushing yards in school history.
The 5'10", 220-pounder has averaged around 7.5 yards per carry for his career because of his expectional vision and quick acceleration. Expect to be a very, very high draft pick in 2017.
4) Derrick Barnett, DE, Tennessee
Barnett has recorded 10 sacks in each of the past two seasons, and at 6'3" and 253 lbs., he already has the size and strength NFL teams love. With another great season in 2016, don't be surprised if he ends up being a top five pick.
3) Leonard Fournette, RB, LSU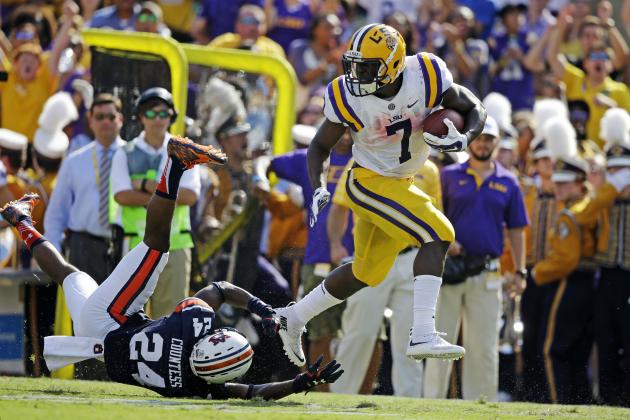 Leonard Fournette will once again assume the mantle as the SEC's premier back next season. He rushed for 150 yards or more in eight of LSU's 11 games this year, breaking LSU's single-season rushing mark in the process. Don't count LSU's three-game losing streak against him. He's perhaps the best combination of speed and power we have seen in recent years, which almost guarantees he'll be a top 10 pick.
2) Myles Garrett, DE, Texas A&M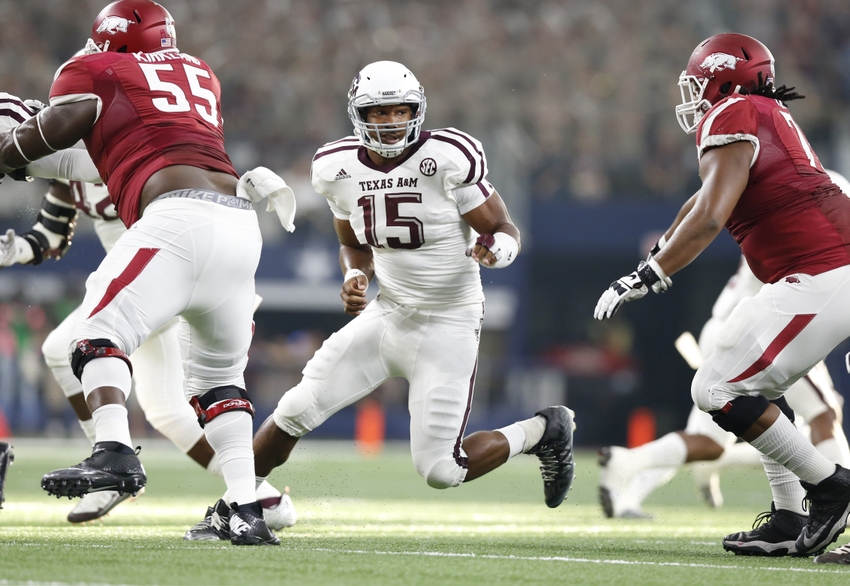 Myles Garrett is in consideration for the No. 1 overall pick in the 2017 NFL Draft because he is an absolute terror of a pass-rusher. Garrett would provide a huge boost on the edge at 6'5" and 260 pounds, possessing the speed and strength that has many comparing him to former No. 1 overall pick Jadeveon Clowney. 
1) Cam Robinson, OL, Alabama
Robinson is the top offensive lineman in this class, by far. He's surprisingly athletic for a 6'6", 326-pounder, and has the potential to be a team's starting left tackle for 10-15 years.
Back to the SEC Newsfeed
Related Topics: Nick Chubb, Georgia Bulldogs Football, LSU Tigers Football, NCAA Football, Leonard Fournette, Alabama Crimson Tide Football, NFL News, Tennessee Volunteers Football, Myles Garrett, Derrick Barnett, Malachi Dupre, Texas A&M Aggies Football, 2017 NFL Draft, Cam Robinson, NFL Draft, SEC Football