The SEC is perhaps the most storied conference in all of college football with several traditional power programs serving as members, but it is also home to some of the sport's most notable uniforms. Here are the top five football uniforms in the SEC:
5) LSU Tigers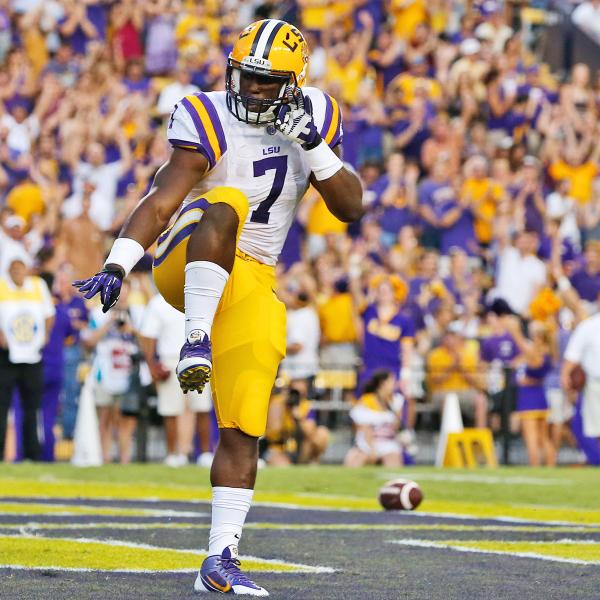 LSU has one of the most unique, eye-catching color schemes in all of college football, and their helmets are the best in the game - but can you wear something other than white every once in a while???
4) Alabama Crimson Tide
Alabama has maintained their classice look, but the numbered helmets are one of the most recognizable in the sport. That factor alone puts them in the top five.
3) Tennessee Volunteers
Tennessee has had some of the blandest uniforms in the country, but their switch to Nike has done wonders for them this year. The checkered sleeves, sleek design, new gray jersey, and new black helmet will have them looking like one of the best teams in the country.
2) Ole Miss Rebels
The cursive writing on their helmets gives the Rebels a unique, cool design, and their mixture of white, gray, red, blue, and light blue jerseys allow them to keep up a fresh look every single week.
1) Texas A&M Aggies
Texas A&M's normal home and away jerseys are pretty sleek, but what puts them at the top of this are their alternates. Last year's "Ice" jerseys they debuted against Mississippi State (pictured above) were the best in the country last season, but also have sick black alternates, gray alternates, awesome throwbacks, and a new Halloween set.
Follow our SEC page for all the latest SEC news and rumors!
Back to the SEC Newsfeed
Related Topics: SEC Football, Texas A&M Aggies, Tennessee Volunteers, LSU Tigers, Ole Miss Rebels, Alabama Crimson Tide