College football has its share of special players -- those who can make magic on any given play and turn the tide of a game in an instant. These guys are a step or two above that. The next three SEC Football players are primed to dominate the landscape of the conference all season long, changing the complexion of the entire conference race with their pure dominance.
3) RB Leonard Fournette - LSU Tigers Fournette got Heisman hype before he even stepped on campus in Baton Rouge this fall, and while he didn't quite reach that level as a freshman, he was still one of the best backs in the SEC. He'll be more heavily featured this year, and will become the focal point of LSU's power running offense. Derrick Henry may get more hype over at Alabama, but Fournette's the real gem of the SEC's running backs. We wouldn't be surprised if he sniffs 2,000 yards -- a feat that will be even more breathtaking knowing the types of defenses that dot this conference in 2015.
2) CB Vernon Hargreaves III - Florida Gators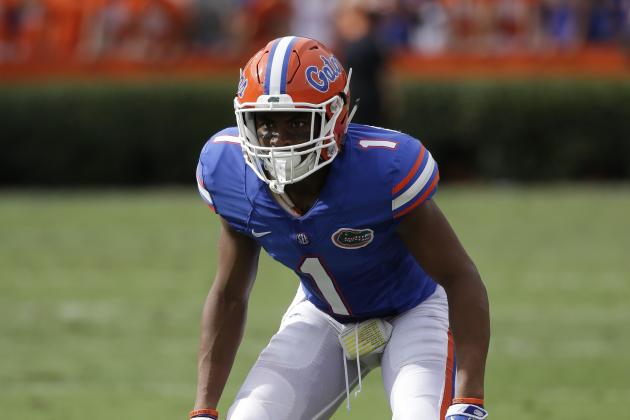 Hargreaves is one of the best cover corners in the country, and he's also good enough to make an impact stopping the run. He had 13 pass break-ups for the Gators as a sophomore and should be dominant again as a junior in 2015. Hargreaves would be a first-round draft pick if he was eligible this year, and ultimately will be whenever he declares. Florida's offense is still a relative mess, so it'll be up to Hargreaves to help maintain field position for UF and give the offense short fields to work with. He'll do that and Florida will be better in 2015 than most pundits think.
Prescott was the Heisman favorite halfway through the 2014 season after he carried Mississippi State to the No. 1 ranking in the country, but his case fell apart late in the year when teams figured out that he isn't the most accurate passer. His bruising and productive running style will keep him in the Heisman hunt for most of the year, but it's the work that he did in camp to fine-tune his throwing that has us excited. He's the most dynamic QB in the conference (sorry, Jeremy Johnson) and the main reason why Mississippi State is a legit College Football Playoff threat.
Follow our SEC conference page for the latest SEC football news!
Back to the SEC Newsfeed
Related Topics: Dak Prescott, Mississippi State Bulldogs, Leonard Fournette, Vernon Hargreaves III, LSU Tigers, Florida Gators, SEC Football