The 2015 Seattle Mariners have struggled with inconsistency all season long, but that's far from a death sentence for this talented bunch. Here's 3 Reasons Mariners Fans Should Be Optimistic About The Rest Of 2015.
1. Nelson Cruz Is A Man To Be Feared/Celebrated If the season ended today, Cruz would be just one RBI short of the American League Triple Crown. His insane .361/.414/.744 slash line is eye-popping enough, but his MLB-leading 15 home runs and 1.158 OPS scream American League MVP. With Cruz doing straight work in the middle of the order, the rest of the lineup will continue to get fatter pitches. Capitalize on those, and an altogether struggling offense will take flight.
2. The Starting Rotation
Don't write off Taijuan Walker and/or Hisashi Iwakuma just yet. Their nightmarish starts to the 2015 season not withstanding, these are two naturally-gifted starters with the pure stuff to be borderline #1's for other team's starting rotations. They'll eventually pick it up, adding weaponry to a group headed by perpetual Cy Young favorite Felix Hernandez.
3. Inevitable Regression For The First-Place Astros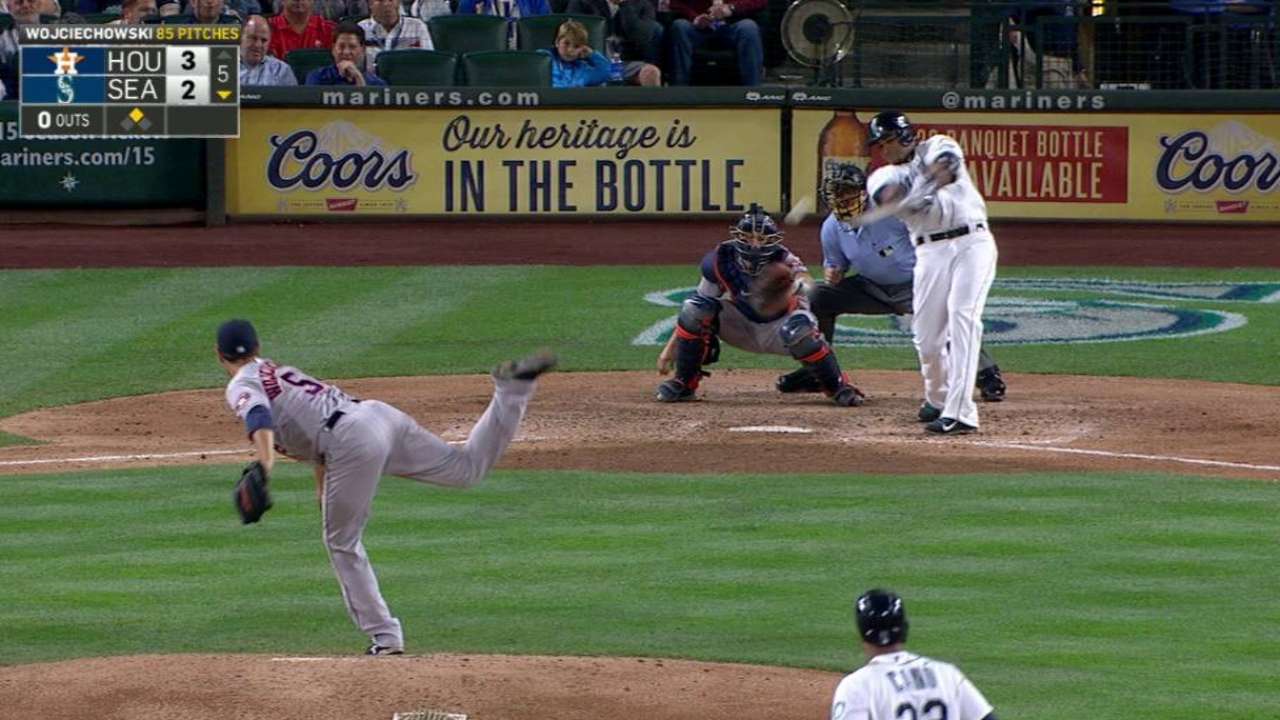 It's already starting in Houston. The Astros are 4-6 after a mercurial 18-7 start, scoring just 2.6 runs per game over that stretch. Their collection of largely unproven hitters and pitchings working above their heads just screams eventual regression, which likely means that the two most talented teams in the AL West -- the Mariners and Los Angeles Angels -- are destined to duke it out atop the division after the long dog days of summer.
Follow our Seattle Mariners team page for the latest Mariners news!
Back to the Seattle Mariners Newsfeed