The San Jose Sharks are back in the playoffs after missing out on the postseason last year, and will face their in-state rival Los Angeles Kings in the first round. Even though the Sharks have struggled at the end of the season, this team has the pieces to make a long run. Here are three reasons why they'll win the Stanley Cup this year:
3) Power play success
Most playoff games are determined by how a team performs in special situations, and San Jose's consistent success on the power play definitely gives them a major advantage. They rank third in the league by converting 22.5 percent with the man advantage, and if they can continue to convert at that high of a rate, it will carry them very, very far.
2) Joe Thornton's greatness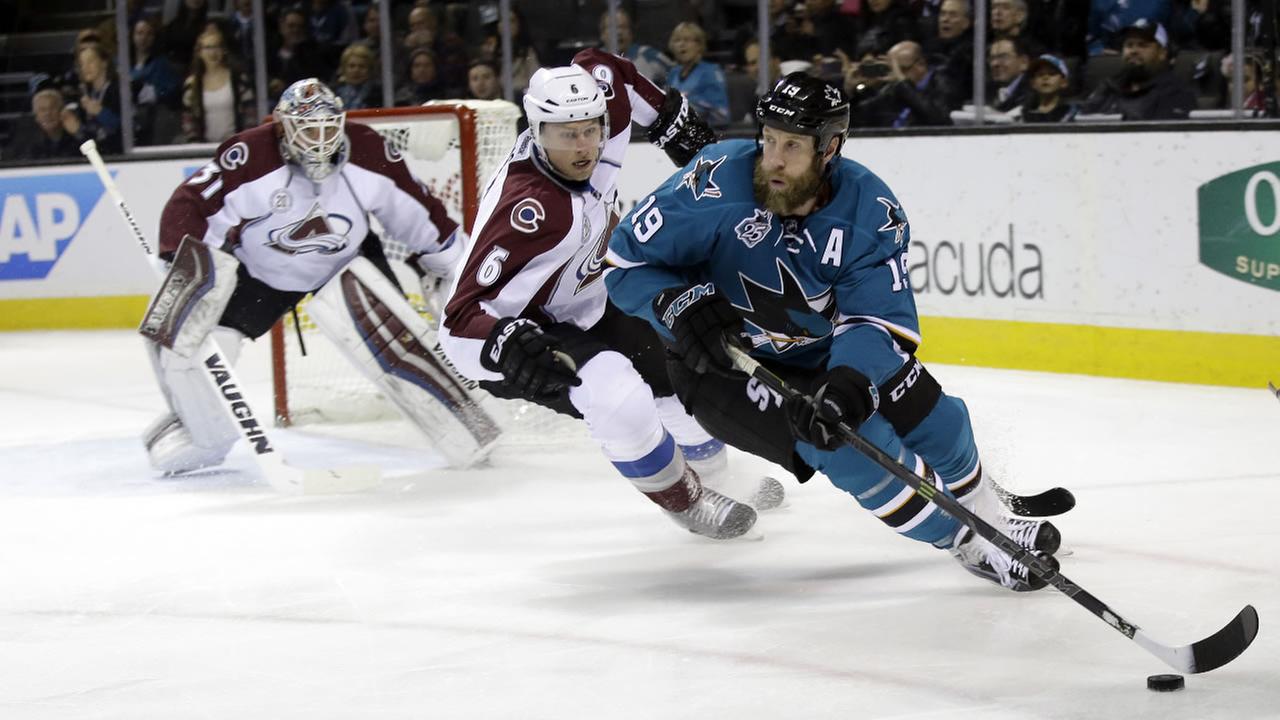 One of the most underappreciated stars in the NHL is determined to end his career on a high note, and he's shown the ability to be a game-changer in the postseason. He has totaled 100 career points in the postseason in the past 126 games, and has often carried the majority of the load for the Sharks throughout his career. Now that Joe Pavelski (78 points) and Brent Burns (75 points) are major contributors, Thornton finally has some help, which has allowed him to play more freely - which is why he's 11th in the NHL in plus-minus.
1) It's time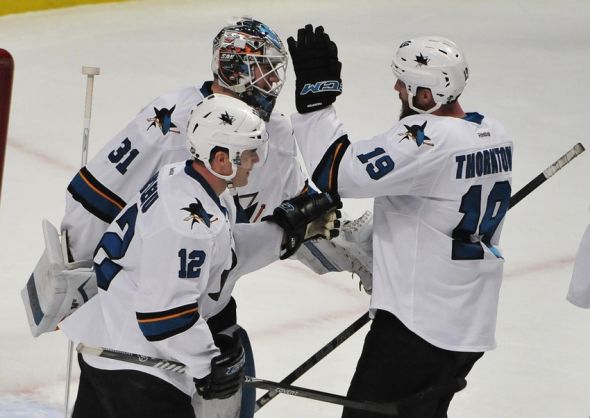 Simply put, some mojo has to start falling San Jose's way sooner rather than later. The bad breaks they received in past early-round exits are bound to start bouncing their way, causing the mindset of this team to jump from "What will go wrong?" to an unrelenting sense of belief. Every team has a postseason that breaks through all of the past failures in a team's history. This year, it's San Jose's turn.
Back to the San Jose Sharks Newsfeed
Related Topics: NHL News, Stanley Cup, San Jose Sharks news, Joe Thornton