The NFL Draft is a fickle process. It's not easy to separate first-round busts from late-round gems, but some teams have proven to be better at scouting than others. The San Francisco 49ers, like any team, have hit some home runs and struck out on other picks. Here are their last 10 first-round picks, and where they are now:
2007 - Joe Staley, OT, Central Michigan - Pick #28
After picking up Patrick Willis earlier in the 2007 draft, the 49ers hit another home run with Staley. He's still the anchor of San Francisco's offensive line and has been successful since he entered the league, making five Pro Bowls and making the All-Pro second team three times.
2008 - Kentwan Balmer, DT, North Carolina - Pick #29
Balmer played minimally during his two years with the 49ers, and was then traded to the Seattle Seahawks in 2010. He had a bigger role in Seattle, racking up 43 tackles, but he was waived the following season. Then, after spending a week with the Carolina Panthers, he was signed by the Washington Redskins in November 2011.
Now this is where the Balmer story gets a bizzare. During Redskins Training Camp in August 2012, Balmer simply disappeared, leaving with all his personal items. It took nearly two weeks for Washington to make contact with him, and he never returned to the team or to the NFL. 
2009 - Michael Crabtree, WR, Texas Tech - Pick #10 Crabtree spent the first six seasons of his career in San Francisco and was the 49ers top receiver, starting 77 of 79 career games with the team. However, the 49ers decided to let him walk in free agency this summer due to repeated clashes with coaches and questions about is attutide. He signed with the Oakland Raiders and caught 85 passes for 923 yards and nine touchdowns this season.
2010 - Anthony Davis, OT, Rutgers - Pick #11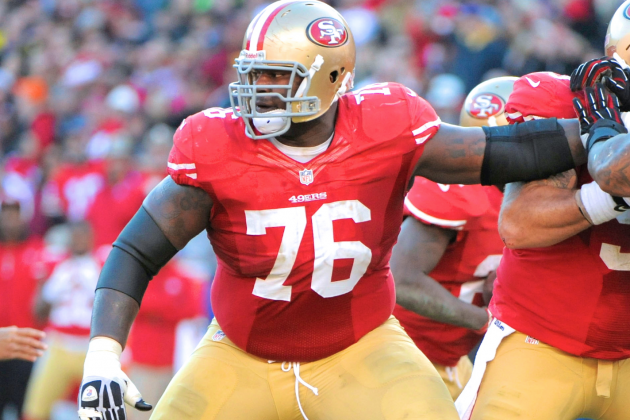 Davis is another curious 49ers case. He started all 71 games during the first five years of his career, but decided to take the 2015 season off in order to "let his brain and body heal," but Davis has vowed to return next year.
2010 - Mike Iupati, OG, Idaho - Pick #17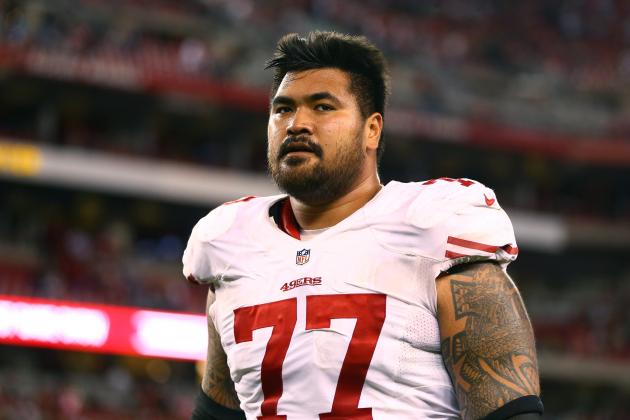 Iupati had a success five years with the 49ers, making the Pro Bowl in 2012, 2013, and 2014 and was a first-team All-Pro selection in 2012. However, the 49ers decided to let him walk last offseason and spent 2015 with the Arizona Cardinals, where he made another Pro Bowl and was a second-team All-Pro selection.
2011 - Aldon Smith, LB, Missouri - Pick #7
Smith made an immediate impact for the 49ers, racking up 33.5 sacks in his first two seasons in San Francisco, but repeatedly ran into off-field trouble, including three DUI arrests, a misdemeanor gun charge, was arrested after an incident at Los Angeles International Airport. He was released followin his third DUI arrest in August 2015, was signed by the Raiders, but was then suspended for one year by the NFL on November 17.
2012 - A.J. Jenkins, WR, Illinois - Pick #30
Talk about a bust. Jenkins was healthy all season but was active for just three games during his rookie season, and was traded to the Kansas City Chiefs the following offseason. He caught 17 passes for 223 years in two seasons with KC, who released him in February 2015.
2013 - Eric Reid, FS, LSU - Pick #18
Reid has been a solid player in the back end of San Francisco's secondary, accumulating 182 tackles and seven interceptions in 45 career games. He made the Pro Bowl in 2013.
2014 - Jimmie Ward, SS, Northern Illinois - Pick #30
Ward moved to cornerback during his rookie season with the 49ers and struggled, but was a drastically improved player in 2015. He was San Francisco's starting nickel corner this past season and improved throughout the season, holding opposing quarterbacks to a 32.3 passer rating when throwing against him during the last four weeks of the season.
2015 - Arik Armstead, DE, Oregon - Pick #17 Armstead had a limited impact for San Francisco this season, putting up 19 tackles and two sacks in a limited role, but still has a bright future with the franchise.
Back to the San Francisco 49ers Newsfeed
Related Topics: Kentwan Balmer, A.J. Jenkins, Jimmy Ward, Eric Reid, Mike Iupati, Arik Armstead, Michael Crabree, NFL News, Aldon Smith, Anthony Davis, 49ers News, Joe Staley, NFL Draft