Updated January 8th @ 6:00 pm EST
The San Francisco 49ers opened the season with a win over the Minnesota Vikings, but lost 11 of their final 15 games -- a depressing stretch which ultimately led to the firing of head coach Jim Tomsula on Sunday night.
Tomsula was a defensive line coach for the 49ers for years, before becoming the team's head coach when the 49ers front office decided they wanted a "yes man" to replace Jim Harbaugh. Less than 10 years ago, Tomsula was coaching defensive lines in NFL Europe and at Catawaba College. The 49ers lost multiple key pieces on both sides of the ball, but with Harbaugh's tremendous success at Michigan, it's clear Tomsula was a massive downgrade at head coach. 
We knew Tomsula was in trouble after he stumbled through one of his first interviews. 
One of Tomsula's biggest mistakes was hiring Geep Chryst to be his offensive coordinator. Chryst had spent several seasons as the team's QB coach, but hadn't been a coordinator since the 1999 and 2000 seasons with the San Diego Chargers. The 2000 season was a colossal disaster, as the Chargers won one game with Ryan Leaf at QB.
While 49ers CEO Jed York and GM Trent Baalke will now be looking to clear the slate and start again, with Tomsula's ouster giving them another shot at rebuilding the franchise from the ground up. The team wanted Sean Payton, he'll stay with the Saints. Here are the top 10 candidates to replace Tomsula as head coach of the 49ers. 
10) Teryl Austin, Lions defensive coordinator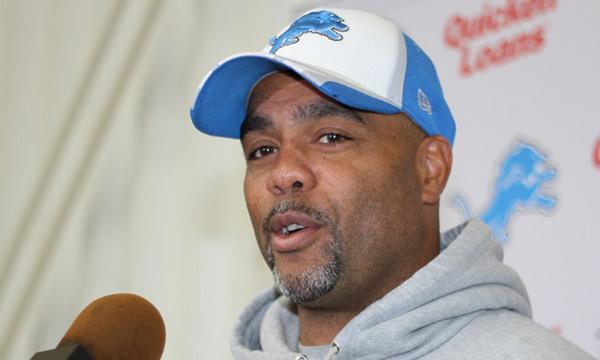 Austin has had a relatively short NFL coaching career to this point, but he's been extremely successful. The Lions have struggled this year, but the defense isn't to blame for most of that. Austin interviewed for the 49ers' job last season, and could do so if the job re-opens this year. 
9) Jim Mora, UCLA head coach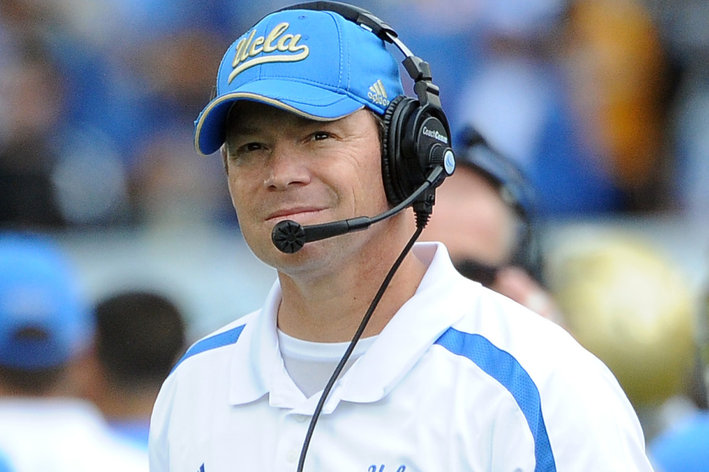 Trent Baalke reportedly had interest in Mora last year, but not much came of it. Mora could look return to the NFL, where he had limited success. Hiring Mora would likely allow Baalke to keep control over personnel decisions. 
8) Anthony Lynn, Bills running backs coach
Lynn doesn't have much name recognition, but the 49ers have already interviewed. He's an assistant head coach in Buffalo, but has never been a coordinator. He played for the 49ers in the late 1990s, but seems like a long shot to land the head coach job.
7) Doug Marrone, Jaguars OL/assistant head coach
Marrone had a relatively impressive 15-17 record as head coach of the Bills over the last two seasons given the team's major QB issues, but opted out of his contract after numerous disagreements with the front office. Many teams were impressed with his work in Buffalo and he was expected to get another job elsewhere, but found himself on the job market a little too late to land the kind of job he wanted. He'll be a top target for several teams this offseason.
6) Josh McDaniels, Patriots offensive coordinator
McDaniels has rebuilt his reputation while leading the Patriots' offense for the past four seasons after a less-than-successful head coaching debut in Denver. He has a strong desire to be an NFL head coach again. Perhaps he can bring some of the "Brady Effect" over to rejuvenate Colin Kaepernick. McDaniels shouldn't have the final say in personnel decisions, especially in the draft. That's what ruined his tenure with Denver. With Baalke in control, McDaniels could be in a good situation with the 49ers. 
5) Tom Coughlin, former Giants head coach
The former Giants head coach has an interview set up with the 49ers Tuesday night. There might not be much to this, as Coughlin is already 69 years old. At the very least, Coughlin is an intriguing option and the 49ers are wise to do their due diligence. 
4) Sean McDermott, Panthers defensive coordinator
McDermott has done a wonderful job in Carolina and it's only a matter of time before he gets a head coaching job. He's a very popular candidate this offseason and could have his choice of several jobs.  
3) Mike Shanahan, former Broncos/Redskins head coach
Shanahan is interested in returning to coaching, and is only a few years removed from leading the Washington Redskins to the playoffs, but he'll likely want to have some front office input as well. That could be a major issue in San Francisco, as Baalke likely won't want to concede any control. The 49ers have put a potential interview on hold, so there might be some dissonance to sort through.
2) Hue Jackson, Bengals offensive coordinator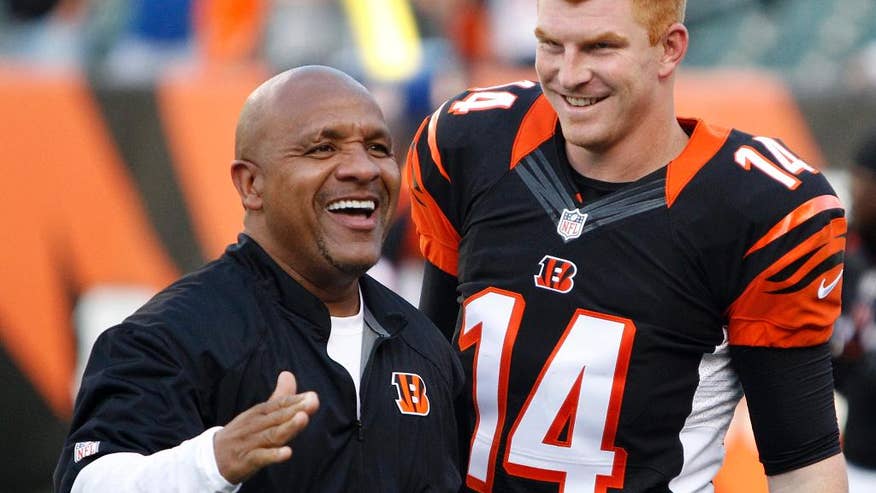 Jackson guided the Oakland Raiders to a .500 record in 2011 which was impressive given Oakland's lack of talent. It's only a matter of time before he gets another shot at a full head coaching role. Cincinnati's offense has been consistently productive despite a number of injuries (including to Andy Dalton), and Jackson is already on the 49ers' radar, but they might be out of the running.
1) Chip Kelly, former Eagles head coach
Kelly wants to stay in the NFL and has reached out to the 49ers about coaching in San Francisco. The 49ers are likely to at least consider him, and he could be at the top of their wish list. 
Back to the San Francisco 49ers Newsfeed
Related Topics: Jim Tomsula, Teryl Austin, Doug Marrone, Sean Payton, Jim Mora, 49ers Rumors, Hue Jackson, Mike Shanahan, Adam Gase, Kyle Shanahan