The San Francisco 49ers are rebuilding after a disappointing 2015 season, but they're hoping to get back to the playoffs sooner rather than later behinid the play of their young stars. San Francisco hopes they added a few more pieces to their core in the 2016 draft, and there will be plenty of opportunity for these guys to produce. Here's how we think each of those players will contribute in their rookie season:
DE DeForest Buckner - Starter
A freak athlete, Bucker will slide right in and start as one of San Francisco's defensive end. They loved him from the start of the draft process and it seemed like a natural fit given their need at the position.
OG Joshua Garrett - Starter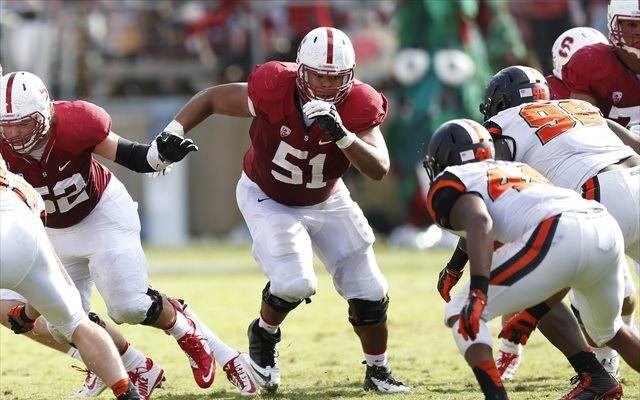 Speaking of need, may were surprised when San Francisco traded back into the first round ot get Garrett, but they certainly needed a guard of his caliber. He won the Outland Award as college football's best interior lineman.
CB Will Redmond - Backup/practice squad
Drafting Redmond was a surprise considering he is recovering from a torn ACL and San Francisco's depth at the position, but it's clear the Niners like his potential and want to create competition at the position.
CB Rashard Robinson - Backup/practice squad
More competition at corner. Picking Robinson after Redmond was puzzling, but he's another guy with a lot of upside.
DE Ronald Blair - Backup/practice squad
Blair looks like he'll develop into a solid run-stuffer in the NFL, but he's buried on the depth chart behind Buckner, last year's first-round pick Arik Armstead, Glenn Dorsey and Quinton Dial.
OT John Theus - Important rotation player
Theus was brought in for more offensive line depth and to compete with Trent Brown at starting right tackle. He has a good chance to win, but even if he doesn't, he'll see a lot of playing time.
OT Fahn Cooper - Rotation player
Cooper adds more depth along the line, and while he won't start, he adds value by being able to play both tackle and guard.
QB Jeff Driskel - Third-string/practice squad/cut
Driskel will compete with veteran Thad Lewis for the third-string job behind Colin Kaepernick and Blaine Gabbert. If he loses that job, there's a good chance they keep him on the practice squad.
RB Kelvin Taylor - Backup/practice squad/cut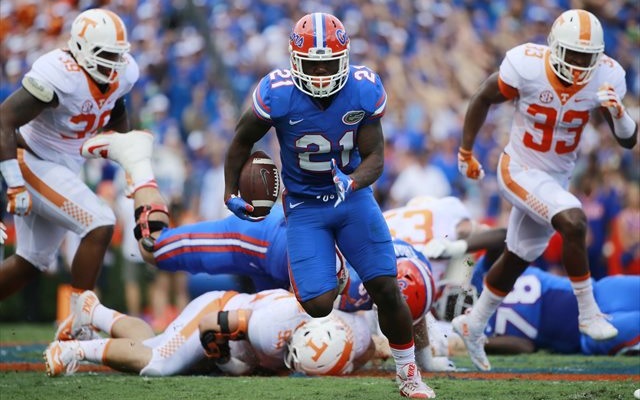 Taylor is buried on the depth chart behind Carlos Hyde, Shaun Draughn and Mike Davis, but given the rash of injuries the 49ers suffered at the position last year, adding even more depth was a must.
WR Aaron Burbridge - Backup
Wideout is still a huge need for San Francisco, and since Burbridge was the only receiver they drafted, he'll get a chance to earn time as a backup.
CB Prince Charles Iworah - Practice squad/cut
Simply more competition at cornerback. He's a longshot to make the roster.
Back to the San Francisco 49ers Newsfeed
Related Topics: Kelvin Taylor, DeForest Buckner, 49ers NFL Draft, 49ers News, Aaron Burbridge, NFL News, Will Redmond, Rashard Robinson, Joshua Garrett, Prince Charles Iworah, John Theus, Robert Blair, Jeff Driskel, NFL Draft, 2016 NFL Draft