Each year, several veterans end up getting cut or traded by their teams before the start of the regular season, and that will be the case again this season for San Francisco 49ers. They hoping to take a leap forward and make the playoffs, but could pick youth over experience at a few spots on the roster.
There are a few veterans who might end up not being on the 49ers' roster at the start of the season. That could come via a trade, or more likely, a release. With that in mind, here are three veterans who are on the bubble to make the team.
DL Glenn Dorsey
The former top five pick was hoping to rebuild his career in San Francisco, but that simply hasn't been the case - and he probably won't get another season with the team. Not only is he recovering from a torn ACL, the Niners drafted DeForest Buckner with the No. 7 pick to take his spot. This may be the end of the line for Dorsey in SF.
LB Ahmad Brooks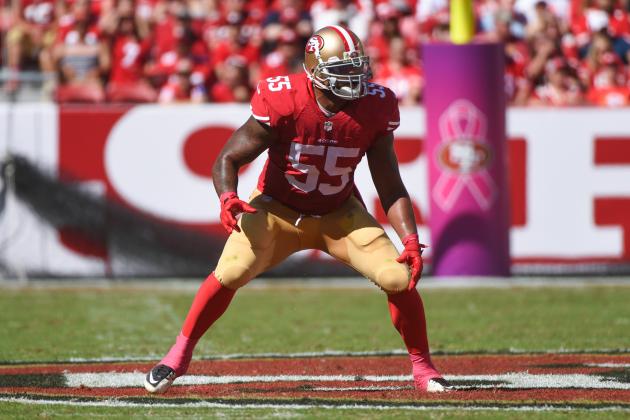 Brooks has played this dance several times before, but has always found himself on the right side of the cut line despite various injuries and legal troubles. He's on the bubble again, and after missing OTA's, second-year man Eli Harold is taking all of his reps. If he doesn't step up in training camp, the 49ers would gladly save nearly $3.5 million this season and $7 million next season by cutting him.
TE Vance McDonald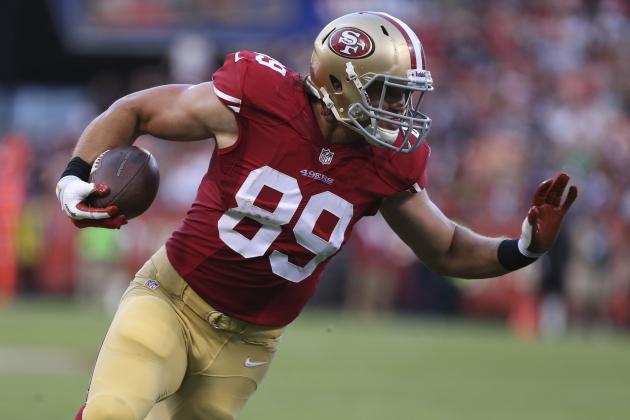 McDonald is simply the victim of a numbers game. Blake Bell and Busta Anderson are entering their second seasons with the team, and after the Niners gave a contract extension to starter Garrett Celek, McDonald is the odd man out.
Follow our San Francisco 49ers news page for all the latest 49ers news!
Back to the San Francisco 49ers Newsfeed
Related Topics: Ahmad Brooks, Glenn Dorsey, Vance McDonald, NFL News, 49ers News