The San Francisco 49ers missed the playoffs again last season, but after a strong finish to the season with Jimmy Garoppolo under center, they're hoping to challenge for a playoff spot in 2018. 
Each year, teams expect players to step up and play key roles. Sometimes, the player in question makes the leap from backup to role player, or even to starter. Sometimes, a player goes from role player to key starter or borderline star. So which players are the 49ers counting on this year to step up? Here are three of the most likely candidates below.
1) Jerick McKinnon, RB
The 49ers targeted McKinnon this offseason and made him the fourth highest paid running back in the NFL. Perhaps head coach Kyle Shanahan knows what type of running back works best in his scheme. McKinnon is small at 5-foot-9 and 205 pounds, but Shanahan has had two running backs with a similar build that totaled over 1,600 yards and 11 touchdowns - Steve Slaton 2008 and Devonta Freeman 2015. San Francisco is counting on McKinnon to produce similar numbers, or to at least have a big year, in 2018.
2) Cassius Marsh, EDGE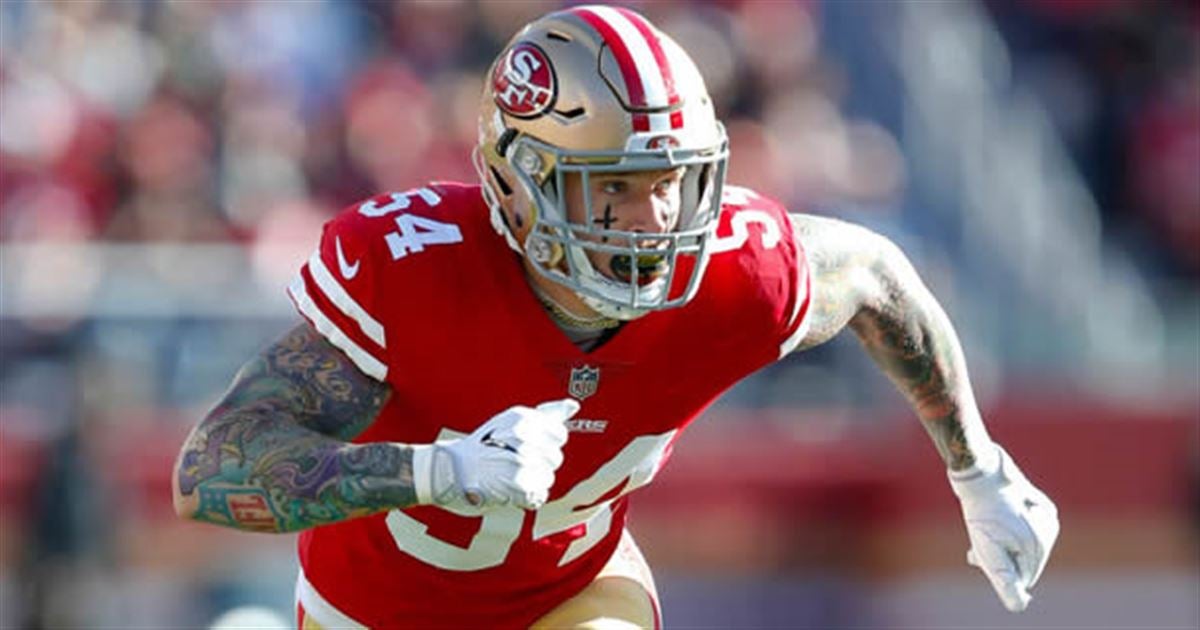 The San Francisco 49ers were one of the worst teams in the league when it came to rushing the passer last season, ranking 26th with just 30 sacks on the season. Finding reliable pass rushers has been one of the biggest focal points of the offseason for the team, and Marsh has cemented himself as the team's go-to rusher in OTAs.
He was acquired by the 49ers after he played in nine games for the New England Patriots last season, and while he only managed three sacks in 15 games combined between the two teams, two of those - and two forced fumbles - came in his six games with the Niners. San Francisco is hoping his production will increase with more familiarity with their system.
Subscribe: 49ers Report by Chat Sports on YouTube, breaking down the latest 49ers' news and rumors
3) Marquise Goodwin, WR


Goodwin was Garoppolo's favorite target last season, bringing in a 25 percent target share in Jimmy G's five starts. He led the 49ers with 56 receptions and 962 yards last season, and the 49ers rewarded him with a three-year extension this offseason. An entire offseason for Goodwin and Garoppolo to work together should only mean an improvement in production, and the 49ers need it from him considering the lack of other weapons they have.
Stick with us in the Chat Sports app or follow NFL by Chat Sports on Facebook to be the 1st to know every breaking story and all the rumors on the NFL!
Back to the San Francisco 49ers Newsfeed
Related Topics: NFL News, Jerick McKinnon, Cassius Marsh, Marquise Goodwin, 49ers News