The San Francisco 49ers are diving headfirst into the offseason, and the team's first priority is re-signing its own players. They have several key contributors they need to bring back next season - but also those they need they need to get rid of to create cap space. Here are three notable players the 49ers may cut this offseason:
LB Ahmad Brooks
Brooks is seemingly on the roster bubble every year, but has found a way to stick around. Is this the year he gets cut? He is nothing more than a situational pass rusher at this point in his career, and he's on the books for $4.45 million next year after they de-escalated his contract (down from over $8.6 million). However, the 49ers would be smart to use ALL of that money elsewhere.
WR Torrey Smith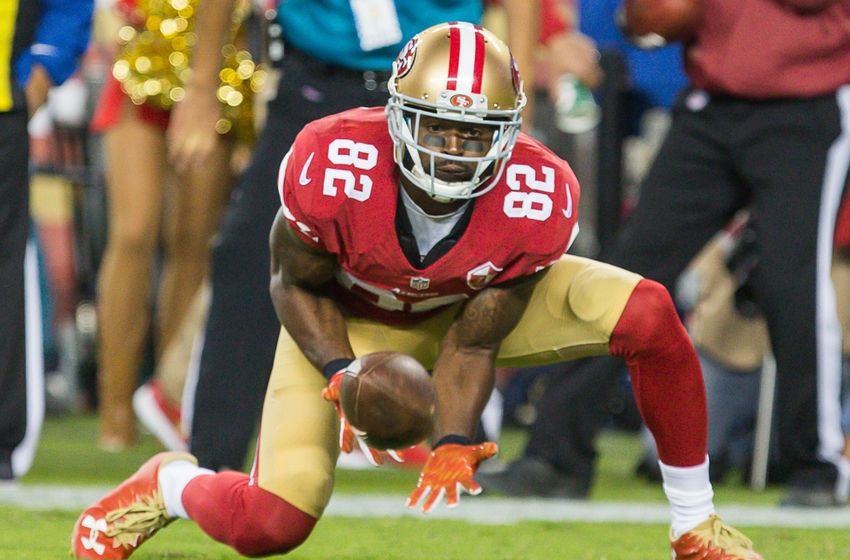 Here's the problem with Torrey Smith - he's San Francisco's only receiver that would be a top three or four wideout for any other team in the league. Cutting your best receiver when you have no depth usually isn't a good idea. However, Smith has proven he can't be a No. 1 option, and has seen his numbers decline each of the last four years. That culminated in him putting up just 267 yards and three touchdowns on just 20 catches last year, which is simply unacceptable. That goes double when your paying him nearly $9.5 million in 2017.
A deep threat specialist whose speed is diminishing, the 49ers would be smart to save the money and release Smith.
RB Mike Davis
Releasing Davis won't save San Francisco a lot of money ($732K), but he simply hasn't done anything to keep his spot on the roster. He was inactive for most of the season, running for just 50 yards and a touchdown on 19 carries last season. The 49ers need a backup for Carlos Hyde, but in a deep running back draft class, they are more likely to find that guy there than in Davis.
Follow our San Francisco 49ers news page for all the latest 49ers news!
Back to the San Francisco 49ers Newsfeed
Related Topics: 49ers News, NFL News