The 2016 NFL Draft is complete, but the San Francisco 49ers haven't addressed all of their needs yet. Sure, they filled most of their needs and added depth in the draft, but theywere unable to touch on all the areas they wanted to upgrade going into the next season. So what is the biggest team need for the Niners? We have the answer to that question below, and throw out a few potential players the team could add to help fix that need. 
Biggest Need:
Wide Receiver
Drafting Aaron Burbridge was a step in the right direction for the 49ers, but they still have a big need at the wideout position. Torrey Smith is a good deep threat, but he isn't an every down, No. 1 receiver. Outside of him, their next options are Quinton Patton, Bruce Ellington and DeAndrew White. If San Francisco expects either Colin Kaepernick or Blaine Gabbert to be successful, they desperately need to upgrade their weapons. 
Who San Francisco Could Add:
Andre Johnson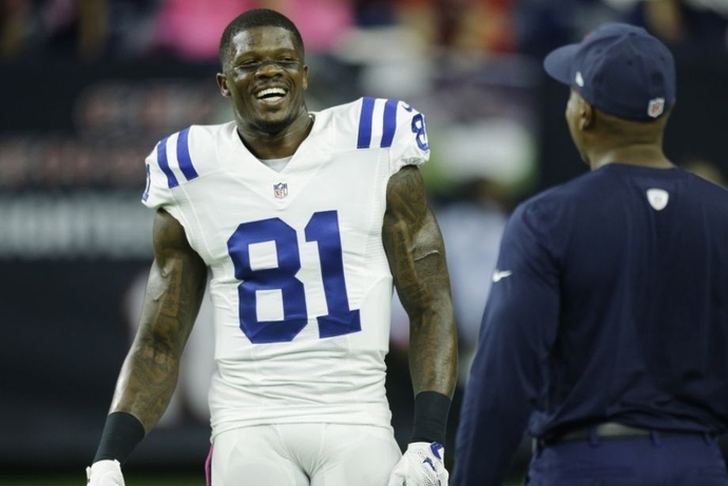 Johnson says he will play in 2016 no matter what, so if the 49ers come calling with a starting spot up for grabs, it will definitely peak his interest. He's not the player he once was, but he's still a big, veteran receiver who knows how to move the chains while providing leadership and mentorship in the locker room.
Jason Avant
Avant had success playing as a possession receiver for Chip Kelly in Philadelphia, and he could fill that same role in San Francisco. Almost all of their current receivers are slot, speed guys, so adding a veteran possession receiver is a must.
Roddy White
White is an interesting case. He wants to play for a contender, which the 49ers aren't, but they do give him the opportunity to play a significant role for a team - something else he's really looking for. He may not be able to stretch the field deep anymore, but White should be a reliable threat in the middle of the field, something the team lacked last year.
Preseason Cut
There will be a few quality players that don't end up making team's 53-man rosters. Perhaps it will be a veteran that is cut in favor of a rookie. Maybe it's a young player with raw talent that a team tries to sneak onto the practice squad. Either way, if the 49ers don't add anyone before the start of the preseason, expect them to monitor the waiver wire closely. 
Back to the San Francisco 49ers Newsfeed
Related Topics: Andre Johnson, Jason Avant, NFL News, 49ers News, Roddy White, NFL Draft, 2016 NFL Draft