The 49ers will kick off their inaugural season at Levi's Stadium with their first preseason game on August 17th.
Already touted as one of the most technologically advanced stadiums in all of sports, Levi's Stadium is no slouch when it comes to one of the most crucial aspects of game day: the food.
Here's a preview of some of the craziest offerings available among the 180 unique food items:
Red Velvet Cupcakes & Lemon Bars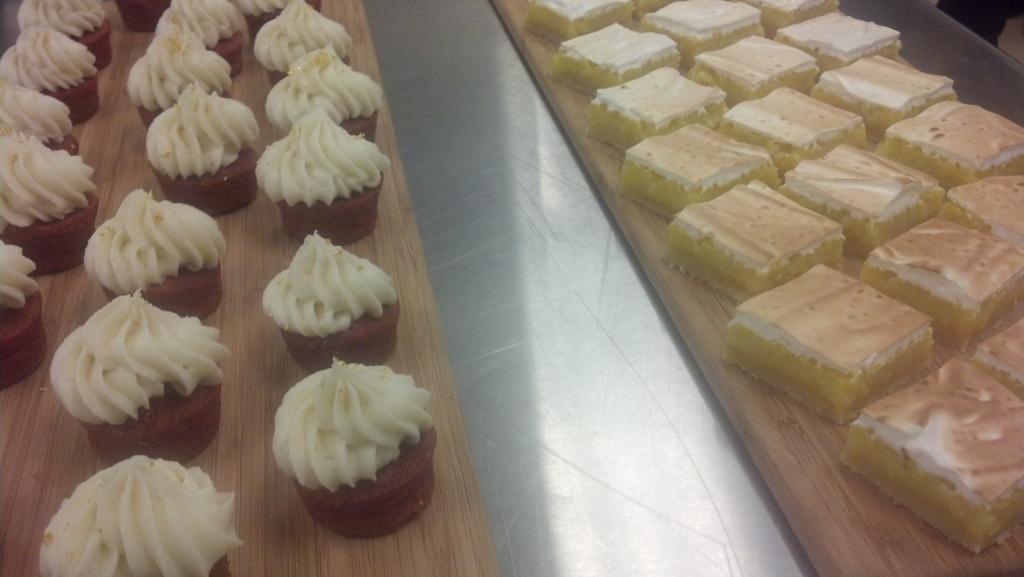 Dessert is on the menu, but it isn't the ice cream or cotton candy you're used to. Red velvet cupcakes and lemon bars are available as part of the gourmet dessert line for those in luxury suites.
BBQ Jackfruit Sandwich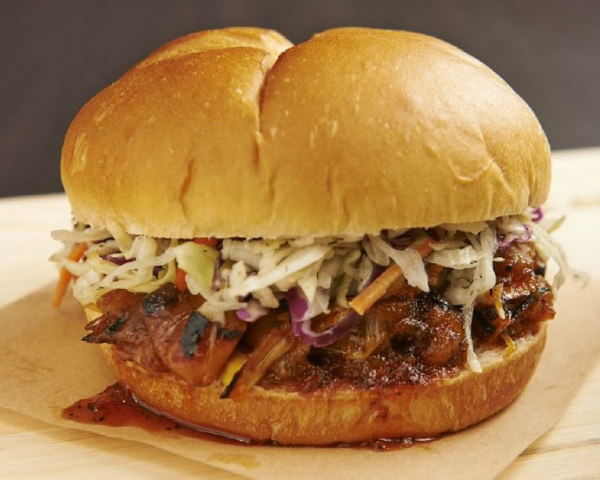 One of the vegan options from the Levi's Stadium BBQ menu, the jackfruit sandwich allows fans to partake in the vast array of BBQ foods, even if they're seeking a meat alternative.
Full BBQ Menu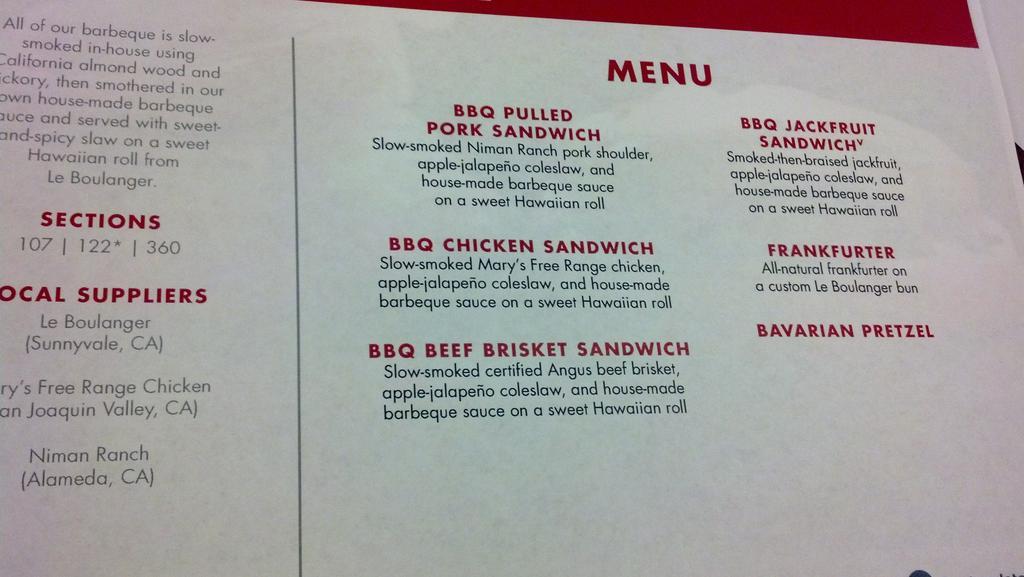 Everything from the traditional frankfurter (the word 'hot dog' is banned at Levi's Stadium) to a BBQ beef brisket sandwich is available off of the full BBQ menu.
Fish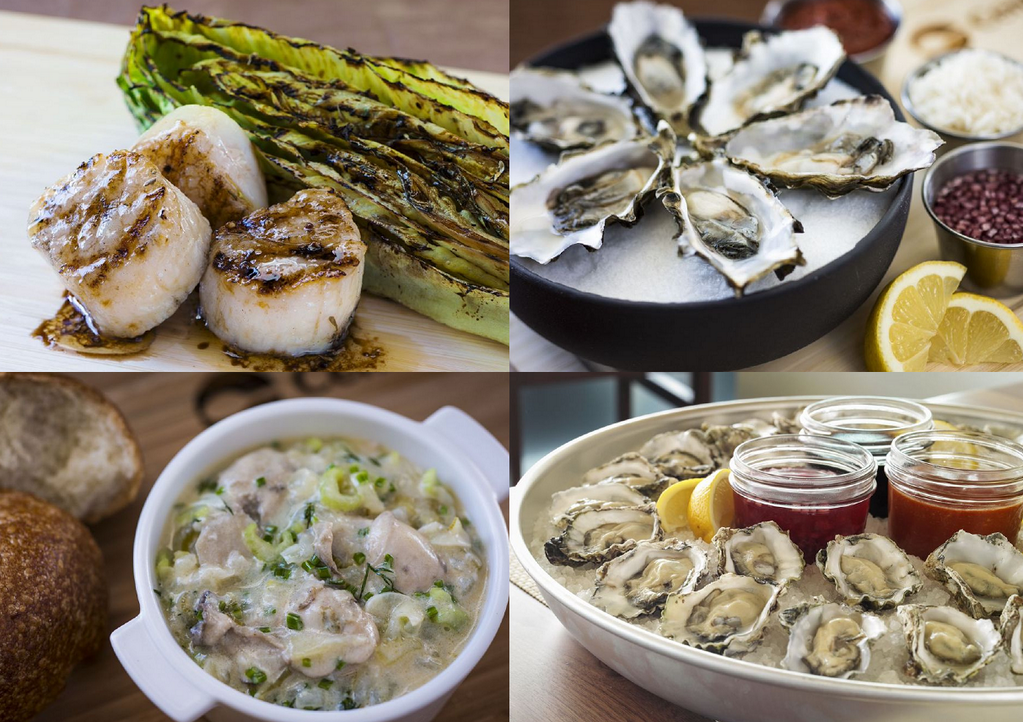 Those looking for even more upscale dining will be glad to know that a wide range of seafood options will be available. Everything from grilled diver scallops to oysters - with a variety of serving options.
Pork Belly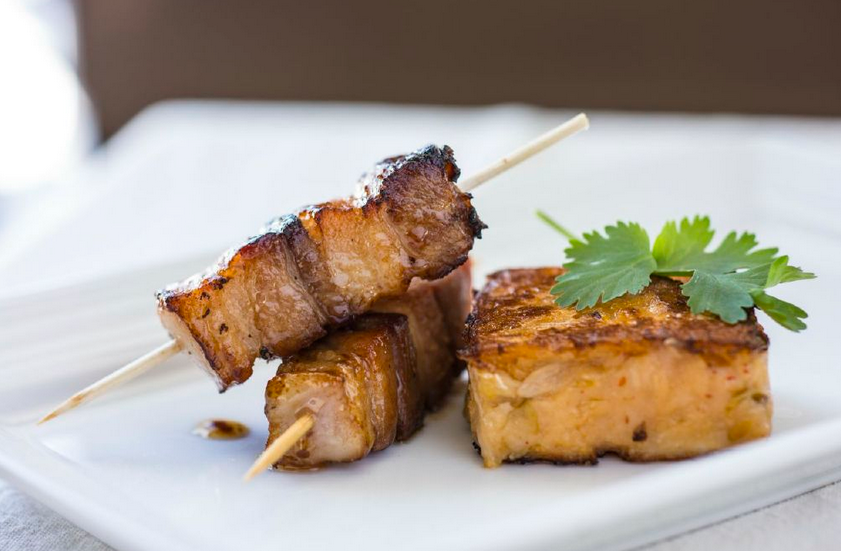 Straight from the griddle, fans can enjoy pork belly during game day. Served inside a steamed rice bun, this dish makes up a trio alongside Peking duck bao and portobello bao.
Garlic Fries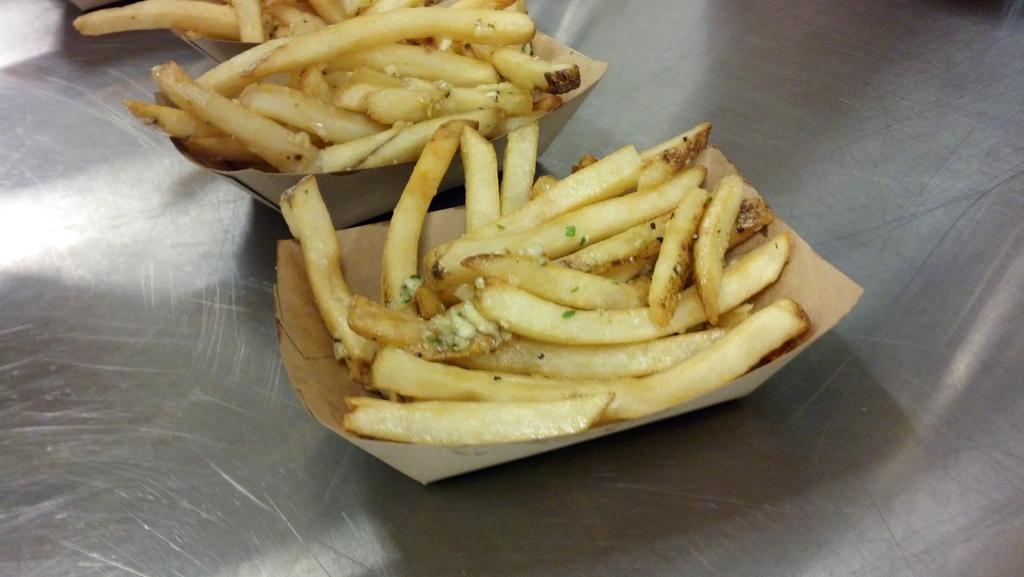 AT&T Park now has some company when it comes to serving up one of San Francisco's most popular stadium snacks. Garlic fries will be on the menu at concession stands throughout Levi's Stadium.
Croque Monsieur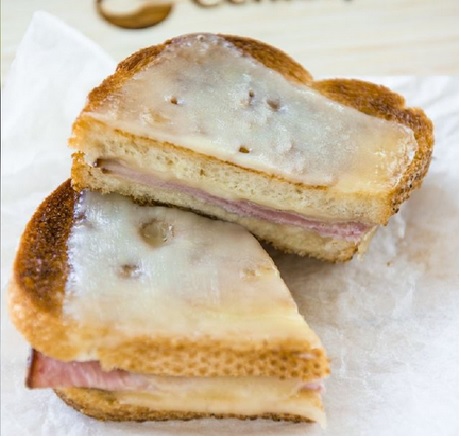 Also known as grilled ham and cheese, this is a more upscale version of the traditional sandwich. With ham provided by Niman Ranch, this all-natural grilled cheese sandwich is a few steps up from the traditional homemade variety.
Rotisserie Chicken Mac & Cheese w/ Bacon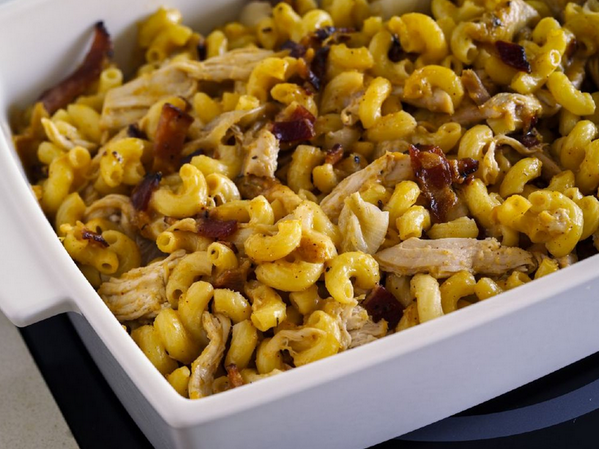 Another spin on a homestyle classic, this mac and cheese comes complete with rotisserie chicken and bacon sprinkled in.
Nachos w/ Borracho Beans, Charred Corn Salsa, Sunny Side Egg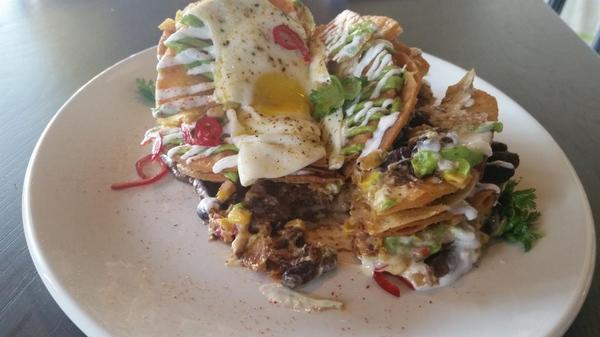 If you can't choose between nachos or eggs (and it really is a tough choice sometimes), don't worry - At Levi's Stadium, you can have both on the same plate. Another stadium exclusive, these nachos come packed with borracho beans, salsa and are topped off with sunny-side eggs. This could be the future of breakfast.
Double-barreled Wagyu Bacon-wrapped Frankfurters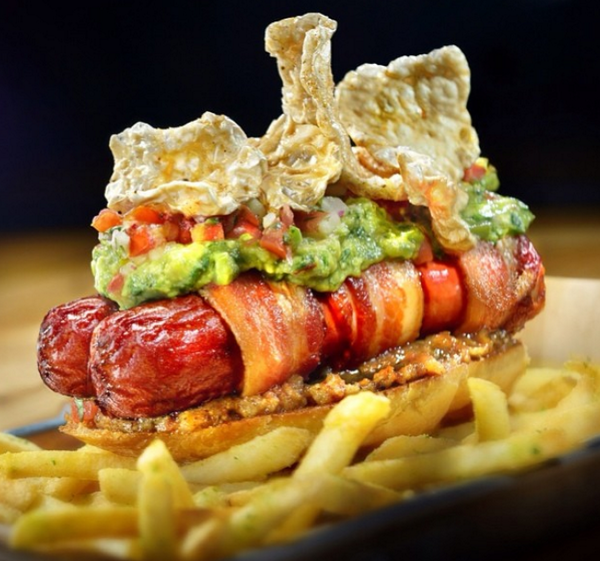 If the name itself doesn't give it away, this isn't your traditional stadium dog. Available at Bourbon Steak Pub, these bacon-wrapped frankfurters are raising the bar for the future of stadium food. Reports say that this beefy goodness can be had for $18 on gameday.
Special thanks to Mercury-News reporter Mike Rosenberg for these photos and the inside scoop on the new Levi's Stadium. For more updates on the 49ers and Levi's Stadium, be sure to follow him on Twitter: @RosenbergMerc.
More:
Back to the San Francisco 49ers Newsfeed