San Francisco 49ers wide receiver Brandon Lloyd is 33 years old, but he looked 23 on an 80-yard catch-and-run for a touchdown late in the first half on Monday Night Football.
That came courtesy of Colin Kaepernick, marking the QB's longest touchdown pass of his career so far.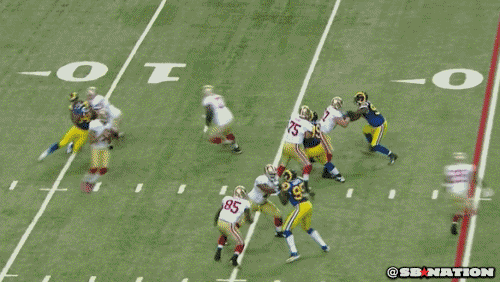 Thanks to SBNation for the GIF.
MORE:
GIF: Bengals RB Jeremy Hill Goes Old School With The "Ickey Shuffle"
GIF: Touchdown Tom Brady Returns With A Vengeance
Back to the San Francisco 49ers Newsfeed