When a member of the 49er Empire runs around a regular old Raiders fan in the Bay, things don't usually escalate to more than some good old-fashioned mean muggin'.
However, there are THOSE Raiders fans' faces that 49ers fans just want to put their fist through. Here's 5 Types Of Raiders Fans That 49ers Fans Just Want To Punch.
1. Guys Who Should Be Throwin' Up L's
2. Sad Halloween Costume Store Employees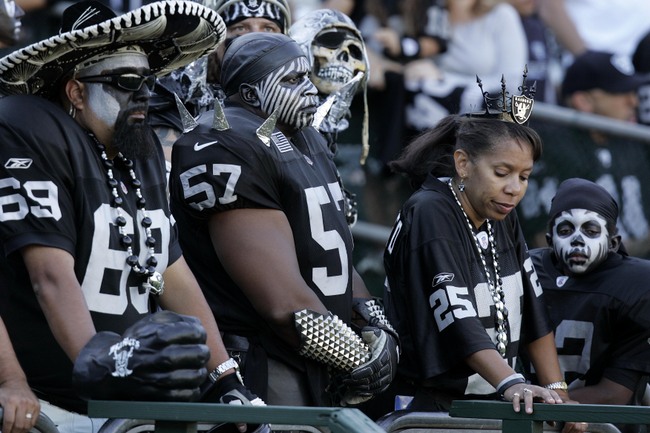 3. Whoever This Guy Is. Seriously...
4. Whoever Did This To This Poor Baby
5. We Don't Wanna Start A War, But...
Back to the San Francisco 49ers Newsfeed