*LAST UPDATED: 1/11/2015*
Now that Jim Harbaugh and the 49ers have officially parted ways, the team can finally move forward and begin the process of finding themselves a new coach. San Francisco has been keeping tabs on a number of possible candidates throughout the year – some from within the 49ers organization, and some from elsewhere. So, who replaces Harbaugh on the sidelines?
Follow our San Francisco 49ers page for the latest 49ers news!
*1/11 Update* Rex Ryan was one of the top candidates for the 49ers job, but he accepted the offer to become the Buffalo Bills head coach.
8) Kyle Shanahan, Cleveland Browns Offensive Coordinator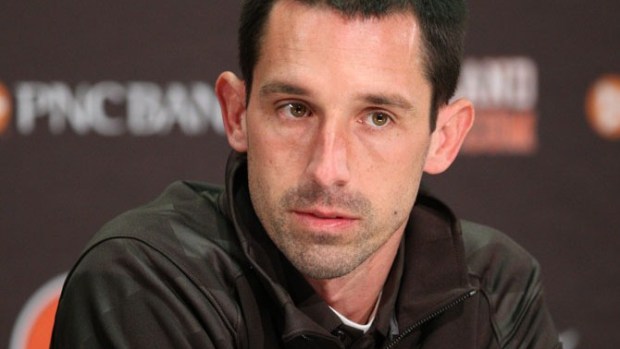 The son of former NFL coach Mike Shanahan, Kyle has occupied the role of offensive coordinator with the Texans, Redskins and Browns. He has been coaching in the NFL since 2004, and has found himself in the mix for other head coaching jobs in the past. The problem? In his first year with Cleveland, the Browns offense was inconsistent at best - they ranked 23rd in total offense (324.6 ypg) and 27th in scoring offense (18.7 ppg). Granted, the SF job wouldn't come with one of the more distracting QB controversies in recent memory (hello, Johnny Football), so there's that.
*1/5 Update* San Francisco has requested an interview with Shanahan, but the two sides haven't talked yet as of January 5.
*1/7 Update* The 49ers have seemed to move away from Shanahan as a head coaching and are hoping to land him as the offensive coordinator under his dad, Mike Shanahan. Mike has said he wants to return to coaching, but he's talking with several teams other than San Francisco. If he were to take a job somewhere else, the 49ers would look at Kyle as a backup option in their coaching search.
*1/8 Update* The Cleveland Browns have "parted ways" with Shanahan, and he's now free to pursue opportunities elsewhere. Of all the teams looking at him as a head coaching candidate, Buffalo is currently his most serious suitor.
7) Josh McDaniels, New England Patriots Offensive Coordinator
McDaniels' reputation took a major hit after his failed stint in Denver, but he's rebuilt himself with the New England Patriots over the past three seasons. San Francisco has a playoff-caliber roster already assembled, which would be very appealing to McDaniels. They like the fact that McDaniels is young (38 years old) and already has head coaching experience, which is why he's this high on San Francisco's wishlist.
*1/5 Update* McDaniels officially interviewed with the 49ers last week, but it doesn't sound like he knocked it out of the park. While he isn't officially out of the running, he certainly isn't one of the frontrunners at this stage.
*1/8 Update* There's been no new news on McDaniels since he told the media his interview went "fine", and it sounds very much like the 49ers have moved on to other candidates.
6) Dan Quinn, Seattle Seahawks Defensive Coordinator
Quinn's defenses have given the 49ers plenty of trouble over the past few years, and they'd love to steal him away from their rivals up north. His defensive background would keep the 49ers a defensive-minded team, but he'd need to bring in the right guy to work with the offense if this is going to be a successful hire. San Francisco will pursue some bigger names, but Quinn is a highly intriguing option.
*1/5 Update* Quinn has officially interviewed with the 49ers and Bears, but the Jets and Bills are still interested as well. Now that his team's bye week break is over, he won't be able to interview with anyone else until their season ends.
*1/8 Update* There's nothing imminent to report with Quinn focused on Seattle's playoff game against Carolina, but we're hearing the New York Jets are leading the race at this point.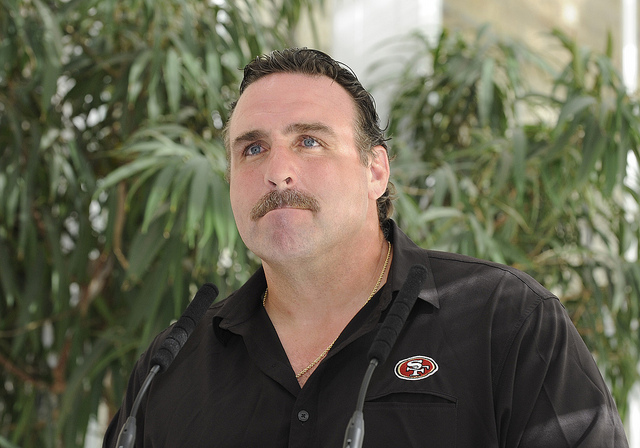 Per a report by CBS Sports' Jason La Canfora, Tomsula is one of three candidates the San Francisco 49ers currently have "at the top of their list" to replace Harbaugh (the other two are Vic Fangio and Adam Gase). Owner Jed York is a big fan of Tomsula, who was named interim head coach when Mike Singletary was let go in-season before Harbaugh came to town. Tomsula had a strong interview with the Vikings this past offseason, and the charismatic defensive line coach seems primed and ready to make the jump to full-time head coach.
*1/5 Update* While Tomsula looked like a very strong contender early, he still hasn't interviewed...and Vic Fangio's resurgence as a candidate doesn't help his case. If Tomsula gets hired, the 49ers know Fangio will be gone, and there are rumblings that a few players have made it clear they aren't interested in losing both Harbaugh AND Fangio this winter.
*1/9 Update* For Tomsula, no news is bad news. The 49ers have set up interviews with several candidates since the search began, but there's been complete radio silence when it comes to Tomsula. Not a good sign for his candidacy.
4) Teryl Austin, Detroit Lions Defensive Coordinator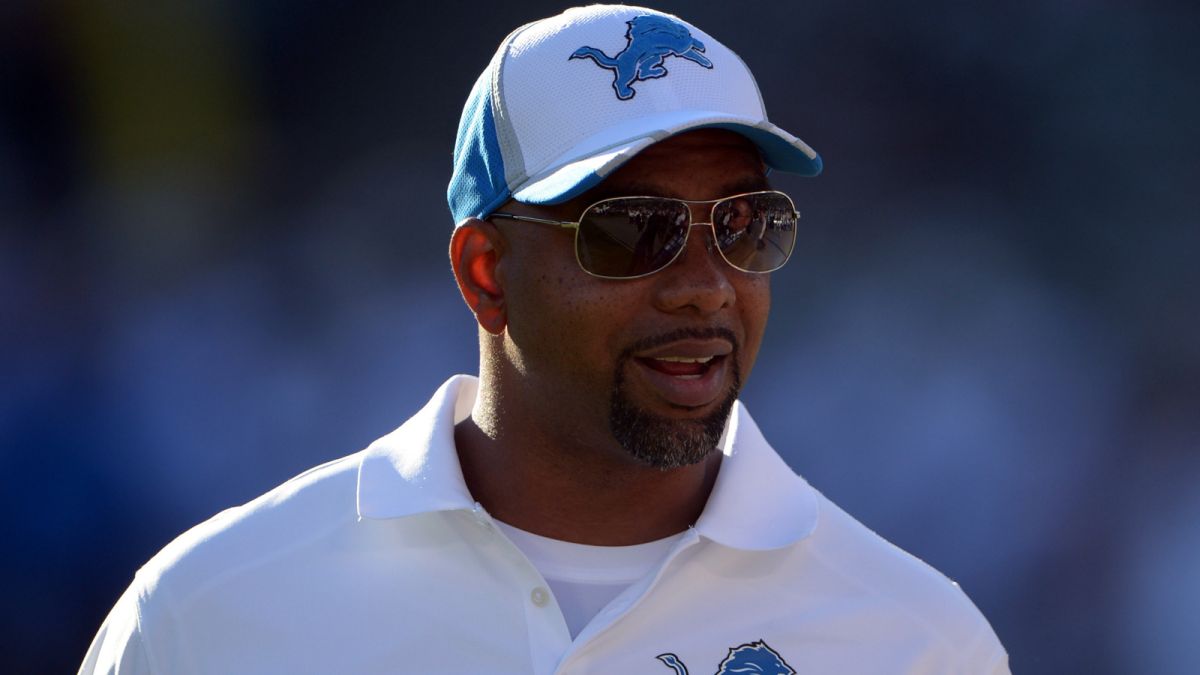 *New Addition, 1/8* With the possible exception of Denver's Adam Gase, no coordinator has seen their stock rise faster than Austin. Detroit's defense this year was expected to regress, but instead they led the league in a number of categories. Austin's interview is set for Thursday afternoon, and even if he doesn't get the job, he's still someone to keep an eye on for the future.
3) Todd Bowles, Arizona Cardinals Defensive Coordinator

Bowles has quietly built one of the league's best defenses in Arizona, and they haven't missed a beat in 2014 despite losing several starters to injuries this season. He'll be interviewed for nearly every available coaching position in the coming weeks, but few open jobs are more attractive than the one his current division rival has available. Bowles is one of the rising stars in the NFL coaching world, and the 49ers would be smart to bring him to San Francisco.
*1/5 Update* The 49ers have to interview a minority candidate per the NFL's Rooney Rule, and they've already requested to speak with both Bowles and Detroit Lions DC Teryl Austin. We'll know a lot more about how serious Jed York & the front office are about Bowles once his interview happens.
*1/9 Update* Bowles is currently getting the most attention from the Bears, but that's just a result of where they are in their interview cycle and not a sign that they're about to hire him. He's still on the list in San Francisco, but it doesn't sound like he's at the top.
2) Adam Gase, Denver Broncos Offensive Coordinator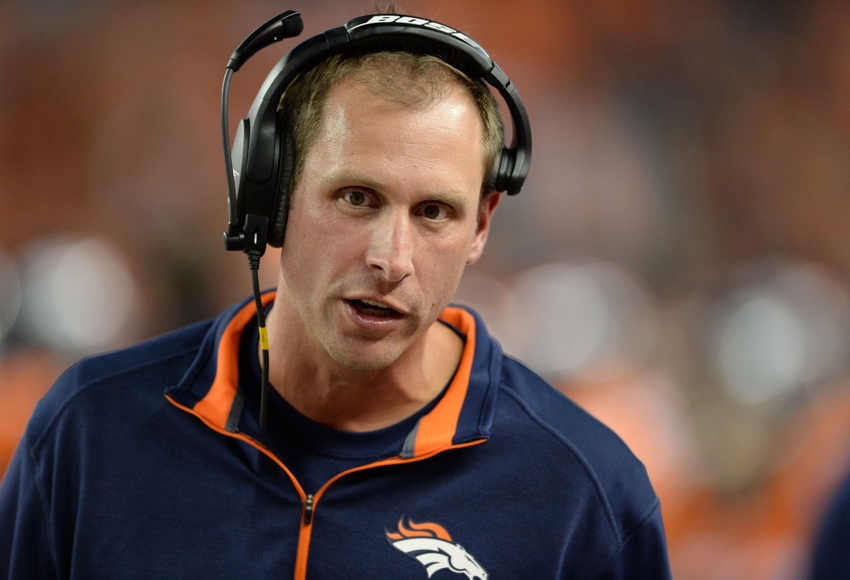 Jason La Canfora of CBS Sports believes it's a virtual lock that Gase will be an NFL head coach in 2015, and for good reason – Gase is the architect of one of the most dynamic (and productive) offenses in recent NFL history. Gase turned down head coaching jobs in both Minnesota and Cleveland last Spring, but the chance to take over one of the most storied franchises in all of sports could be enough to bring him to the Bay Area. For the 49ers, Gase's intellect and ability to get the most out of his personnel – and hopefully Colin Kaepernick – would present an attractive option to replace Harbaugh.
*1/5 Update* Gase has now officially interviewed with the 49ers, Falcons, Bills, and Bears. He remains one of the favorites based on his track record, but he won't be as active a candidate as some of his competitors over the next few weeks with his team still in the playoffs. While you might not hear about him as much, that doesn't make him a less-serious candidate.
1a) Vic Fangio, San Francisco 49ers Defensive Coordinator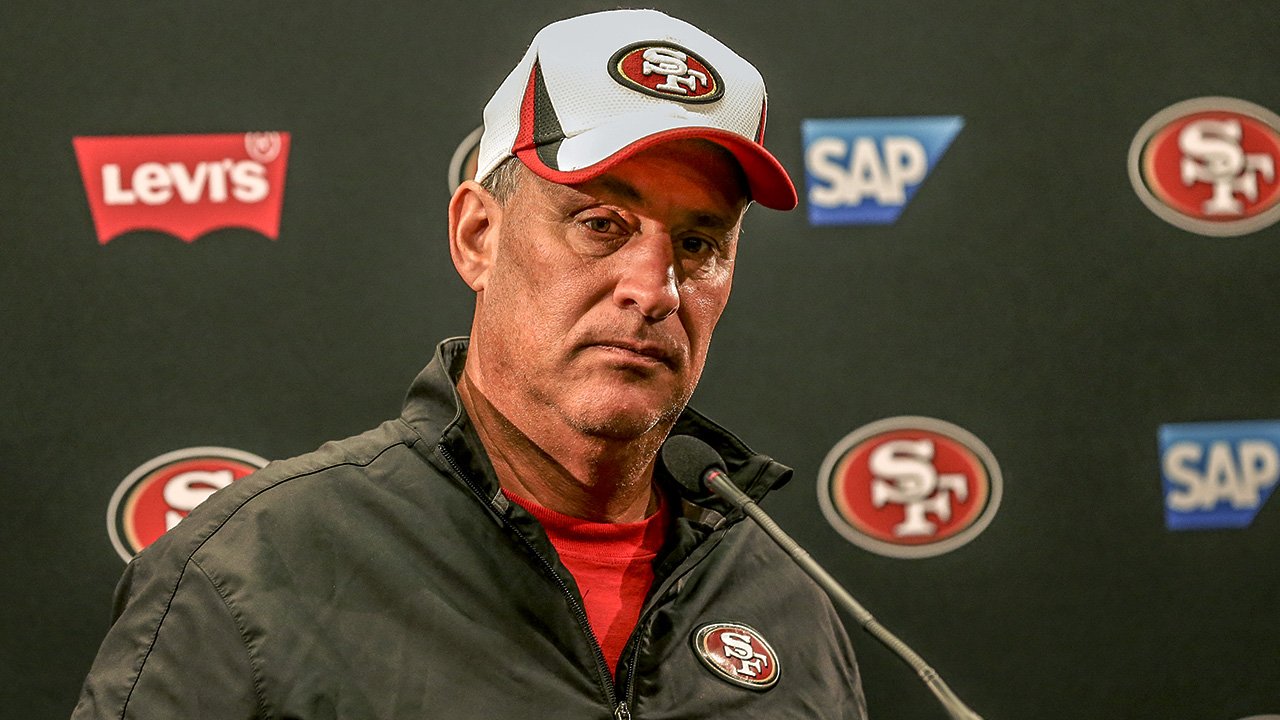 Fangio has kept the 49ers defense together despite a litany of costly injuries. He's likely to be on other teams' radar when it comes to their own coaching searches, so the 49ers could look to promote Fangio to make sure he sticks around. Fangio has largely managed to stay out of the internal politics that have plagued the 49ers this season, and San Francisco's win-loss record in 2014 shouldn't take away from the remarkable work he's done up to this point. Trent Baalke and Jed York both know how important Fangio is to this team, and there are a growing number of people inside and outside the 49ers organization who would like to see him make the step up to head coach.
*1/5 Update* Fangio reportedly had an excellent interview, but there are some whispers that York still wants to see if he can land a major name. Still, York is under some pressure (both internally and externally) to hire Fangio, a guy his players already like who wouldn't be interested in making wholesale changes. It isn't easy to get a read on Jed York's thinking, but we're comfortable moving him into the #1 spot for now.
*1/8 Update* If the 49ers stay in-house, it's Fangio or Tomsula...and we're getting strong indications that if they had to choose, they'd go with Fangio.
1b) Mike Shanahan, Former Broncos/Redskins HC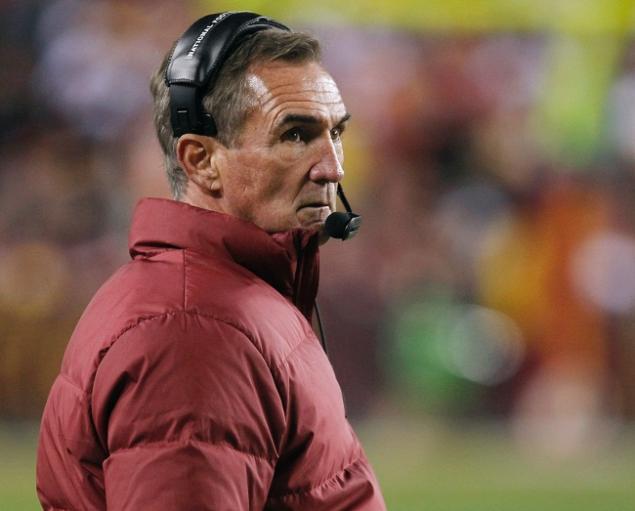 Out of all the candidates for the 49ers job, the elder Shanahan is the hardest to get a read on. Some people we talk to think he's a serious contender, some people think he's a has-been who's just there so Jed York can cross "interview a Super Bowl winner" off his to-do list. Some people think he just loves Chevy's.
*1/7 Update* Shanahan interviewed with the 49ers over the weekend, and is listed as the favorite in Vegas to win the job. While San Francisco hasn't said that Shanahan is the frontrunner, they like that he would bring his son, Kyle, with him as his offensive coordinator. It appears that Shanahan and Fangio are the two most likely options at this point, which is why they both share the No. 1 spot.
Who do you think the 49ers should hire? Leave a response in the comments!
Back to the San Francisco 49ers Newsfeed