At this point, it's an open secret that Jim Harbaugh won't be back in San Francisco next year...but who steps in to replace him? The 49ers are keeping tabs on a number of possible candidates - some from within the 49ers organization, and some from elsewhere. As things stand heading into Week 17, here are the Top 5 candidates to replace Jim Harbaugh as San Francisco's head coach:
5. Jim Mora, UCLA Bruins Head Coach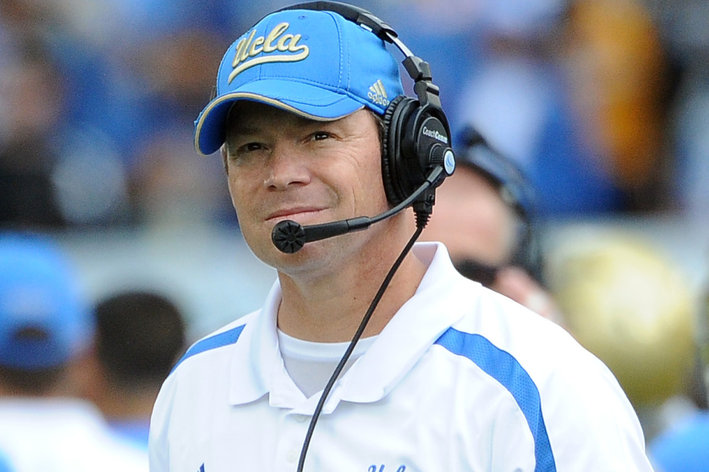 A former 49ers assistant, Mora's stock has risen considerably over the past few seasons. There are still plenty of NFL coaches who think he deserves another shot in the league, and the revival he's overseen at UCLA hasn't gone unnoticed. NFL Media said last week that Mora will likely get a look from San Francisco, and he's definitely someone to keep an eye on over the next few weeks.
4. Jim Tomsula, San Francisco 49ers Defensive Line Coach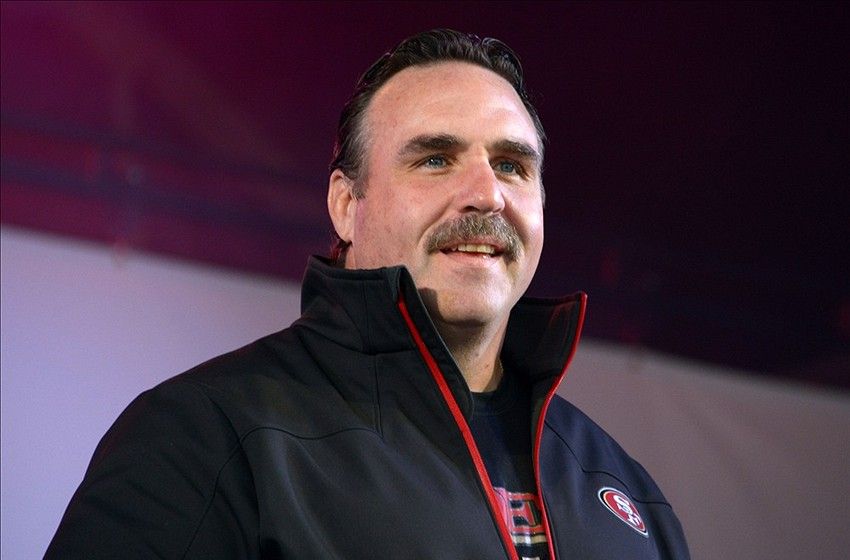 Tomsula has plenty of advocates within the organization, and he commands a great deal of respect from his players. A no-BS coach who would need skilled coordinators to excel, Tomsula would be an interesting, but somewhat risky choice for the franchise. The 49ers already turned to Tomsula as their interim HC after Mike Singletary was fired...could they ask him to take the reins for good?
3. Adam Gase, Denver Broncos Offensive Coordinator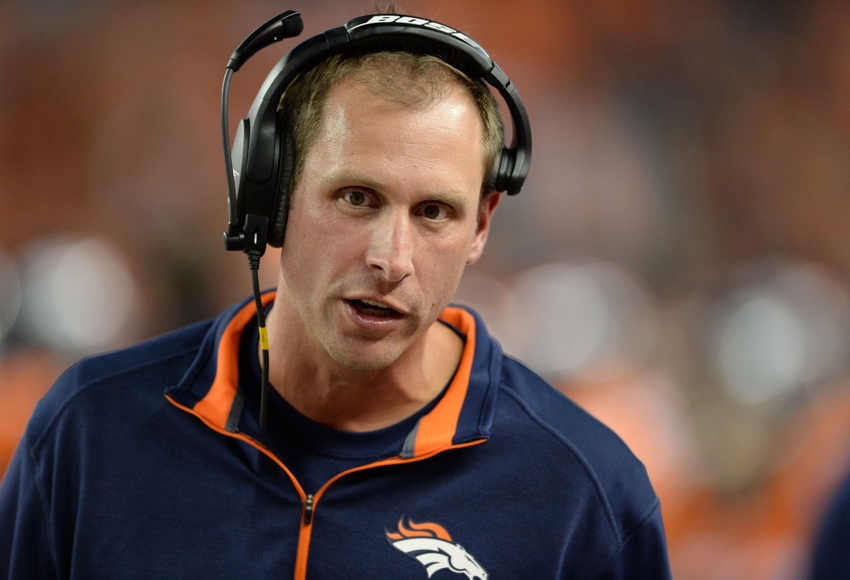 Gase is a rising star in the coaching world, but he's been on San Francisco's radar for a while after spending 2008 as a 49ers assistant. If the 49ers are willing to wait for Denver's postseason run to end before reaching out, Gase is a strong possibility...but there's a chance they'll want to move quickly to name Harbaugh's replacement, which would make him more of a longshot.
2. Todd Bowles, Arizona Cardinals Defensive Coordinator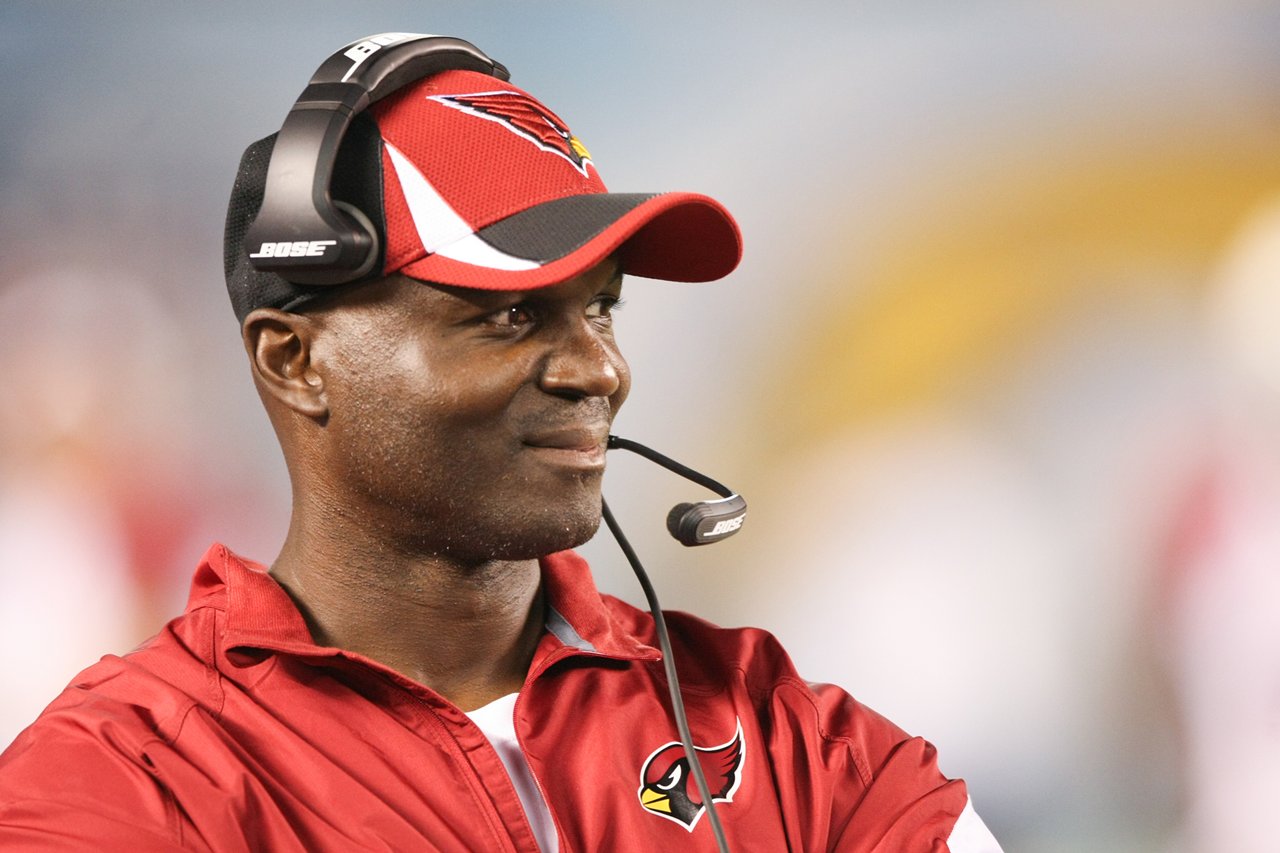 Bowles has been the architect of Arizona's impressive, surprising defense this season, but he was already a candidate for several head coaching jobs before this year. The 49ers saw Bowles' work firsthand in their loss to Arizona earlier this year, and they'll get another look in Week 17. A high-character coach who gets along well with his players and management, Bowles is the kind of guy Jed York would love to bring in.
1. Vic Fangio, San Francisco 49ers Defensive Coordinator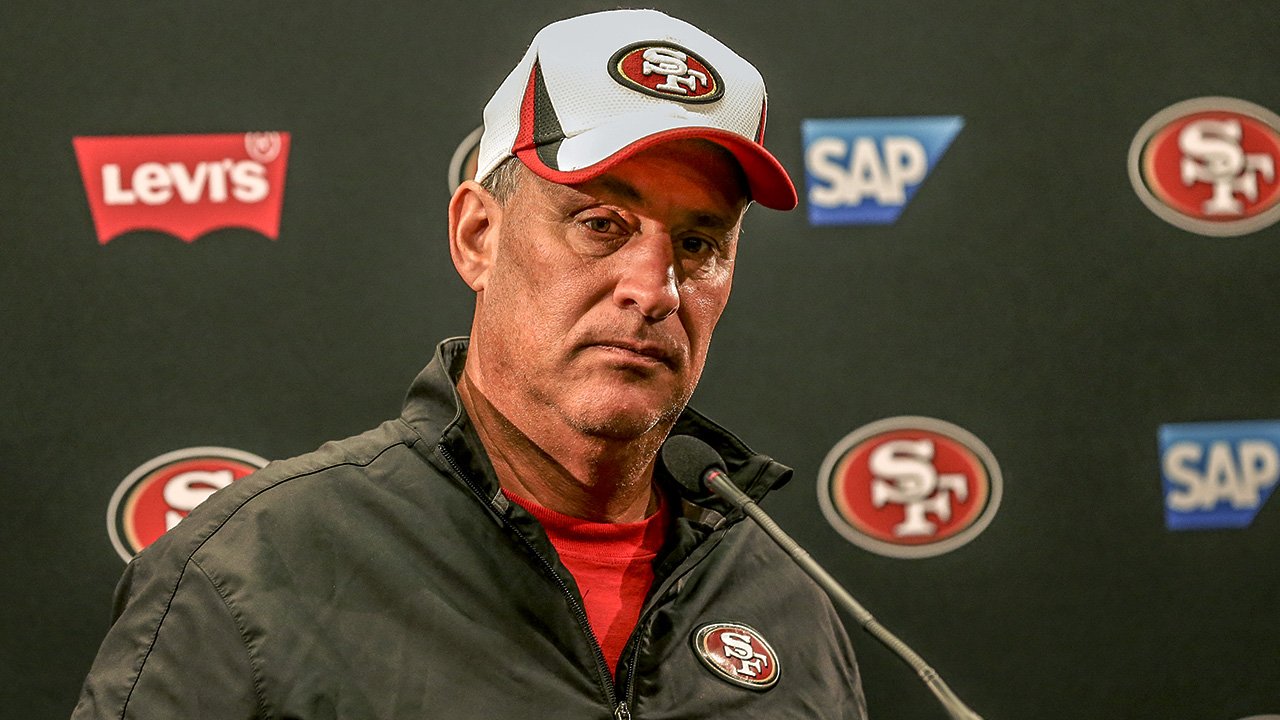 Fangio has largely managed to stay out of the internal politics that have plagued the 49ers this season, and San Francisco's win-loss record in 2014 shouldn't take away from the remarkable work he's done up to this point. Trent Baalke and Jed York both know how important Fangio is to this team, and there are a growing number of people inside and outside the 49ers organization who would like to see him make the step up to head coach. With no available options who have Harbaugh's resume, Fangio is an increasingly likely choice for the 49ers.
Be one of the first to try version 2.0 of the highest-rated sports app out there - download now!
Back to the San Francisco 49ers Newsfeed