The 49ers are still looking for an offensive coordinator to fill out Jim Tomsula's staff, and they've been heavily linked to Rob Chudzkinski in recent days. Chudzinski spent 2015 as special assistant to Colts HC Chuck Pagano, but his contract expired on Monday...and he already has one high-profile endorsement: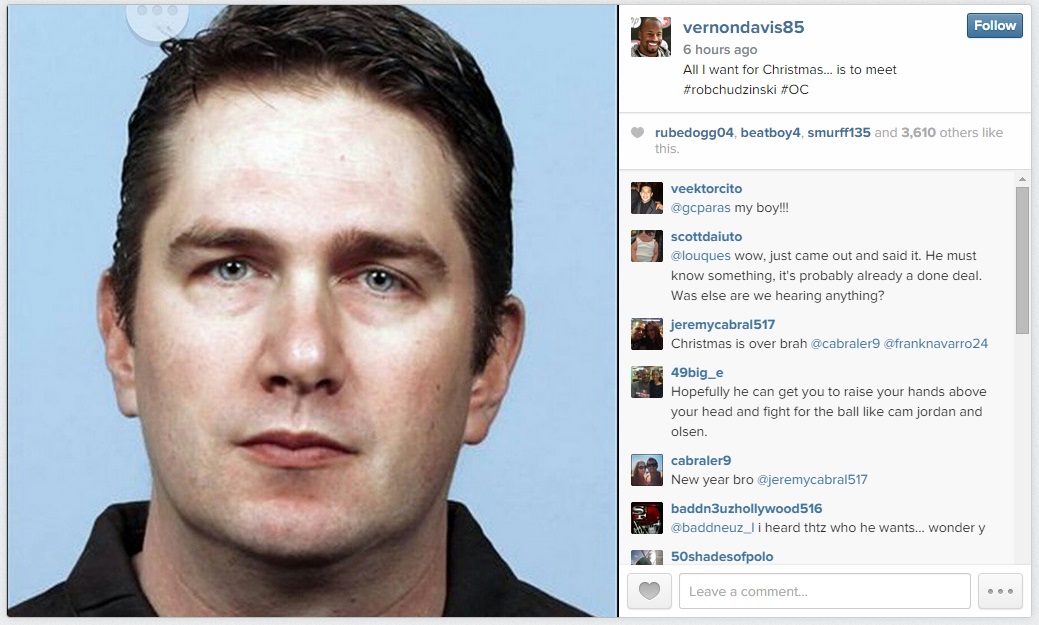 Jed York, Trent Baalke and the 49ers front office have followed a clear pattern in picking out Tomsula's assistants, and Chudzinski follows it perfectly. TEs coach Tony Sparano and DC Eric Mangini have NFL head coaching experience, OL assistant Eric Wolford has college head coaching experience, and several other position coaches have been coordinators at the NFL and college level. By surrounding Tomsula with as much experience as possible, they're hoping to provide for a smooth transition to a head coaching job - something their neighboring Golden State Warriors did to perfection with rookie HC Steve Kerr, who has a number of highly-regarded assistants and former NBA head coaches on his staff. Chudzinski was head coach of the Cleveland Browns in 2013, going 4-12 with very little talent on his roster.
The 49ers are still on the lookout for several defensive position coaches, but the offensive coaching positions are almost completely filled. The 49ers need just an offensive coordinator and a wide receivers coach to fill out that part of Tomsula's staff, and with a ringing endorsement from Vernon Davis, it sounds like Chudzinski is the prime target for that OC opening.
More 49ers News
Back to the San Francisco 49ers Newsfeed