The San Francisco 49ers missed the playoffs last season, and that resulted in a coaching change. The 49ers are hoping Chip Kelly will help turn things around this season, but need a few players to step up this season for that to happen. Here are the three players that will make - or break - San Francisco's season
3) Torrey Smith
The 49ers have one of the worst receiving cores in the entire league, and Smith is the only proven member of that group this year. San Francisco gambled on him being their No. 1 option last year, and that didn't pan out as he caught just 33 passes. With Anquan Boldin now gone, Smith needs to step up and give the 49ers a legitimate weapon on the outside.
2) Carlos Hyde
Hyde showed flashes of brilliance last season, especially in Week 1 last year. He torched the Vikings for 168 yards and two scores, but that was his high-water mark. He was injured for much of last season, ruining what was going to be his breakout season. But that big year should come this season, as Kelly loves Hyde and he'll get the bulk of the carries in Kelly's run-friendly offense. He plans to have Hyde carry the offense - if Hyde can't handle the load, the 49ers will be in trouble.
1) Colin Kaepernick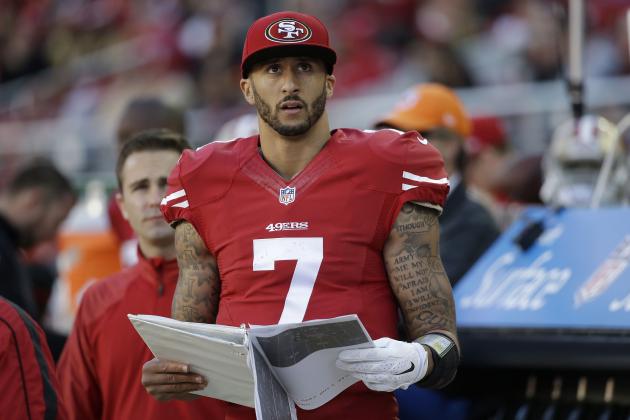 You can make an argument Blaine Gabbert could take this spot, but the 49ers are hoping it's Kaepernick who wins the starting QB gig. After all, they're paying him nearly $16 million this year. Kaepernick appears to be a good fit for Chip Kelly's offense, and he's shown flashes of his ability in the past, leading the 49ers to a Super Bowl berth. The 49ers need Kaepernick to look like the franchise QB he appeared to be earlier in his career. If not, the 49ers might cut ties with him next offseason.  
Back to the San Francisco 49ers Newsfeed
Related Topics: Carlos Hyde, 49ers News, Torrey Smith, Colin Kaepernick, NFL News