The San Francisco 49ers are looking to add an impact player they can build around going into next season as they try to rebound from another losing season. They have some key free agents of their own they need to re-sign, but also need to bring in some other players to fill needs. Here are the three biggest free agents the 49ers should target this offseason:
1) WR Alshon Jeffery
Chicago is in full-on rebuilding mode, and after franchising Jeffery last year, the Bears are unlikely to use the tag on him again - and they're also unlikely to give him the high-priced contract he'll demand on the open market (in part due to his four-game suspension this season for violating the league's performance-enhancing drug policy). Still, he's an elite red zone threat and a very good wide receiver at just 26 years old.
San Francisco needs receiving help in the worst way, and Jeffery would immediately give them a borderline No. 1 receiver to pair with Torrey Smith.
2) QB Ryan Fitzpatrick
With Kaepernick expected to be gone and the 49ers in need of a mentor for whichever quarterback they're expected to draft, Fitzpatrick appears to be the perfect transition starter. The Jets don't want him back and he's unlikely to find another starting job somewhere else in the league.
3) OLB Melvin Ingram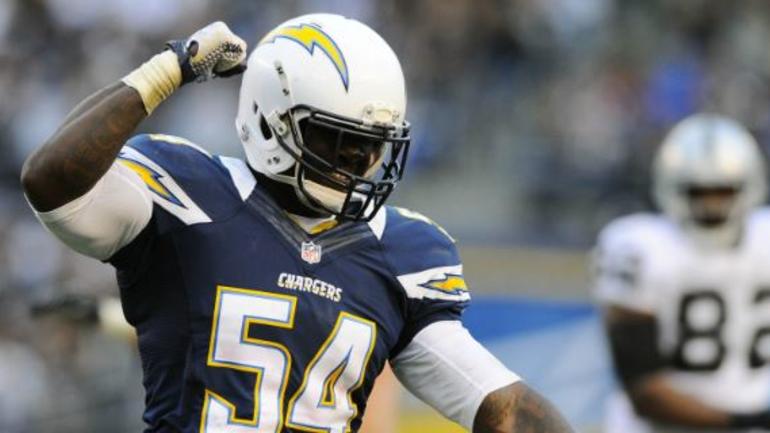 The Chargers have plenty of cap space, so on paper, it looks like he'd be a easy bet to join the team in Los Angeles. However, this year's Joey Bosa holdout highlighted the front office's shrewd style when it comes to negotiating big contracts, and Ingram is going to explore the open market to see how much he can get. Enter the 49ers, who have cap space and a major need for a pass rusher. Look for the Niners to try to outbid the Chargers.
Follow our San Francisco 49ers news page for all the latest 49ers news!
Back to the San Francisco 49ers Newsfeed
Related Topics: NFL News, 49ers News, NFL Free Agency