The San Francisco 49ers ended the regular season strong winning five games in a row with quarterback Jimmy Garoppolo as their starting quarterback. They've already made several key signings in free agency, but to make a leap as one of the best teams in the NFC, they will also need to draft the right pieces in the 2018 NFL Draft. As such, here are three players they'll want to avoid with the No. 9 pick in the first round:
1) Jaire Alexander, CB, Louisville
San Francisco needs help in the secondary and is largely expected to take a cornerback or safety with the No. 9 pick. Ohio State corner Denzel Ward is one of their targets, but if he's off the board, the 49ers shouldn't go with another player at the position so early in the draft given the depth and lack of other top-end options at the position. Alexander is part of that depth but simply isn't skilled enough to consider reaching for this high. 
Stick with us in the Chat Sports app or follow NFL by Chat Sports on Facebook to be the 1st to know every breaking story and all the rumors on the NFL!
2) Malik Jefferson, LB, Texas
A big concern for the 49ers entering the season is their talent and depth at the linebacker position. Simply put, they need to find players who can help Reuben Foster - or potentially replace him given his off-field concerns. Jefferson has the tools to be a solid linebacker against both the run and in coverage, but at the ninth overall pick, he's a bit of a reach. Jefferson led the Longhorns in tackles, tackles for loss, and sacks last year, but the Big 12 is far from the NFL.
3) Courtland Sutton, WR, SMU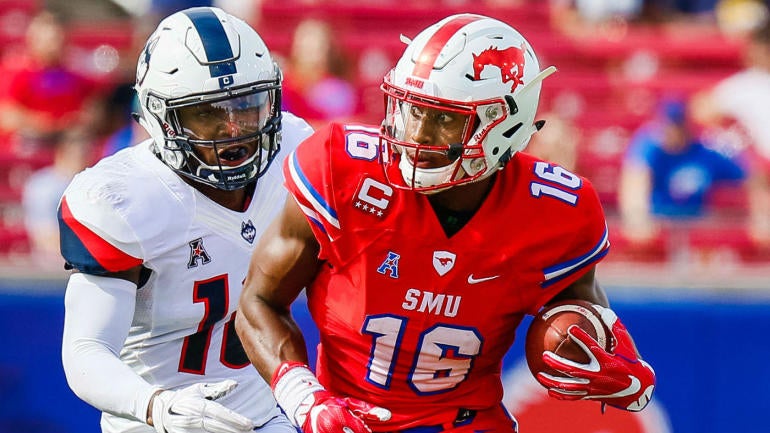 The 49ers need to surround Jimmy Garoppolo with quality weapons and may look to add one in the first round. There isn't a consensus on the top wideout in this class (it's a largely three-way tie between Sutton, Calvin Ridley, and D.J. Moore), but if none of their top defensive targets are on the board, San Francisco may look to reach for a talented big receiver in Sutton. They shouldn't. Not that Sutton isn't a quality receiver, but I doubt he'll turn into the legitimate No. 1 option you'd expect a top 10 receiver to be due to a lack of explosiveness and inconsistent route running.
For more NFL Draft coverage and scouting reports, check out NFL Draft by Chat Sports on YouTube or download the Chat Sports app for iPhone or Android to follow NFL news, rumors, and scores!
Back to the San Francisco 49ers Newsfeed
Related Topics: 2018 NFL Draft, 2018 NFL Draft News, NFL Draft News, NFL News, 49ers News, 49ers Draft News