The San Francisco 49ers closed the regular season as one of the hottest teams in the NFL, winning their last five games. The 49ers have the sixth-most cap space in the NFL with $71.7 million, which means they will likely spend in free agency. San Francisco may also look to make some trades. San Francisco believes they have a chance at winning the NFC West and don't be surprised if they make some surprising trades this offseason to reach their goals. Here are three players the 49ers could attempt to trade in the 2018 offseason.
Subscribe: 49ers Report by Chat Sports on YouTube
Zane Beadles, G
The 49ers future is protecting QB Jimmy Garoppolo, a way they can protect him is by trading Zane Beadles. Beadles really struggled in 2017 protecting the quarterback. He was frustrating to watch as he mindlessly shuffled through plays with no direction or idea what his assignment was. These boneheaded plays are what will lead to Garoppolo getting injured.
Aldrick Robinson, WR
The 49ers have money to spend and they may target a wide receiver in free agency or even the draft. After a season where Robinson managed only 19 receptions, 260 yards, and two touchdowns the team may be looking to trade him. Once Garoppolo took over the offense, he didn't target Robinson more than three times in any game and he failed to eclipse 30 receiving yards.
Arik Armstead, DE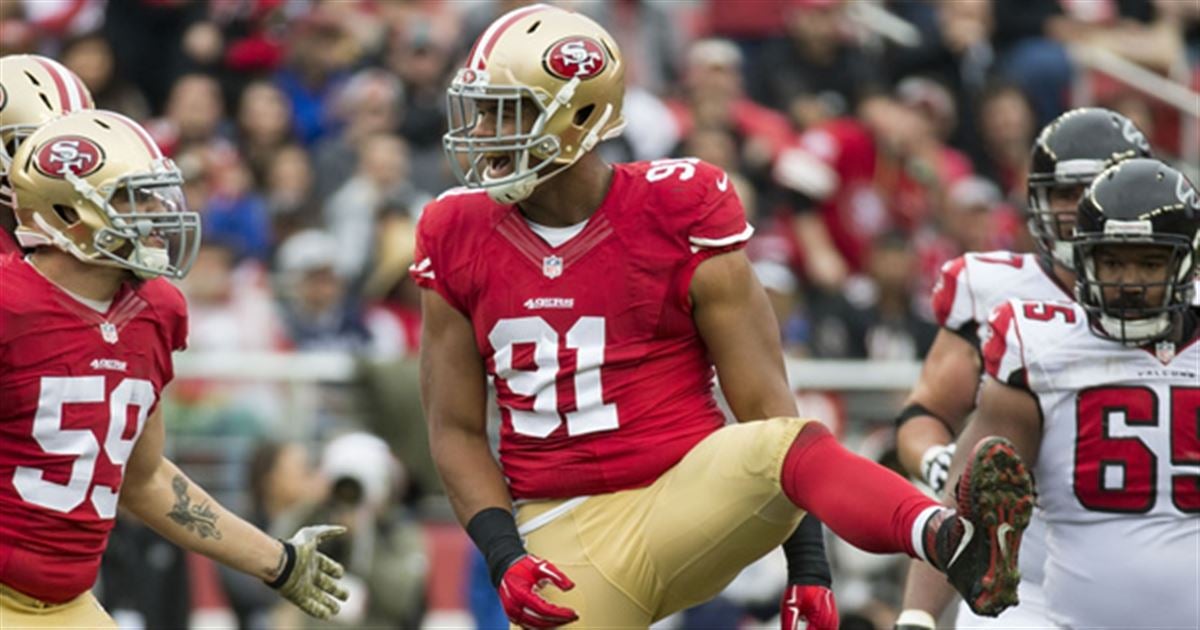 Things haven't gone to plan with Arik Armstead and it may be best for the 49ers and him to part ways. Armstead was drafted in the first round of the 2015 NFL Draft, but has been a major disappointment. He has played in only eight games in back-to-back seasons and has 31 total tackles in his three-year career. The 49ers may be able to trade the former first-rounder to a team willing to take a shot on him.
Stick with us in the Chat Sports app or follow San Francisco 49ers by Chat Sports on Facebook to be the 1st to know every breaking story and all the rumors on the San Francisco 49ers.
FOLLOW: Mitchell Renz is the Senior Writer & On-Air Host at Chat Sports. Check out his article archive and live videos on Chat Sports Facebook page. Please follow him on Twitter @MitchellRenz365. 
Back to the San Francisco 49ers Newsfeed
Related Topics: 49ers Trade Rumors, 49ers 2018 trade, 49ers trade news, 49ers 2018 trade rumors, 49ers trades, Players the 49ers will trade, 3 players the 49ers will trade, 49ers 2018 trade news, 49ers offseason rumors