The San Francisco 49ers have hit a rough patch in recent years, with personnel loses playing a big role in that. There are issues on both sides of the ball, with the Niners counting on overrated players to play a few key roles. Overrated players are simply a reality of the NFL, whether that be in terms of their contract or how they are viewed by the fanbase and others. With that in mind, here are the three most overrated players on the 49ers in 2016. 
OG Zane Beadles
The 49ers signed Beadles to replace the departed Alex Boone. The issue is that Beadles is not the former Pro Bowler he once was. He'll turn 30 this year and is coming off a terrible year. That's not a promising sign for the 49ers. Beadles even struggled run blocking last year, which is where he normally is at his best. His pass blocking can be suspect at times. However, there is some hope. Beadles should be a much better fit in the 49ers' scheme than he was with the Jaguars last year. 
ILB NaVorro Bowman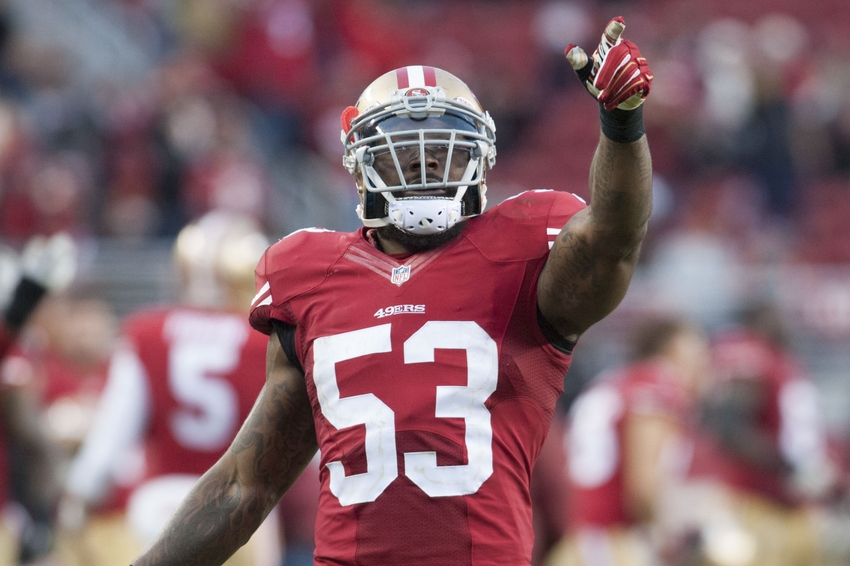 This comes with a major caveat - it only applies to pass coverage. Bowman is still great against the run, despite his nasty knee injury that cost him all of his 2014 season. Bowman played great last year, outside of his pass coverage. After two picks and nine pass breakups in 2013, Bowman had just two breakups last year. Bowman is still a starting LB, but he might be trending toward a two-down player. Perhaps another year of recovery and/or a better pass rush will help. Because of his issues in pass coverage, Bowman isn't quite as a good as many think.  
OLB Ahmad Brooks
At first glance, Brooks' 6.5 sacks doesn't seem too bad. But he played across from Aaron Lynch, who drew most of the attention. Brooks is solid against the run, but he fails to get to the QB as often as he should. With Lynch suspended four the first four games, the 49ers will bank on Brooks as the top pass rusher. That won't go well. At age 32, Brooks isn't getting any better and will only decline from here. 
Back to the San Francisco 49ers Newsfeed
Related Topics: Ahmad Brooks, 49ers Rumors, Zane Beadles, NaVorro Bowman, 49ers News