We're REALLY worried. Strong, control-seeking coaching personalities do not mesh with the current front office braintrust for the San Francisco 49ers -- meaning that the Chip Kelly signing could turn into an epic backfire for an organization attempting to regain its footing. So, if not Kelly then who would we pick as the right option? Here's 3 Coaches The 49ers Should Have Targeted Before Hiring Chip Kelly.
Bill Cowher
Cowher is a players' coach through and through, but he also doubles as a good company man when reassured that the front office has his players' best interest at heart. The problem with Jim Tomsula is that he couldn't inspire much of anything from his coaches, players or the fans. That wouldn't be an issue with Cowher. More on this story in the Chat Sports iPhone and Android apps.
The 58-year-old Pittsburgh native was a rah rah coach who stoked the competitive fire of almost every player he came in contact with. In doing so, he led two generations of Steelers football on successful stretches (1992-97, 2001-05) culminating in two AFC Championships and a Super Bowl title. He'd have been the perfect passion/tact mix that the 49ers sorely need right now.
David Shaw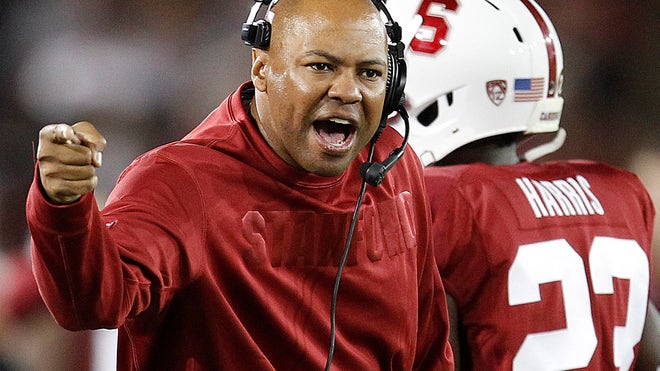 Conflicting reports arose at the start of San Francisco's coaching search regarding contact with Shaw by the 49ers front office. Ultimately it looks like the 49ers didn't even try -- perhaps fearful that Shaw would reject them outright thanks to his advantageous situation in Palo Alto.
The problem here is that the 49ers -- a brand that screams history and championship glory -- didn't leverage their name value and deep pocketbooks to make a concerted run at a guy who runs pro-style sets that would amplify the value of the current talent on the offense. Chip Kelly also has a record of collegiate success to fall back on, but Shaw has less baggage attached and Bay Area cred to boot.
Jon Gruden
Here's your SPLASH -- throw the keys to the Mercedes at Gruden and watch him drive the 49ers out of the lake. We still have no clue what Gruden's thinking when it comes to a return to coaching, but you'd have to think he'd only come back to the sidelines to work for a storied organization hellbent on repeated Super Bowl success. He's got Bay Area cred like Shaw, and unlike Kelly, he has a cache of NFL success and unburnt bridges with former players to work with.
Back to the San Francisco 49ers Newsfeed
Related Topics: Bill Cowher, 49ers News, Jim Tomsula, Chip Kelly, David Shaw, Jon Gruden