The San Antonio Spurs have plenty of available names remaining on their wishlist with the 2015 NBA free agency period heading into its first weekend (*cough* LaMarcus Aldridge *cough*). These three names, however, should be crossed out, crossed out again and then whited out for good measure. Here's our list of 3 Free Agents The San Antonio Spurs Must Avoid.
PF Luis Scola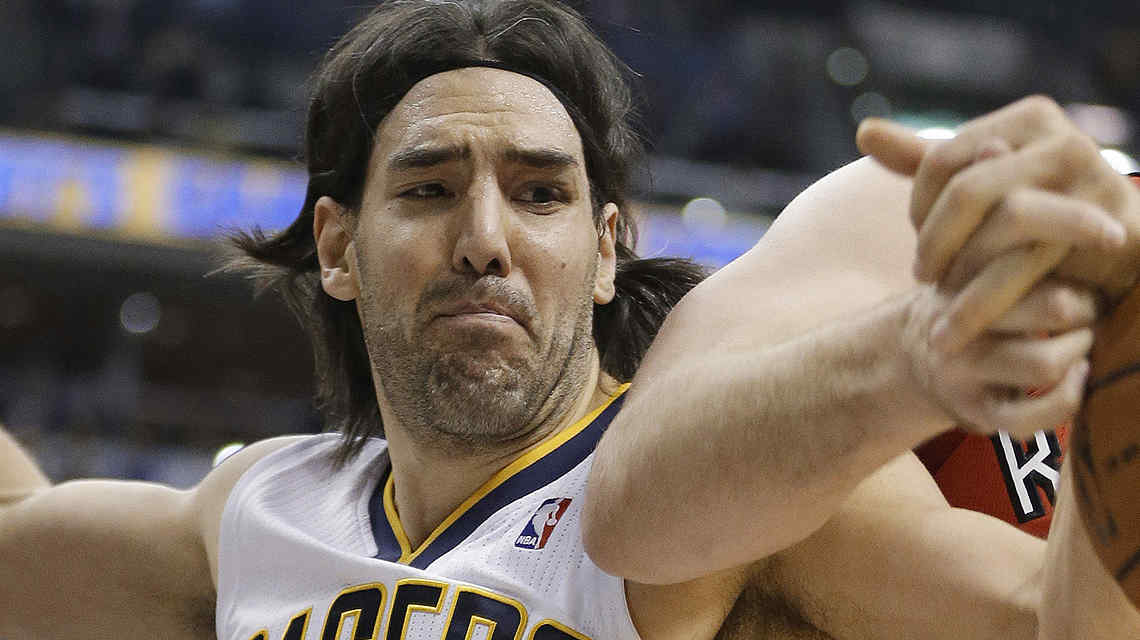 Scola is a fine backup power forward, but that's going to lead to someone overpaying him plenty in this wild NBA free agency market. Scola is 35 years old and a bastion of the non-stretch four days of the NBA. That means, he CAN'T SHOOT THREES (just over 25% from downtown in 2014-15) -- a death knell for any team trying to keep up speed-wise with the Golden State Warriors and Cleveland Cavs of the world.
SG/SF Mirza Teletovic
Teletovic has an unearned reputation as one of the best shooters in this free agency class, seeing that he shot just 32 percent from three-point range this season (and can't do much else from an on-court standpoint). The Nets have already put in a qualifying offer, and there's no need to for the Knicks to overspend on such a limited commodity in hopes of wresting him away from their Brooklyn rivals.
PF LaMarcus Aldridge
The Spurs join the Phoenix Suns as the current frontrunners for L.A's signature...and that worries us. Aldridge is a leaky defender who is consistently slow laterally and can get lost on switches and/or when a crafty offensive-minded coach confuses him with multiple screens. Granted, he's a max contract scorer and would/will easily serve as a key focal point of the Spurs' attack with Kawhi Leonard for years down the road. However, he's an on-again, off-again rebounder effort-wise and has more than just a whiff of moody enigma about his person. Look back into the Blazers beat reporters archives of various Pacific Northwest newspapers for countless stories about Aldridge's penchant for withdrawing from teammates/coaches/reporters at the drop of a pin. If anyone can make it work, it's the Spurs. But, just because it CAN work, doesn't mean it will.
Follow our San Antonio Spurs team page for the latest Spurs rumors!
Back to the San Antonio Spurs Newsfeed
Related Topics: Spurs Rumors, San Antonio Spurs, Mirza Teletovic, NBA Free Agency, LaMarcus Aldridge, Luis Scola