Poor Eric Moreland - the kid just can't catch a break.
The Sacramento Kings rookie will miss the rest of the season after a labral tear in his left shoulder (picked up during Summer League) required surgery. That didn't stop DeMarcus Cousins and Reggie Evans from having a little fun with Moreland's car: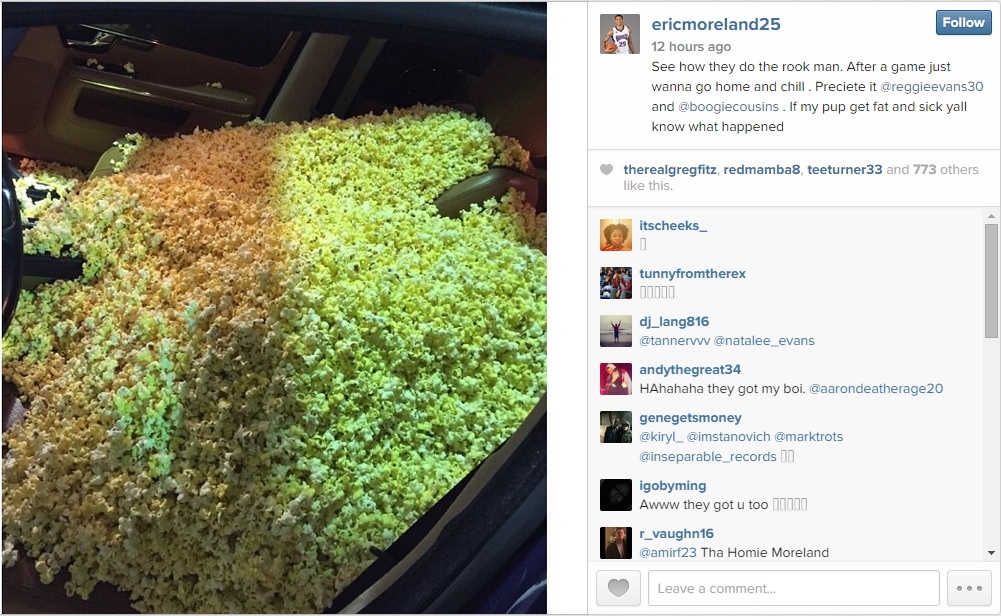 Moreland is a 6'10 PF/C out of Oregon State who played in just three games for the Kings before getting sidelined. He had spent several stints with the Kings' D-League affiliate in Reno, where he averaged 13.7 points and 12.7 rebounds in 28.7 minutes per game. Moreland - who went undrafted in 2014 but signed with Sacramento after an impressive Summer League performance - was shooting .592 with the Bighorns.
For Kings fans worried about chemistry or morale, this has to be encouraging - if DeMarcus Cousins is finding time to fill his teammates' cars with popcorn, it looks like concerns about his happiness are seriously overblown.
Back to the Sacramento Kings Newsfeed