Back on January 30th, 2010, Sacramento Kings superstar (and 2015 NBA All-Star) DeMarcus Cousins joined his then-teammates with the Kentucky Wildcats on the court for a game against Vanderbilt.
Vanderbilt Law Student (and all-around weirdo) Clay Travis would have this proclamation to make about Cousins' future on that very day: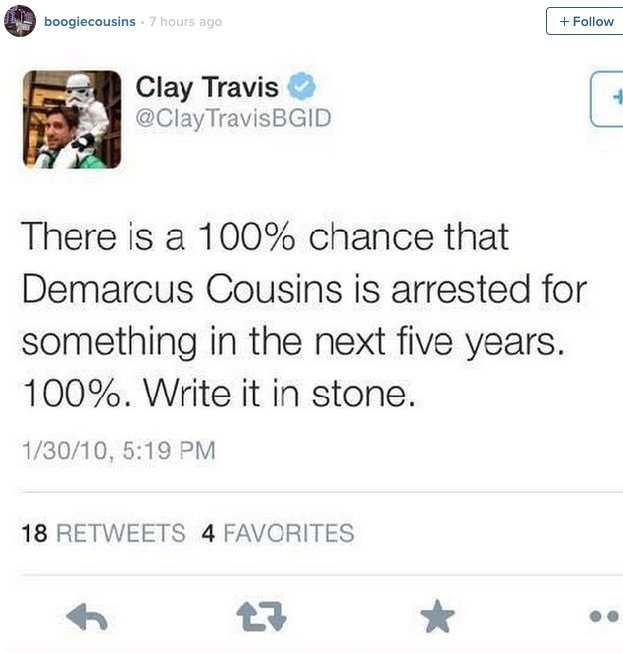 Not only has Cousins not been arrested during the past five years (to the day), he was named to the 2015 All-Star Game on the exact five-year anniversary of this misguided tweet.
Naturally, Boogie wasn't going to let Travis' ignorance go without some Twitter retribution:
Today's the day!! Let's all show him some love!! @ClayTravisBGID http://t.co/t54K0tC6Pn

— DeMarcus Cousins (@boogiecousins) January 30, 2015
Well played, Boogie. Well played.
Follow our Sacramento Kings team page for the latest Sacramento Kings news!
Back to the Sacramento Kings Newsfeed