DeMarcus Cousins is making major strides when it comes to controlling his temper - Sacramento's star center was heavily praised by members of the USA Basketball squad and coaching staff for his conduct during the FIBA World Cup, and he appears to have turned a corner.
Cousins isn't ready to rest on his laurels, though - teammate Reggie Evans posted this Instagram picture of Cousins' locker, complete with a sign reminding him how many technical fouls he's allowing himself in 2014-15: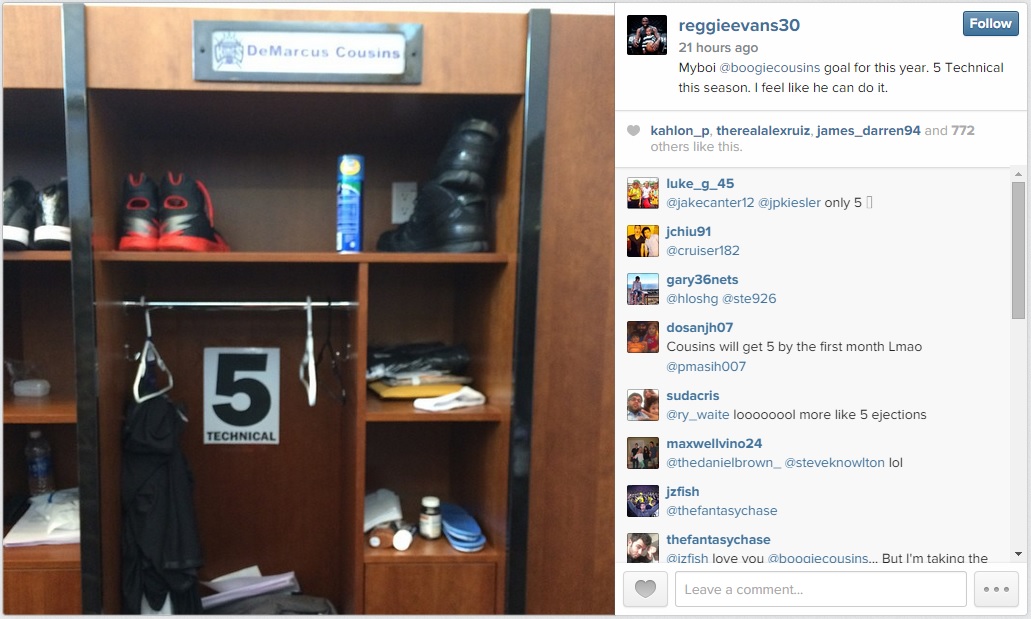 Cousins tied for the NBA lead in technical fouls last season, picking up 16 (the same number as Blake Griffin and Kevin Durant). Cousins was ejected once during the season, down from his 2012-13 totals of 17 technicals and four ejections. While it remains to be seen if Cousins can hit his target of just five techs this year, Kings fans will definitely be hoping the positive trend continues.
For all the latest Kings news from your favorite sites, blogs, and newspapers, sign up for a free Chat Sports account and follow our Sacramento Kings page!
Back to the Sacramento Kings Newsfeed